In a revelation which could send shock waves along the corridors of Buckingham Palace, a former bodyguard of Princess Diana revealed that she had kept a sex toy and carried it with her on all her foreign trips.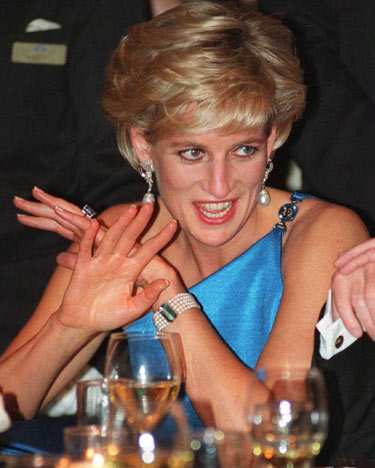 [File] Princess Diana | AFP
Ken Wharfe, Diana's former royal protection officer, claimed in his new book that the princess had nicknamed the 'secret mascot' as 'Le Gadget'.
The vibrator was apparently purchased during a 'wild staff night out' in Paris in 1992 and was put in Diana's handbag by her sister Sarah McCorquodale.
The Princess of Wales had given an "almost superstitious" importance to the sex aid and carried it on all her foreign trips, said Wharfe in his book titled as Diana: A Closely Guarded Secret, which is being serialised in the Daily Mail.
He explained how the princess once forgot it on a Nepal trip and left it behind in a drawer at the palace. She later had it flown over in a diplomatic bag to the British Embassy in Nepal, he said.
"It arrived in a sealed packet - delivered on a silver tray by a gurkha aide to the King of Nepal - during a press reception at the ambassador's official residence," Wharfe said.
Captain Ed Musto of the Royal Marines opened it in front of all the guests leading to a stunned silence. 'Oh, that must be for me,' said the princess and laughed.
Diana, the first wife of Charles, Prince of Wales, died in a carcrash in Paris in 1997.