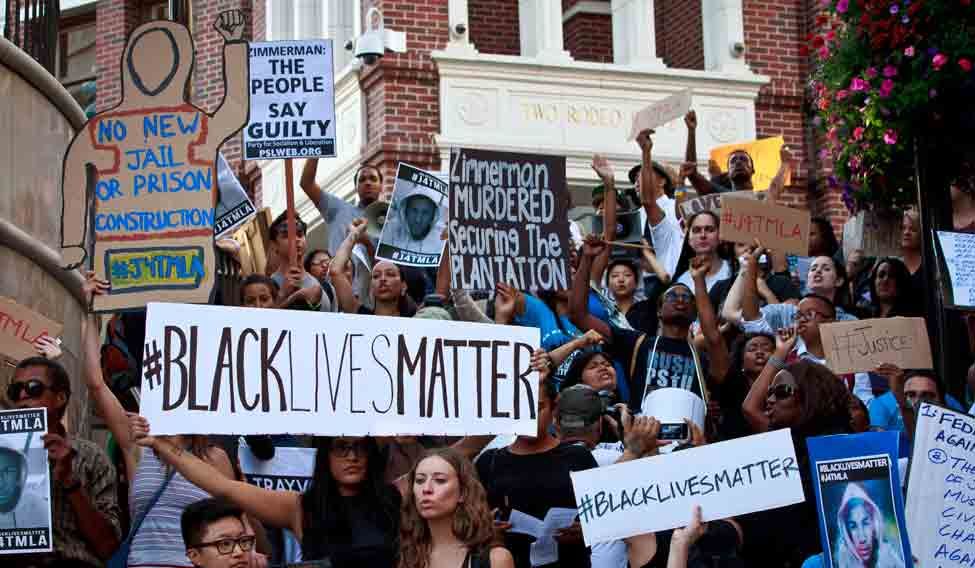 Protesters take to the streets to bring attention to the push for justice in the Trayvon Martin case | via blacklinesmatter.com
It has been three years since Alicia Garza wrote a Facebook post in response to the frustration she felt surrounding police brutality towards African-American people. Little did she know she would help found a movement, and along with founders Patrisse Cullors and Opal Tometi, define the rhetoric that would help articulate the shocking amount of events that were about to follow. But when did it all begin? Here's a look at Black Lives Matter, the movement that is inspiring activists across the US and the world.
It all began in 2012
Trayvon Martin, an African-American student, was walking back home from the mini-mart when he was fatally shot by officer George Zimmerman. The next year, a case was filed against Zimmerman for second-degree murder, but he was acquitted by the jury on all charges. Zimmerman shot Martin because he perceived him to be suspicious. Treyvon was 17 years old.
The statistics are staggering
Between 2010-2012, black teenagers in America were twice as likely to be killed than white teenagers. With lax gun regulation, police are allowed to shoot anyone they can justify appeared a threat, and even if they make a mistake, they are half as likely to be convicted than their civilian counterparts. American police shoot and kill more people than in any other developed country, including Japan, the United Kingdom and Germany.
This year has seen a spike in violence
After the horrifying deaths of Alton Sterling and Philando Castile, the last two weeks also witnessed two separate events in which policemen were shot down. In Dallas, five police officers were killed by US- army veteran Micah Johnson, while in Baton Rouge, three were killed by ex-Marine Gavin Long. Both shooters were associated with extremist groups that spread anti-government rhetoric, not to be confused with the protests occurring at the same time.
The movement is far from over
With tensions as rife as they are now, in an interview with npr, Cullors stated the importance of retaining momentum, stating: 'we can't be deterred from fighting for black lives. The conversation about Black Lives Matter is an age-old conversation (...)We're part of a movement that's been happening for hundreds of years, and this just happens to be a tipping point. '