A young couple faced the social media heat on Friday after they uploaded a selfie photo to Instagram with burning Dubai hotel in the backdrop.
The picture of the grinning couple was captioned: 'New Year my dear Dubai. May God bless you and keep you safe, you always surprise us with the biggest fireworks.' The blazing hotel can be seen in the background as plumes of smoke rise into the sky.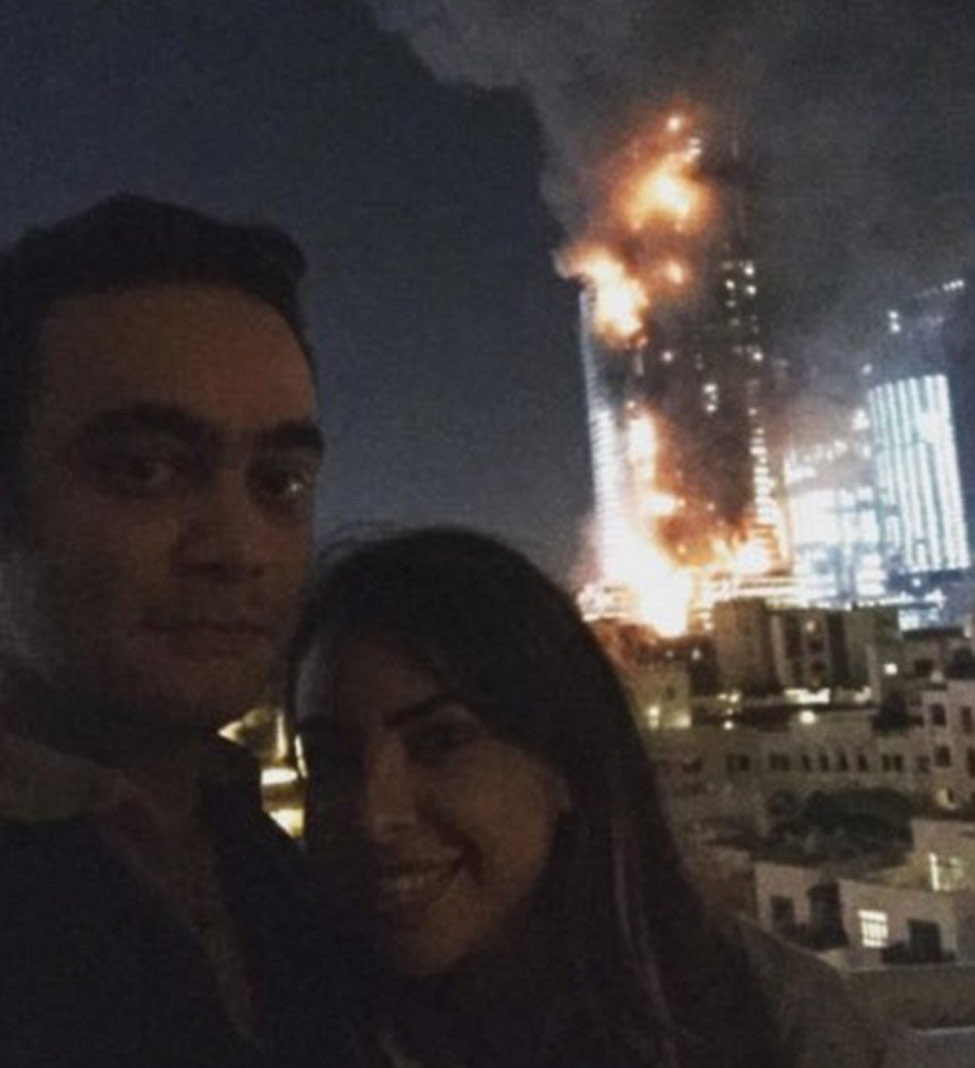 Source: Instagram
A huge fire had ripped through the Address Downtown hotel, injuring 16 people, just a few hours before the emirate celebrated the new year with a spectacular fireworks display.
Twitterati reacted sharply to the couple's post with many of them terming it as "the most inappropriate selfie ever."
One user wrote: 'Couple taking a selfie in the Dubai fire is bad taste, but going on with New Year's Eve whilst neighbours' homes burned blocks away (is) disrespectful.'
The hotel, which is a few blocks from the iconic Burj Khalifa, the world's tallest tower, was engulfed in flames across several floors. According to eyewitnesses, the fire started on the lower floor from the outside and spread to the upper storeys.
The area is one of the sites for the annual New Year's eve fireworks display, which is one of the largest in the world.