"Many of you who are reading this have sex toys in your possession right now. And whether you want to accept it as fact or not: those sex toys are an open portal between the demonic realm and your own life. As long as you have those sex toys in your home, you have a doorway that can allow demons to not only access your life at will, but also to torment you, hinder and destroy certain parts of your life as it relates to sex and your relationships."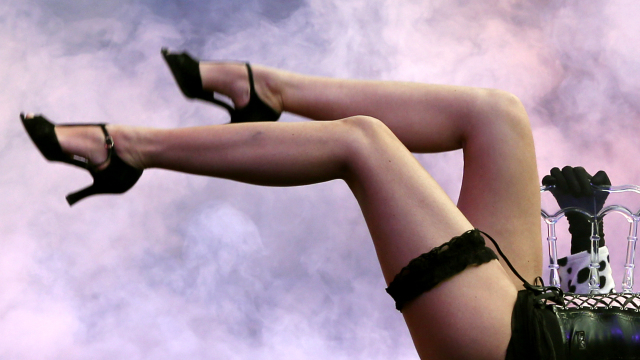 AFP
These are the experts from a just released ebook by a Christian author who warns women that masturbation is a direct path to Satan.
In his book titled "Diva, Goddess, Queen: Breaking The Power Of Soul Ties, Lust And Sexual Demons," Mack Major says archeologists have discovered a fascinating array of sex toys from ancient Egypt, Medopotamia, Japan, Budapest, and the Americas. "Dildos and all of those other sex toys have been used for thousands of years in demonic sex rituals," he argues in his book.
The expert from the book, which was published on his website, says Satan has very cleverly determined that sex could be used to empower demonic entities via human sexual activities.
In a Facebook post linked to the website, Major says "When we commit sexual sins and taboos, we are giving permission for spiritual tormentors to take over certain aspects of our lives. We are opening the door and allowing ourselves to be taken captive by evil forces that operate as divine enforcers." He says everything that violates God's divine law opens the door for Satan and other demonic entities to enter our lives and wreak havoc.
In an earlier book, Major had said that "the danger in masturbating is that one could inadvertently summon a sex demon to attach itself to you through the act of masturbating."