It was in 1952 at the Helsinki Olympics that India got its first woman Olympian—Mary D'Souza. She took part in the 100m and 200m races, in which she came fifth and seventh respectively. It took 48 years after that for an Indian woman to finally find a place on the podium. Weightlifter Karnam Malleswari ended the jinx in 2000. It took another 12 years for the Indian female athletes to make a mark again, and boy, did they do it in style! Here's a look at the five women medallists:
P.V. Sindhu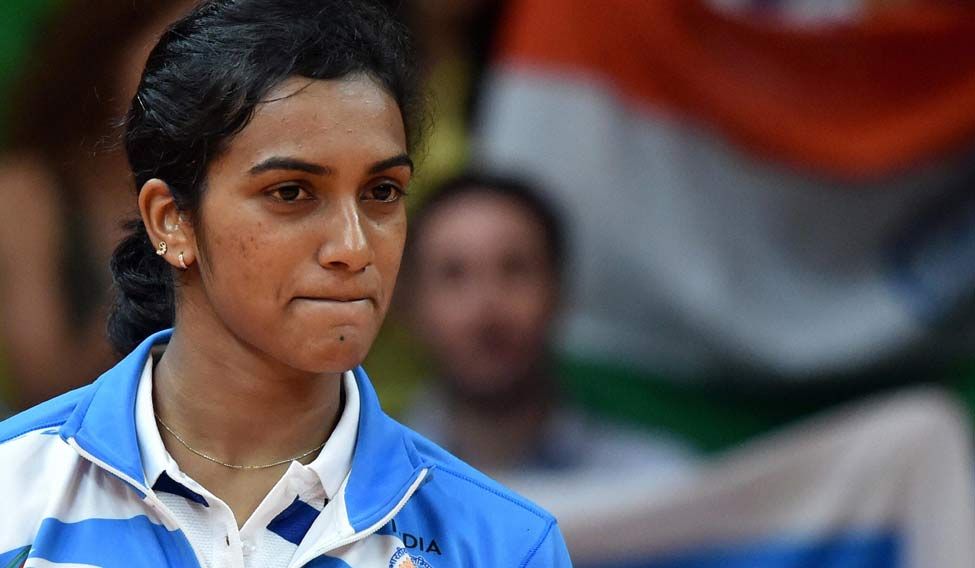 India's Pusarla V Sindhu after winning silver medal in women's Singles final at the 2016 Summer Olympics at Rio | PTI
Medal: Silver
Year: Rio Olympics, 2016
Category: Badminton - Singles
Pusarla Venkata Sindhu, 21, earned a silver at the badminton finals, making her name as the first Indian woman ever to move beyond bronze. The current world number 10 grew up watching Saina Nehwal clinch medal after medal, and would eventually play against her in 2014. Picking up the racket at the age of eight, she now has eight bronze, two silver and three gold medals. The youngest Padma Shri awardee, her parents are former volleyball players. Sindhu mixed caution with aggression and used it to her advantage at the Rio Olympics.
Sakshi Malik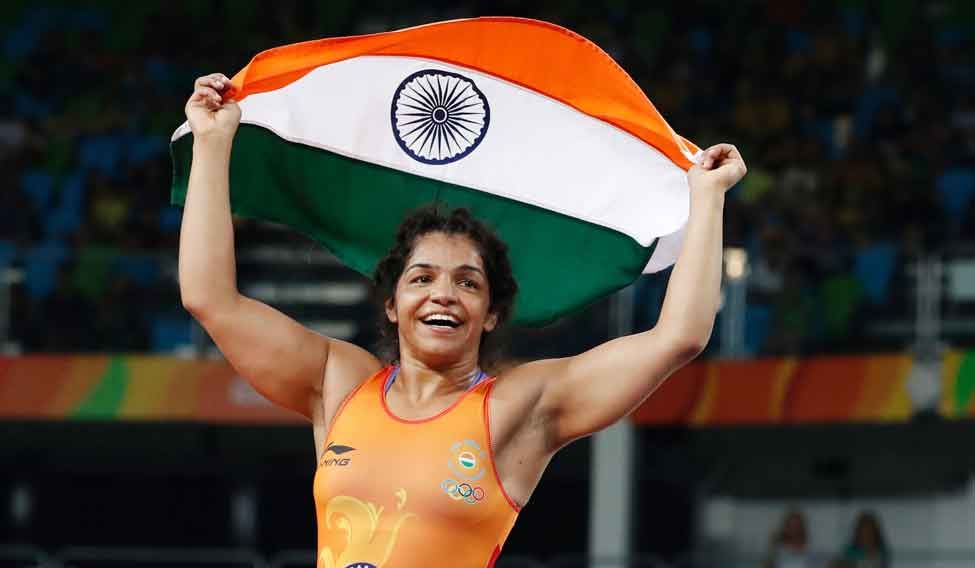 Wrestler Sakshi Malik after winning a bronze in the 58kg freestyle at Rio Olympics 2016
Medal: Bronze
Year: Rio Olympics, 2016
Category: Wrestling - 58kg Freestyle
Sakshi Malik opened India's medal account at the Rio Olympics, before Sindhu went a step ahead with silver. She became the first ever Indian female wrestler to win an Olympic medal, after defeating Kyrgyzstan's Aisuluu Tynybekova in the repechage round. Granddaughter of wrestler Chaudhury Badlu Ram, she grew up in Rohtak, Haryana, where she started training at the age of 12. Her coach, Ishwar Dahiya, and her father, Sudesh Malik, ensured that she was insulated from the society's disparaging remarks. Soon, Malik, 23, proved her detractors wrong when she pocketed a silver medal in the Glasgow Commonwealth Games in 2014, and one bronze each in Asian Championships 2015 and Commonwealth Championships 2013.
Mary Kom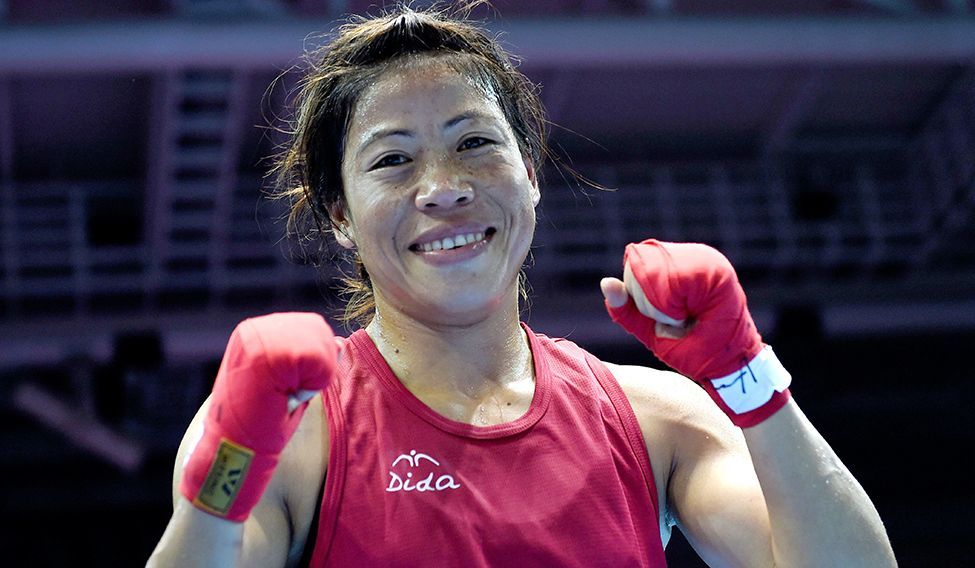 Mary Kom was the first Indian female boxer to win a medal at the London Olympics 2012
Medal: Bronze
Year: London Olympics, 2012
Category: Boxing - Flyweight (51kg)
Mary Kom, who hails from Imphal, Manipur, became the first female boxer to secure a medal at an Olympic event. She fought in the flyweight category (51kg) at the 2012 London Olympics, when women's boxing was included as an Olympic sport for the first time. The 33-year-old has 13 gold, two bronze and two silver medals from World Championships. Kom, who has a biopic to her name, couldn't make it to Rio, but decided against retiring. Mother of two children, she also runs a boxing academy where she trains young prospective boxers.
Saina Nehwal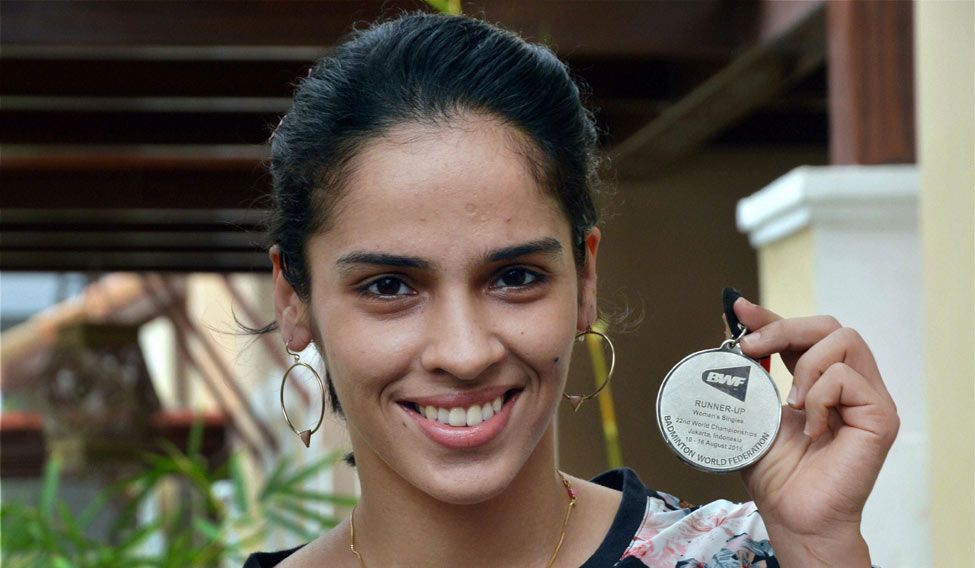 Saina Nehwal secured a bronze medal at the 2012 London Olympics, becoming the first Indian female badminton player to do so
Medal: Bronze
Year: London Olympics, 2012
Category: Badminton - Singles
Saina Nehwal, now 25, was the first Indian to get an Olympic medal in badminton, when she defeated China's Xin Wang in London. She was also the first Indian to be No. 1 in world badminton rankings, in 2015. The current world number 5 injured her knee at the Rio Olympics, which prevented her from going full steam, and she bowed out in her second match itself. At the 2008 Beijing Olympics, she lost in the quarterfinal. She has the Padma Bhushan (2016), the Rajiv Gandhi Khel Ratna and the Arjuna Award to her name. Between 2008 and now, she won one gold (Commonwealth 2010), two silver (Commonwealth 2010 Mixed Teams and 2015 World Championships) and six bronze medals, along with the hearts of millions of Indians.
Karnam Malleswari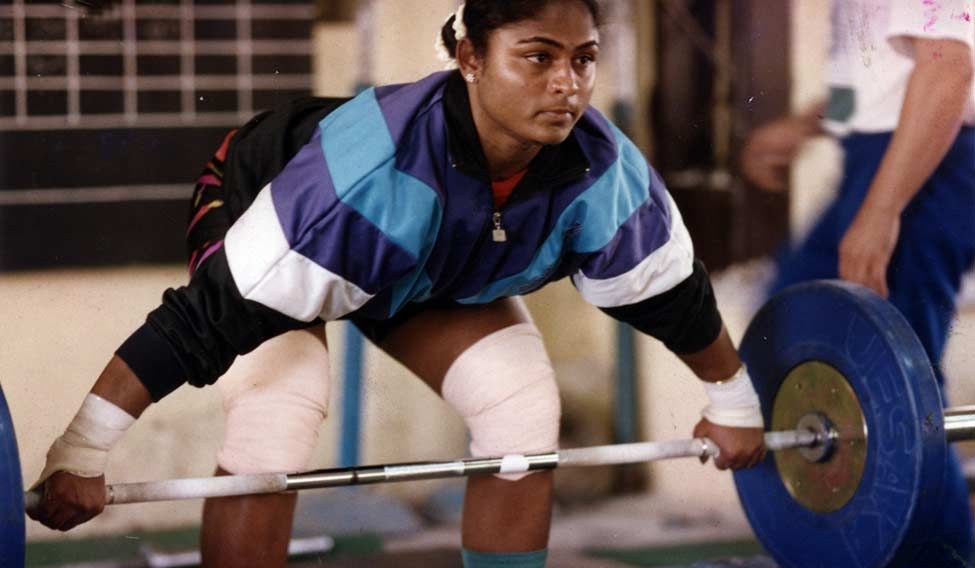 Karnam Malleswari was the first Indian woman to win a medal at the Olympics
Medal: Bronze
Year: Sydney Olympics, 2000
Category: Weightlifting - 69kg
Weightlifter Karnam Malleswari was the only Indian to win a medal at the 2000 Sydney Olympics, and became the first Indian woman to win a medal at the Olympics. She inspired a generation of girls to take up sports, and to dream to be an Olympian. The 'Iron Lady' was 25 then, and had already won many gold and silver medals at World Championships and at the Asian Games. Hailing from the small village of Voosavanipeta in Andhra Pradesh, she married fellow weightlifter, Rajesh Tyagi, in 1997, and had a child in 2001. After another attempt at the 2004 Athens Olympics, she retired.