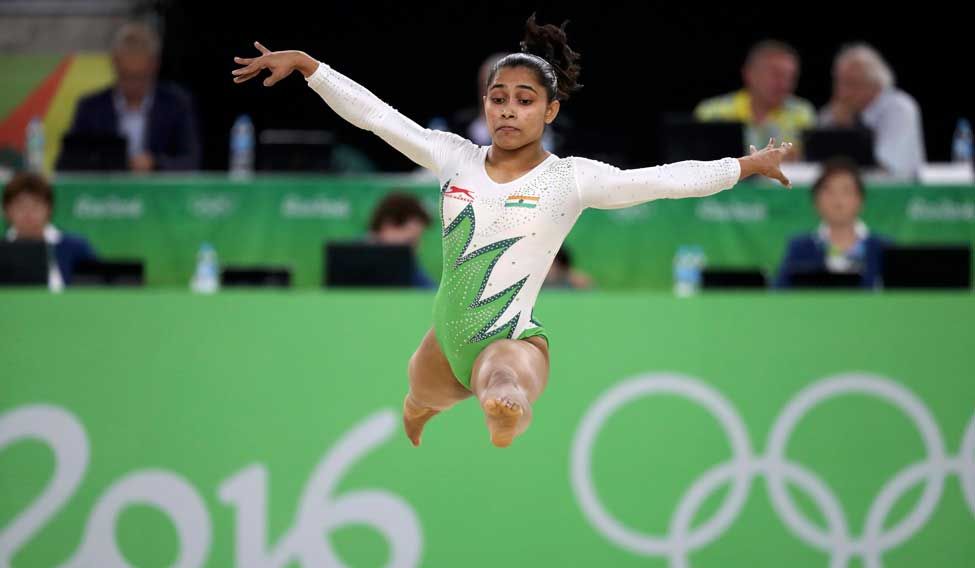 Dipa Karmakar of India competes on the floor exercise during the women's qualifications | Reuters
Dipa Karmakar created history at Rio de Janeiro as the first Indian gymnast to qualify for the women's vault finals at the Olympics.
Karmakar has battled odds and come a long way from home. This 22-year-old gymnast from Tripura started training at the age of six without being deterred by the flat feet she was born with. But what makes her stand apart is a young girl's grit to try out a move that is considered the most dangerous of gymnastic moves. Karmakar sealed her place in the finals by successfully attempting the Produnova vault, otherwise known as the 'vault of death'.
The most dangerous move in gymnastics
The Produnova vault, which is named after Russian gymnast Elena Produnova, who first landed it in 1999, is a front handspring followed by a double somersault. The danger quotient of this manoeuvre is so high that only five gymnasts have attempted this so far. The move is extremely risky due to the impact on the body while landing. This almost doubles due to the acceleration generated by two somersaults. A bad landing could result in paralysis or death.
Karmakar has been practicing this move since 2014, three months before the Glasgow Commonwealth Games. She had created history by becoming the first Indian woman gymnast to win a medal at the CWG.
What if you pull it off
Big rewards await those who are willing to take the risks. Because of its difficulty, the Produnova is worth significantly more than vaults usually performed. While other vaults are set around five, the official difficulty rating of the Produnova is a seven. So even if a gymnast barely pulls off the landing, she could still get an edge over most competitors. Purists, however, argue that it is a shortcut taken by lesser gymnasts to win more points because of the risk factor, and not because of skills. Karmakar says it is all about practice. "In the last three months, I did 1000 repetitions of the move. Now it is the easiest vault for me," said Karmakar. "I like risks," she added.
The International Federation of Gymnastics overhauled its entire scoring system after the 2004 Summer Olympic Games in Athens. The old 10-point system was discarded for a new system that uses two separate scores—difficulty and execution. This has made some gymnasts focus more on the difficulty score, which, in turn, is forcing them to attempt more dangerous tricks.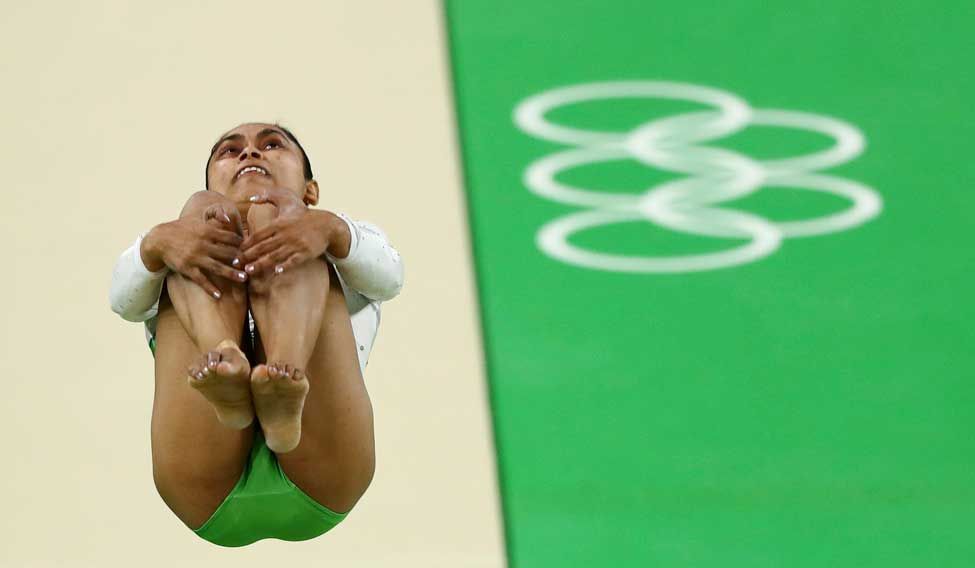 Call for ban
Just a day before Karmakar's feat, 26-year-old French gymnast Samir Ait Said suffered a horrific injury after he broke his leg on the vault during the men's qualifying round. In 2013, Egypt's Fadwa Mohamed nearly killed herself with her scary Produnova attempt in which she almost landed on her back. Rewards and thrills apart, Produnova could cause life-threatening injuries if a gymnast over-rotates and lands on their neck. Calls for banning Produnova and other daredevil moves have been steadily rising. Produnova is largely dismissed by American gymnasts, who fare well in the event. American star gymnast Simone Biles said someone could die pulling it off and that she would never try it. "We have to take this risk because we are not a strong nation when it comes to gymnastics," says Karmakar's coach, Bishweshwar Nandi.
Karmakar will attempt the deadliest vault again at the finals on August 14, hoping for a place on the Olympic podium.