Sports Illustrated named Serena Williams as the Sportsperson of the Year and there was an immediate backlash from horse lovers. While many welcomed the decision hailing Williams' career and struggles, there were many who felt American Pharaoh, the first American Triple Crown winner since Affirmed in 1978, was the more deserving winner.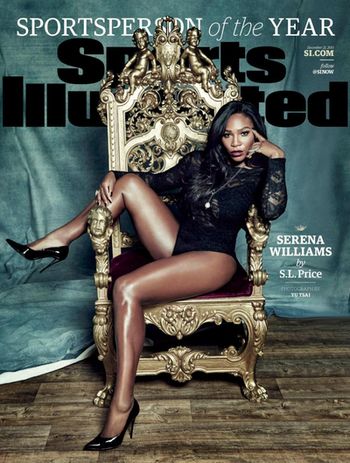 In an online poll created by the magazine, American Pharoah had come first. Many of the readers pointed to this poll to voice their unhappiness.
Though Williams failed to get the top achievement in tennis, a calendar year Grand slam, Sports Illustrated clarified that they chose Williams for her endeavours off the court on issues such as race and feminity. She is the first black woman to win the award solo. The cover of the magazine has Williams sitting on a throne. SI in its tweet said, "The cover? Serena's idea, intended to express her own ideal of femininity, strength & power."
Twitter had lots to say on the topic with many supporting and many opposing the selection.
One use wrote, "So when the @latimes compared #SerenaWilliams to a horse, they were saying MUCH more about themselves than they EVER could about Serena.
Another twitter said, "American Pharaoh overwhelmingly won online poll and yet you pick someone else? What a joke."
There were confused reactions. "My bad. Since when did the definition of a 'person' constitute having four legs and cannot talk? #Serena," reacted another user.