Tennis players Sania Mirza and Rohan Bopanna reached the mixed doubles semifinals at the Rio Games on August 12, and will now face the American pair of Venus Williams and Rajeev Ram.
The Indians are up against the Indian-origin Ram, 32, in today's semifinal. Ram is a doubles specialist, who was born in Colorado to scientists Raghav Ram (biologist) and Sushma Ram (scientific technician). The couple are from Bengaluru and migrated to the US for work in the early 1980s.
As a teenager, Ram tasted success on multiple occasions, winning the under-14, under-16 and under-18 United States Tennis Association titles in a span of three years, before turning professional in 2004. His favoured surface is grass.
Although he has always represented the US, he takes great pride in playing in India and with Indians. He told a news website in 2014: "I am very proud of my heritage. There aren't too many of us playing this game. We have a responsibility to show our character and represent our community."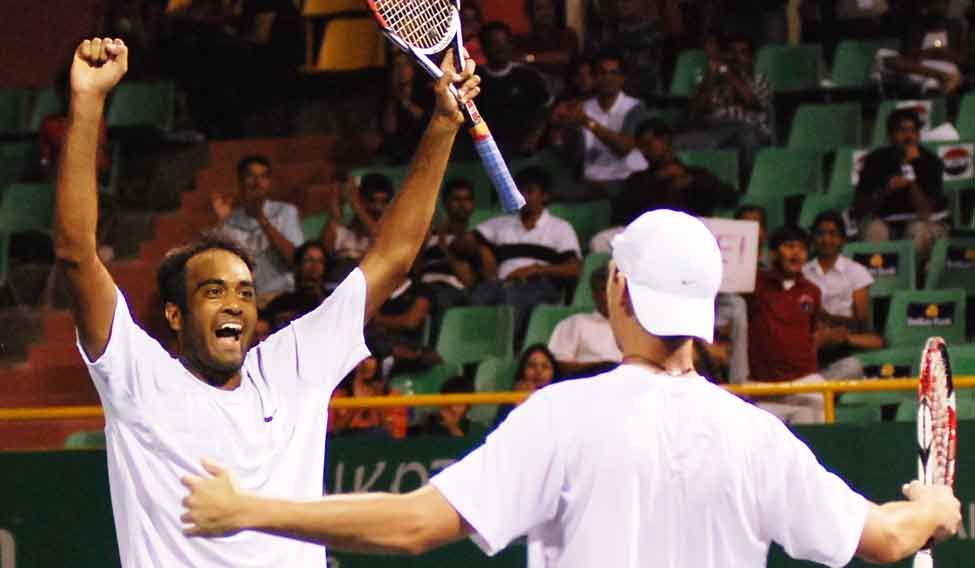 Eric Butorac and Rajeev Ram exult after winning against Swiss pair Jean-Claude Scherrer and Stanislas Wawrinka, in the mens double's final match of the 2009 Chennai Open | PTI
Incidentally, the man whom Ram will be facing in the semis at Rio is a familiar foe. Bangaloreans both, Ram and Bopanna have collaborated and faced off on several occasions, including the Chennai Open. Besides Chennai, they were doubles partners at the Wimbledon and Dubai Open in 2013.
The 6'4" player is a regular at the Chennai Open, a tournament that he considers close to his heart ever since he won his first ATP title at the event in 2009. He has competed at the Open seven times, albeit winning only once. Partnering Raven Klaasen, he was knocked out of the Chennai Open semifinals this year.
Called up barely days before the Olympics, he has reached the semifinals with Venus Williams, who crashed out of the women's singles and doubles events early on at the Games. Venus has apparently been battling health problems through the Games.
Rajeev has always acknowledged the Indian diaspora at all his events and is known to attract quite a few of them. But, for once, the Indians will be hoping that the man with a deadly one-handed backhand falters in the semis, to pave the way for the homeland's first medal at Rio.