He would have turned 111 years today if he was alive. Blame it on 'a Nelson', if he is overlooked for the country's highest civilian award—the Bharat Ratna—this year, too. But then, what about the years and governments gone by? One of the greatest hockey players in the world, Dhyan Chand helped India win three Olympic gold medals in 1928, 1932 and 1936.
On National Sports Day, which is celebrated on August 29—Dhyan Chand's birthday—a group of former hockey greats renewed the demand for 'The Wizard' to be bestowed with the Bharat Ratna, which has been awarded to only one sportsperson till date—Sachin Tendulkar. Here's looking at some interesting facts about the legendary player: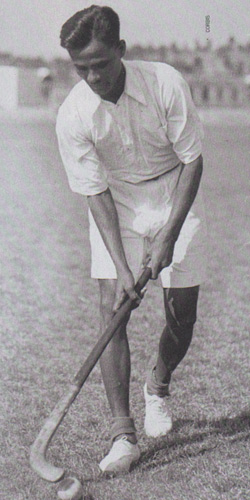 — Dhyan Chand had studied only till sixth grade, and joined the Army as a sepoy at 16.
— Born Dhyan Singh, he got the famous second name because he would practise hockey alone in the moonlight ('chand' for moon) while in the Army.
— He was not included in the initial list of players for 1936 Berlin Olympics as the Army did not release him from duty to attend the selection matches.
— In the 1932 Summer Olympics in Los Angeles, India demolished USA 24-1 and then beat Japan 11-1. Chand netted 12 goals and his brother Roop Singh 13 of the 25 goals India scored, earning them the nickname 'hockey twins'.
— Both the brothers have tube stations in London named after them.
— Australian cricket legend Don Bradman, after watching Dhyan Chand play at Adelaide in 1935, remarked, "He scores goals like runs in cricket".
— Such was his mastery with the hockey stick that authorities in the Netherlands once broke his hockey stick to check if there was a magnet inside.
— During the final against Germany at 1936 Berlin Olympics, Dhyan Chand, reportedly, played barefoot in the second half to increase his speed. He scored thrice in the match which the Indians won 8-1. Adolf Hitler was so impressed by his exploits that he, reportedly, offered Dhyan Chand German citizenship and the rank of a Colonel in the army, which he refused.
— In spite of his heroics at the Olympics, Dhyan Chand's favourite match remained the 1933 Beighton Cup thrilling final between Calcutta Customs and Jhansi Heroes, which the latter won 1-0.
— Amar Chitra Katha brought out a graphic novel named Dhyan Chand—The Wizard of Hockey on the legend's 108th birth anniversary.