Carolina Marin showed the world how it's done. The world number one dashed Indian hopes of a badminton gold, by outsmarting P.V. Sindhu 19-21 21-12 21-15 in a fast-paced encounter in Rio de Janeiro. The Indian shuttler, however, did the country proud by becoming the first Indian woman to win silver in Olympics.
Sindhu is only the fifth Indian woman to win a medal in the history of the Games—the others being Karnam Malleshwari, Mary Kom, Saina Nehwal and Sakshi Malik, who won the bronze in 58kg freestyle wrestling in Rio.
There was hardly any respite for Sindhu right from the word go, with Marin yelling her way to a 5-2 lead. The Spaniard was at her assured best both at the net and the baseline, inducing unforced errors from Sindhu at regular intervals to go into the break leading 11-6.
The Indian shuttler, though, managed to narrow down the lead to a point, with Marin feeling the heat for the first time in the game with the score reading 16-15. The players were cautioned throughout the game for changing the shuttlecocks and delaying. Marin, however, managed to keep the 21-year-old at bay to lead 19-16. But, just when everyone thought the Spaniard would wrap up the game, a brilliant fightback saw Sindhu come up with five consecutive points to win the game.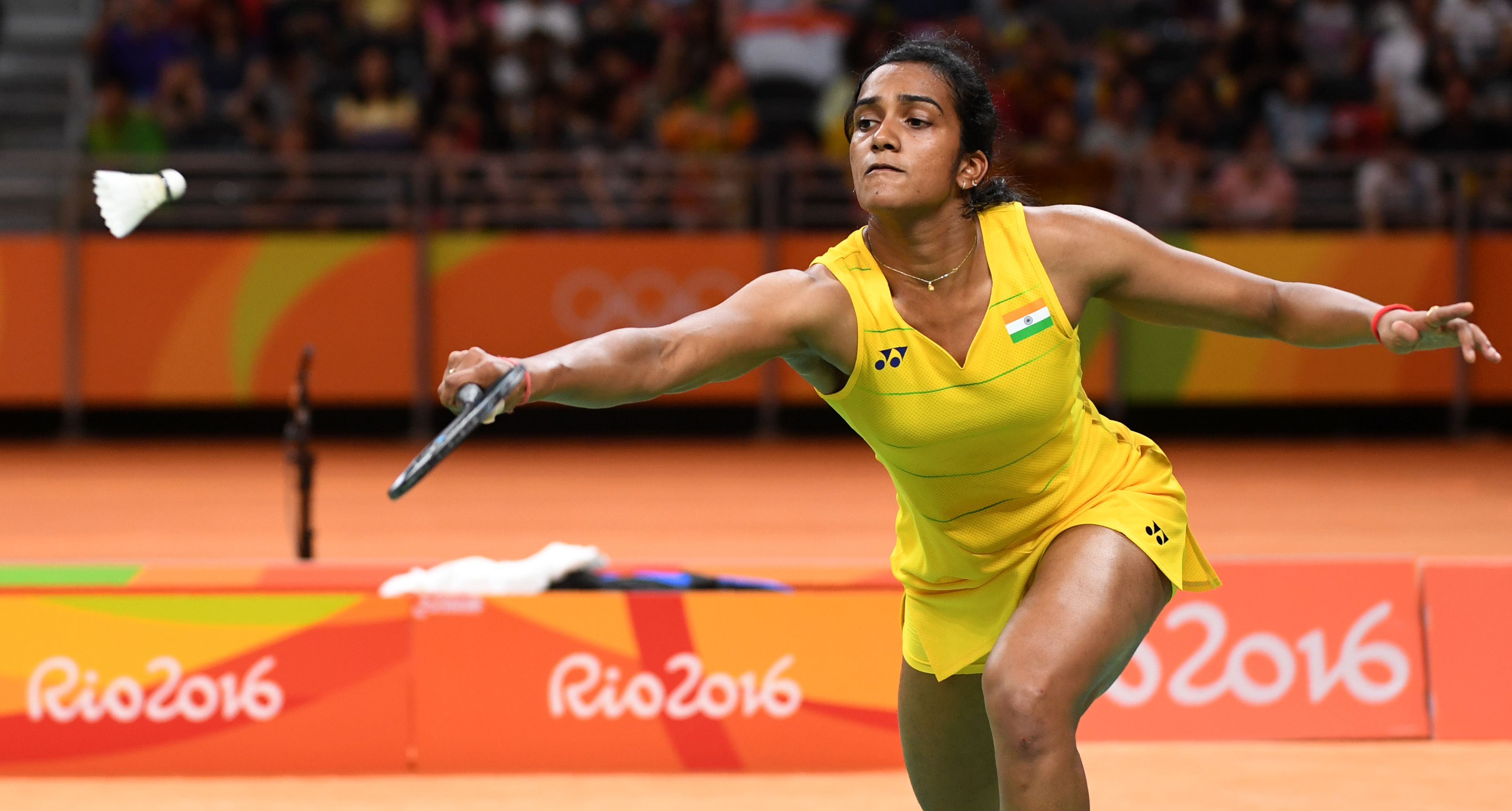 Sindhu in action against Marin | AFP
It was, perhaps, the wake-up call Marin was looking for. With a clever mix of cross-court trick shots and pin-point smashes, the two-time world champion took an huge lead of 11-2 going into the break in the second game. Though Sindhu managed to delay the inevitable by taking a point here and a point there, she never really managed to erase the deficit, losing the second game 21-12.
The final game started on a similar note, with Marin making Sindhu run around the court with some clever placement. More yelling, and more points for the Spaniard. The score read 9-4. And then the 21-year-old-Indian changed gears to tie the scores at 10-10, raising visions of the coveted gold. But the 23-year-old Spaniard crushed Indian hopes with a dominant display after the break to race to a 16-12 lead. There was no looking back after that, as Sindhu committed more unforced errors to concede the game and the match.
With this win Marin improved her head-to-head record against Sindhu to 5-3, with the Spaniard winning the last four matches.