Along with the medal winners, accidents are also making news in the Rio Olympics.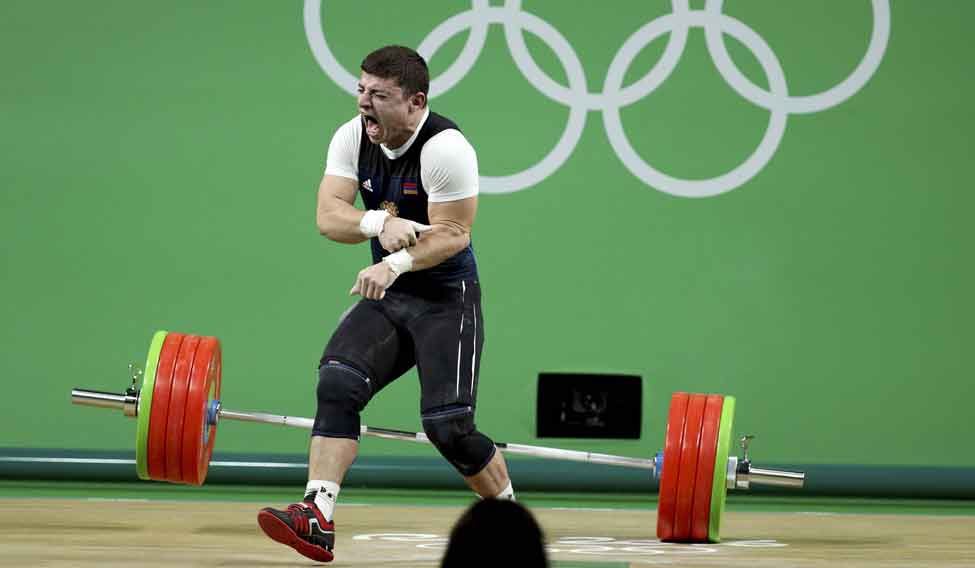 Andranik Karapetyan reacts after getting injured | REUTERS
Armenian weightlifter Andranik Karapetyan suffered an injury on his left elbow during the 77kg competition on August 11. The 20-year-old was attempting to clear the 195kg lift, which ended his hope for winning the first Olympic medal.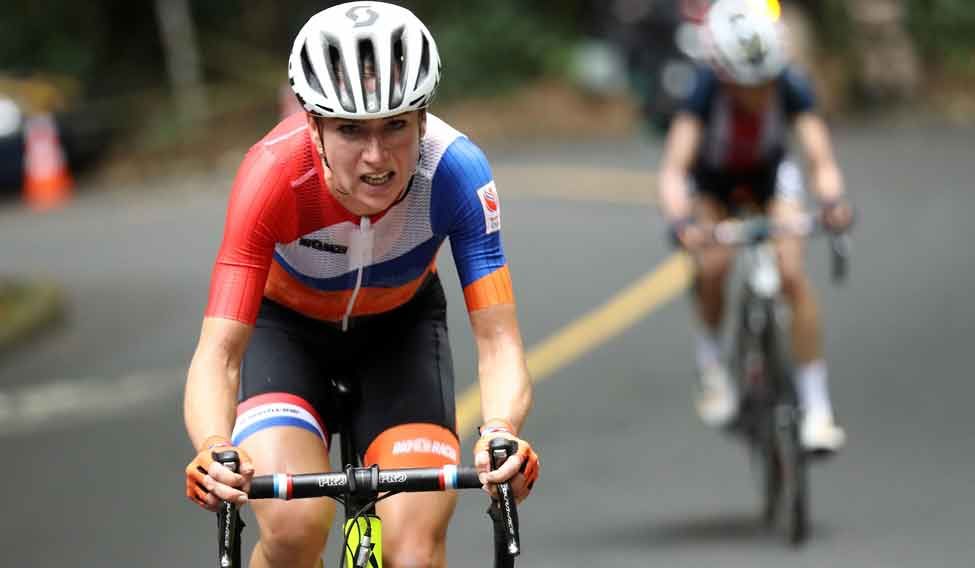 Netherlands' Annemiek Van Vleuten | AFP
On Saturday, during the men's road race, Italian cyclist Vincenzo Nibali lost control and crashed into Colombia's Sergio Henao in the closing stages of the 237.5km route. Scans later revealed that Nibali had a double fracture on his left collarbone. Henao suffered a pelvis fracture. Only 63 of 144 competitors finished the race.
A day after Nibali's accident, during the women's road race, Dutch cyclist Annemiek van Vleuten met with an accident. With just six miles left to the finish line, she lost control, flipped over and lay motionless. Annemiek was diagnosed with a concussion and three spinal fractures. She later tweeted from hospital that she would be fine.
The Olympic Association and the Union Cycliste Internationale (ICU) are facing heat over the dangerous route set for the road race. Britain's former racing cyclist Chris Boardman accused the Olympic organisers of designing a dangerous course.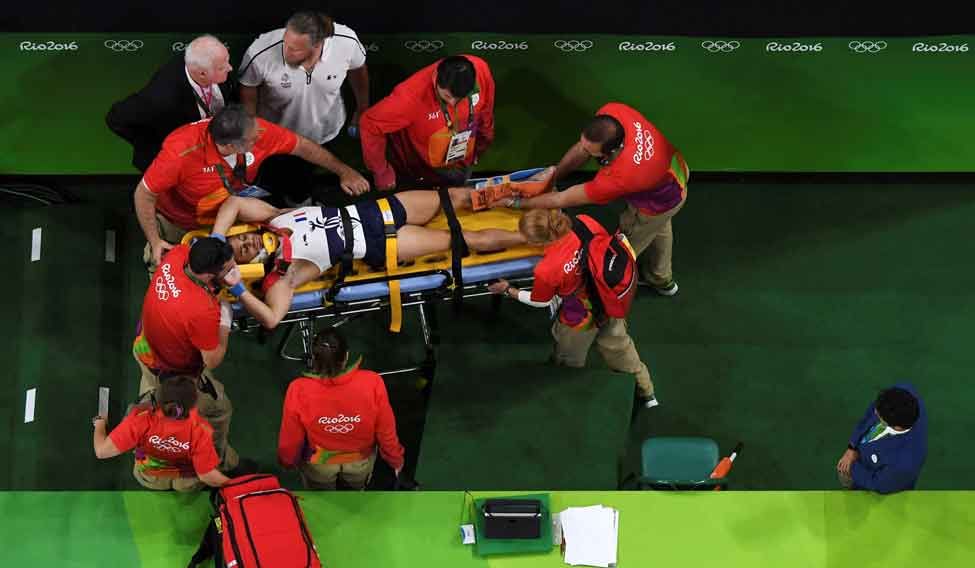 France's Samir Ait Said being stretchered off after being injured in the qualifying for the men's vault event | AFP
Australian track cyclist Melissa Hoskins hurt her hips after a group fall from a high-speed crash, but later it was found that she had no serious injury.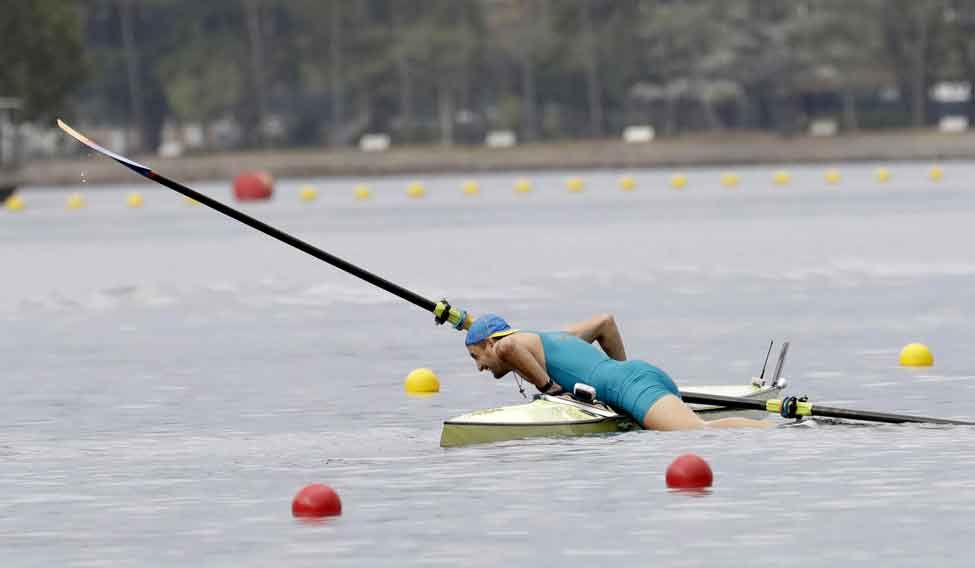 Vladislav Yakovlev, of Kazakhstan, climbs back into his scull after capsizing in the men's single sculls race | AP
In the qualification round in gymnastics, Frenchman Samir Ait Said suffered a broken leg after he crashlanded during a vault, shocking the crowd. Another gymnast, Andreas Toba of Germany, suffered a knee injury during the floor exercise of the men's team event. But he completed the routine despite the pain, so Germany could advance to the finals. Great Britain's Elissa Downie fell on her neck in the gymnastics qualification round. But Downie proved herself a fighter. She recovered from the shock and came back to complete the vault.
High winds and pollution in the Lagoa venue led to accidents in rowing. At the men's single sculls race, Kazakh rower Vladislav Yakovlev ended up in the water instead of the finishing line, thanks to the garbage-filled waterway.
While some of the accidents may have been unavoidable, others have occurred because of poor organisation. It has left many wondering if the Games in Rio could be the most dangerous ever.