Why wait for five days when you can have all the entertainment and a result in just three hours? For a generation raised on fast-paced and exhilarating T20 cricket, and the 50-over ODI format, Test cricket might seem an oddity. No wonder, it is often called tuk-tuk cricket in India—the tuk refers to the defensive shot, that is the hallmark of Test cricket. With its triumphs in the 2007 T20 WC, 2011 WC and 2013 Champions Trophy, Team India is a power to reckon with in the limited-over formats.
The turn of the millennium brought much-needed respite for Team India in the longer version of the game. Under the able leadership of Sourav Ganguly and other stalwarts like Sachin Tendulkar, Rahul Dravid, V.V.S. Laxman and Anil Kumble, and later Virender Sehwag, Harbhajan Singh and Zaheer Khan, India finally managed to shed its tigers-at-home-rabbits-abroad tag. Under Mahendra Singh Dhoni, India became the number 1 ranked nation in Test cricket in 2009.
With Team India, led by the flamboyant young skipper, Virat Kohli, set to play its historic 500th Test match on September 22 at Kanpur against New Zealand, here's a look at five memorable wins for the Men in Blue, in whites, since 2000:
1
Australia tour of India, 2nd Test, 2001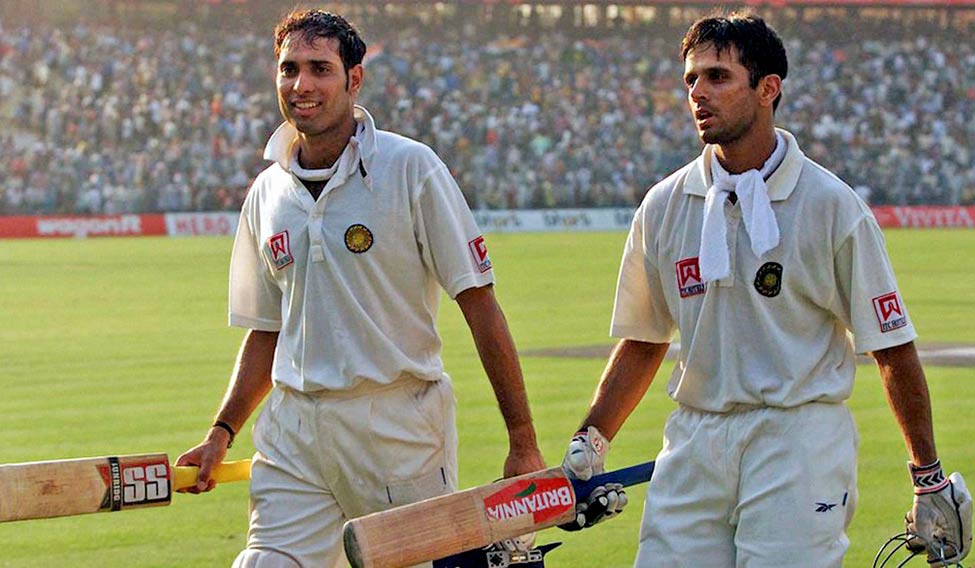 This has to be India's greatest triumph in its 84 years of Test cricket. The Aussie juggernaut rolled into Eden Gardens, Kolkata, having won 16 matches in a row, including the first Test of the series, at Mumbai. Australia scored 445 and India were bowled out for 171 on the third day, with Laxman top-scoring with 59. Steve Waugh enforced the follow-on. What followed was a once-in-a-lifetime spectacle. Laxman (281) and Dravid (180) stitched together a 376-run partnership and took the score to 657-7 (declared), thus setting a target of 384 for Australia on the final day. And then Harbhajan 'Turbanator' Singh, who picked up a hat-trick in the first innings, turned the screws into the Aussie coffin with a six-wicket haul. India won the match by 171 runs, becoming only the third team in Test history to win a match after following-on. India went on to win the third match in Chennai, thus clinching the series 2-1.
2
India tour of Australia, 2nd Test, 2003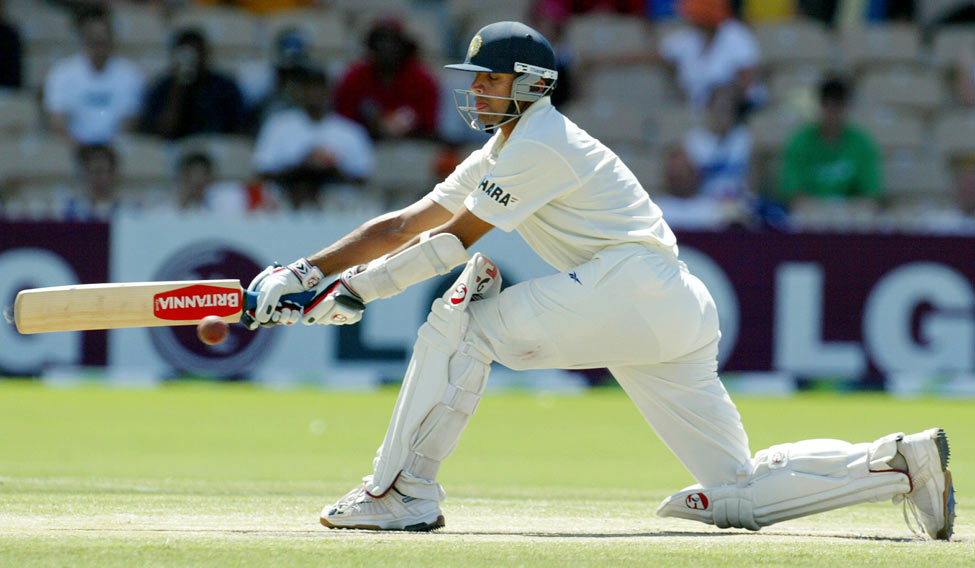 The ghosts of Eden Gardens returned to haunt the Aussies at Adelaide when the same Indian duo once again stood between them and victory. Reeling at 85-4 in reply to Australia's first innings total of 556, Dravid (233) and Laxman (148) put together a 303-run partnership to take India to 543. Ajit Agarkar then bowled the spell of his lifetime, taking 6/41, to restrict the Aussies to 196. India, led by Dravid's unbeaten 72, knocked off the required 230 runs to seal a historic win on Australian soil.
3
India tour of Pakistan, 1st Test, 2004
Team India's first win in 50 years on Pakistan soil came at Multan. What made it more special was that swashbuckling opener Sehwag became the first Indian to score a triple century. Sehwag (309 off 375 balls) and Tendulkar (194*) tormented the Pakistani bowlers to post 675-5 (declared). The match had its share of controversy, too, when Dravid, captaining the side in Ganguly's absence, declared, leaving Tendulkar just six runs short of a double century. Pakistan were bowled for 407 in the first innings, with Irfan Pathan taking 4/100, and were asked to follow-on. Kumble ripped through the batting order taking 6/72 to dismiss Pakistan for 216 in the second innings. India won the match by an innings and 52 runs, and went on to win the series 2-1.
4
India tour of South Africa, 1st Test, 2006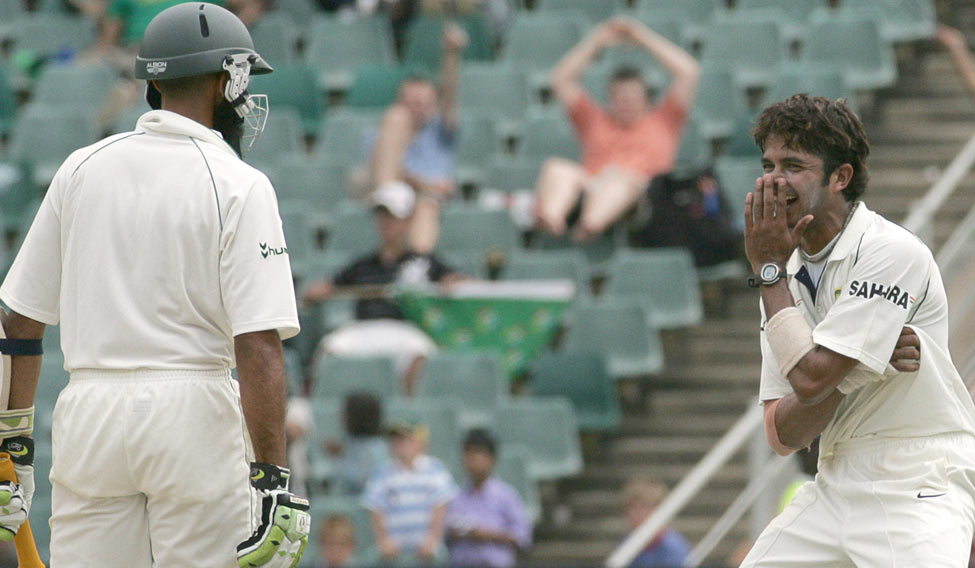 It was India's first Test win in South Africa, and boy, what a match it was for the bowlers in Johannesburg. India could only post 249 in the first innings, with Ganguly top scoring with 51* and Shaun Pollock and Makhaya Ntini taking four and three wickets respectively. But the Indian bowlers, led by maverick pacer S. Sreesanth (5/40) tore through the famed batting line-up of the Proteas to knock them out for 84. In the second innings, Laxman (73) led India to 236, thus setting South Africa a target of 402. Ashwell Prince delayed the inevitable with a gritty 97, but Sreesanth, Kumble and Zaheer (3 wickets apiece) bowled India to a 123-run historic victory. The match is also remembered for Man-of-the-Match Sreesanth's 'dance' after he hit Andre Nel for a six!
5
Australia tour of India, 1st Test, 2010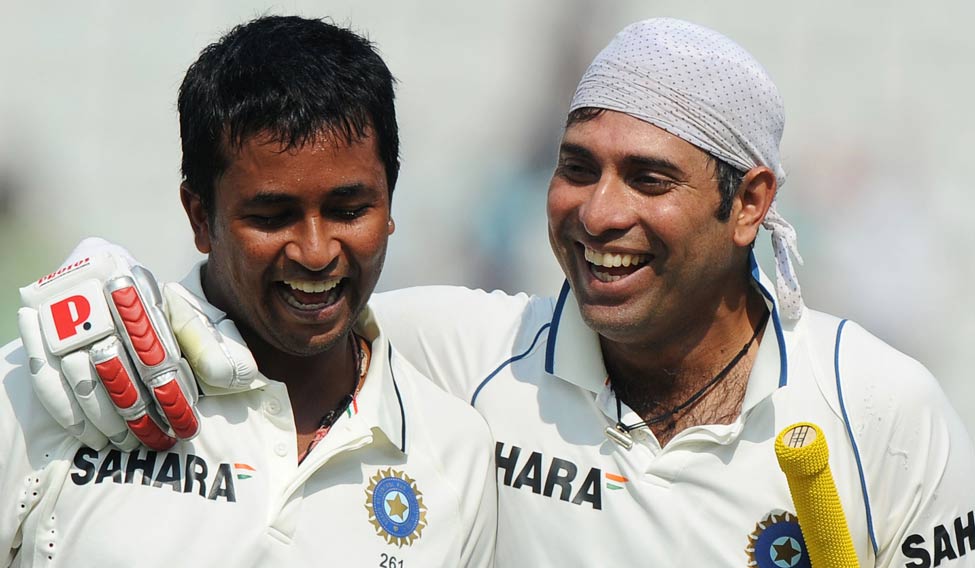 It was Australia's nemesis Laxman who, for the umpteenth time, snatched victory for India from the jaws of defeat at Mohali. The Aussies posted 428 in the first innings, aided by Shane Watson's 126. In reply, India scored 405, with Tendulkar (98) and Suresh Raina (86) leading the scoring charts. In the second innings, Australia wilted away for 192, in the face of a spirited bowling display, led by Zaheer Khan (3/43 and 5/94 in the first innings). Set a target of 216, India looked down and out at 124/8, but then Laxman (73) forged a 81-run partnership with Ishant Sharma (31) to leave India on the doorstep on victory. With Pragyan Ojha for company, Laxman, who was playing with a runner, fought off nerves and a sore back, to guide India to a thrilling one-wicket win. India went on to win the second Test at Bengaluru, clinching the two-match series.