Access control systems for home and office, tap different technologies
Alibaba had it easy. All he had to say was 'Open Sesame' and the cavern opened. We have become less trusting these days and feel the need for more fail safe technology before we let people enter our homes, or for that matter, offices. Last week saw two product launches which deployed different technologies to provide access control to homes as well as offices.
For homes, a video door bell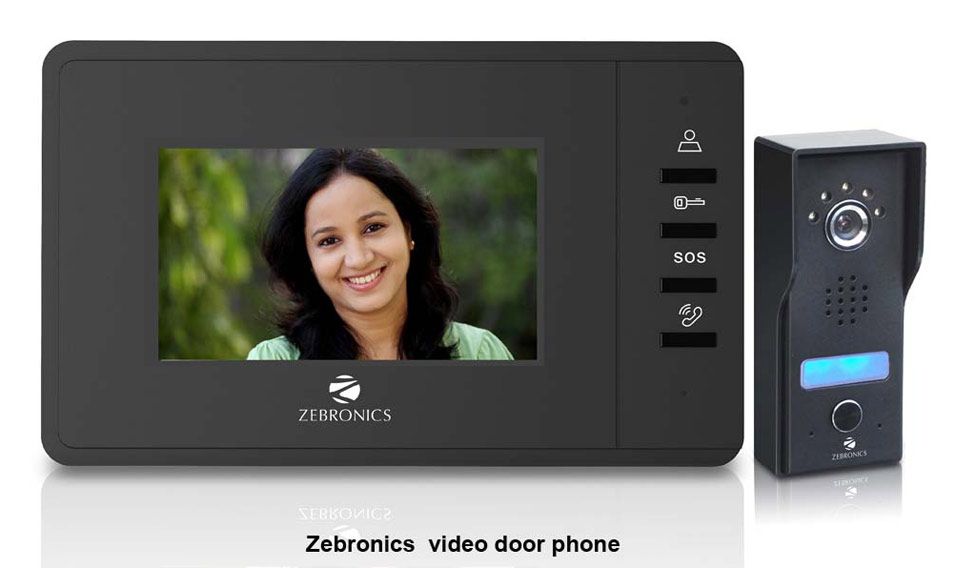 The good old peephole is no longer considered sufficient to assure apartment dwellers about those who ring their bell. We need to take a better look—and we like to interrogate the unknown visitor, before we open our doors. A video door bell is a good option—and new ZEB-VD4 Smart has made it much more affordable, while adding a few useful features.
Like most video bells, it allows two-way audio communication and sends transfers live video feed to 4.3 inch colour LCD Screen, showing the person standing before your door. The wide angle of view ensures that nothing stays hidden from view. For viewing in dark conditions, the system includes infra red LEDs and you can also set an alarm.
You can also link the system to your door to electronically unlock it after verifying the visitor. This is useful if you are on the first floor of a house and your main door is on the ground floor. However this will only work if your lock is electronic. The ZEB-VD4 Smart costs Rs 4800.
For offices, a fool-proof fingerprint-based access system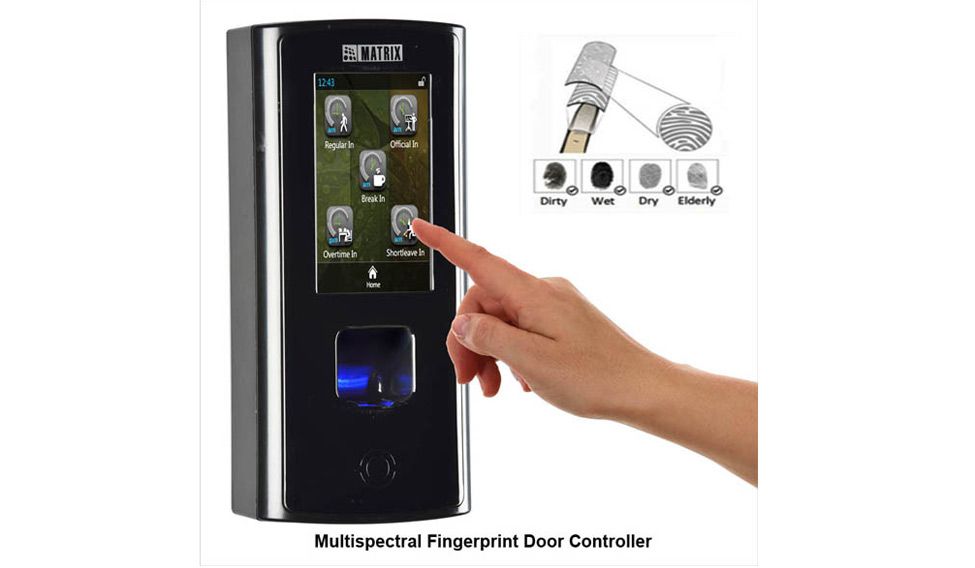 Vadodara-based Matrix Security Solutions has just launched a Multispectral Fingerprint Door Controller - COSEC DOOR FMX.
The problem with finger print scanners when used in project or factory environments is that even legitimate entrants may come with oily or dirty hands which might give false results. Matrix claims its multispectral technology reads both the surface and the subsurface of a live fingerprint and produces a good image when the finger surface is dirty or covered in oil, ink, chemicals etc environmental reasons.
It comes with a 4.2 inch touch screen and ,multiple time keeping and attendance options. It can connect to door opening relays, video surveillance and alarm systems and can work with large data bases of around 50,000 persons. It can also combine with other access control systems like Radio Frequency Identification (RFID). Price approximately Rs 56,000.