We are all part of the digital world. The aborigines may be excused, because law prohibits interactions with them to safeguard their identity. Otherwise, being away from the digital world is unthinkable, though people know their privacy will no longer be a private affair here. While installing or signing in to a new service or application, we tend to open up about ourselves by agreeing to the terms and conditions, without reading them or the privacy policy. But the response to the change in the privacy policy of WhatsApp is signalling a major shift in the users' attitude. They feel betrayed and are not taking it silently. For them, an ad-free, privacy-protecting messaging service was the need of the hour, but availability of such applications is limited. The users are moving away from WhatsApp rather than going towards more privacy. Here are some of the messaging apps which can work as alternatives to WhatsApp:
Telegram
When WhatsApp announced its new privacy policy, people started seeking alternatives to WhatsApp. Telegram topped the list of suggestions made by tech gurus. Telegram is a cloud-based messaging service launched on August 14, 2013, where the user can send messages, photos, videos and any type of files ( doc, zip, mp3) up to 1.5 GB each. And if the user doesn't want to store the data on the device, they can always keep it in the cloud. It also has the option to create groups comprising up to 5,000 people. The app also comes with animated gif search, a state-of-the-art photo editor and an open sticker platform. Telegram has apps for iOS (6 and above), Android (2.2 and above) and Windows. In Telegram, the user can access messages from several devices at once. Here the messages are heavily encrypted and have an option to self-destruct. Telegram is also promising to focus on the real privacy issues that exist in the modern world. Though Russian brothers Pavel and Nikolai Durov are the brains behind Telegram, its headquarters is in Berlin.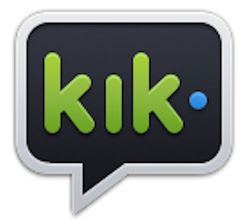 Kik
Of 240 million registered users of Kik, approximately 40 per cent are teenagers. Founded in 2009, Kik is the 'first smart-phone messenger with built in browser'. Unlike other messaging services, in Kik, providing mobile number is optional. Kik users can communicate through messages, photos, videos, sketches and mobile web pages. But, Kik does not provide privacy. It collects information such as name, user name, email address, phone number, address, birth date, contact preferences, photo and gender. Other than the basic information, Kik also collects log information, friends list, bot chats, location and local storage information. Kik shares this information with its related companies, affiliates, subsidiaries or joint ventures. It is popular, as well as controversial for the anonymity of its users. The app is termed unsafe for minors because of its weak parental control mechanisms. The app can operated on iOS 6.0 or later, Android and Windows.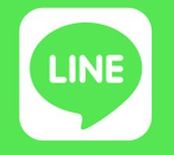 Line messenger
Founded in 2011, Line messenger is available for a variety of devices running iOS, Android and Windows and BlackBerry devices. Its services include free messaging, photo sharing, free voice and video call (depending on the device). Line users can also follow the official accounts of famous artists, celebrities, brands and TV shows. With its 600-million user base, Line messenger is now a main competitor of WhatsApp.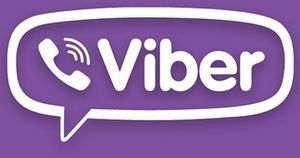 Viber
Viber helps the users send good vibes every day to people who matter to them most, making great things happen—like it claims in its promotions. It has a 750-million user base and one can exchange images, video and audio messages. Viber can be used on iPhone, iPad, Android phones and tablets, Windows phones, Windows, Mac and Linux. By using ViberOut, the users can make calls at low rates from smartphones to landlines or mobile numbers, even if they are not Viber numbers. Viber also collects basic information about the user and shares these details under its terms and conditions.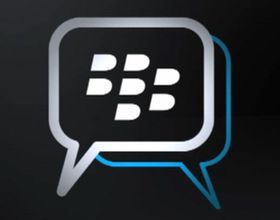 BlackBerry Messenger
Considered one of the first instant messaging apps, BlackBerry Messenger was a market leader and widely reputed for its security and reliability. The application was initially included only on BlackBerry devices. Then came WhatsApp, and it redesigned the world of digital communication. BBM, realising it's better to be late than never, released on other platforms on 2013. Now it can be downloaded for free on iOS, Android and Windows phones. Instead of mobile numbers, BBM has alpha-numeric pins called BBM pins to identify users. Like the other messaging apps, BBM has features like sharing multimedia, messaging and voice calls. BBM gives more control, with two features that are now free and unlimited to use. First, by setting a timer, users can choose how long their contacts can view messages and pictures they share. Second, the user can now retract sent messages. It offers multi-person chats, and up to 250 people can be in the same chat. Another feature is the BBM channels, where a user can create new channels to share thoughts, ideas and passions or subscribe to an existing BBM channel to join chats with others who share his interests.