With multiple festival seasons around the corner, the India-based TV industry is gearing up to meet the expected spike in demand. And a major chunk of the middle class — Central Government servants — expects to get a Pay Commission-ordained hike plus arrears by year end. So what if Indian athletes in Rio are not quite able to deliver on the promise of the Olympian ideal: Citius, Altius, Fortius, faster, higher stronger. Lakhs of households in India waiting for that Dassehra or Diwali payday, have their own mantra ready: bigger, better, smarter — TVs, that is.
Already customers gear up to avail seasonal discount sales to snap up the largest model they can afford ( and who cares, if small front rooms in crowded apartments, barely meet the safe viewing distance criterion!). And they are in for a pleasant surprise this year. The entry of some non-traditional players has disrupted the TV market with a wide slate of sets across multiple sizes, all aggressively priced.
Recent announcements, by a couple of China-based players , whose previous launches here, were smart phones, have an asking price that is, set for set, less than half of what is currently prevalent.
Smart TVs have been around for some time now — sets which incorporate connectivity to Internet. Now, you can do more than just surf the Net, look at YouTube and check your mail. The trend this year is to bundle a lot of infotainment — movies, sports, live shows, archival TV serials — both free and pay-by-view. This opens up the whole new game of offline viewing, unshackling the viewer from seeing content only when it is broadcast.
These new entrants with experience in the mobile phone business, are scaling up their screens, from a 6-inch phone to a 60-inch TV set (both are Dolby DTS sound and full High Definition or even Ultra HD).
Le Eco which in its earlier avatar, LeTV, was (and still is), one of the biggest content providers for television in China, entered the TV market here with a trio of sets at the big -screen end of the smart TV spectrum. By tying up with content biggies — Hungama, Yupp TV , Eros and the like — they are able with little effort of their own, to offer a platter of 2000+ HD movies, over 3 million songs and 100 satellite TV channels as a package deal with each TV model.
Today you can control the screen by voice or gesture. You can change channels by waving the remote —or using your mobile phone instead. And you can store your favourite programming in your own cloud , and share clips or music much as you now do with Whatsapp.
What is finally happening, is seamless merger of TV, mobile and Internet where every viewer in a family can create his or own personalized version of TV content — and control what do do with it.
LeEco concentrates on the top end of the TV market: their three sets for India are: the top-of- theline 65-inch 3D UHD TV, the Super3 Max 65; the 65-inch ultra HD Super 3 X65 and the 55-inch UHD Super 3 X55. All three are so-called '4k' displays which means 3840 x 2160 pixels compared to Full HD which is 1920 x 1080 pixels. 4K ( or UHD) has 8 million+ or four times more pixels in the same area compared to 2K or Full HD, making for much sharper images.
All the TVs are WiFi and Android 5.0 driven. TVs today are routinely like PCs: "3 GB RAM, 16 GB Flash storage". The PC-TV worlds are colliding.
The Max 65 is priced at Rs 1,49,790 which is about half what competing 65-inch 3D sets cost. The X 65 costs Rs 99, 789 and theX55 is Rs 55, 790. Their common USP is the access to all that extra content which is valued at around Rs 5000/ year and comes free for two years. Anytime online content, over and above the cable/satellite channels, has finally come to Indian TVs.
Thomson returns as TCL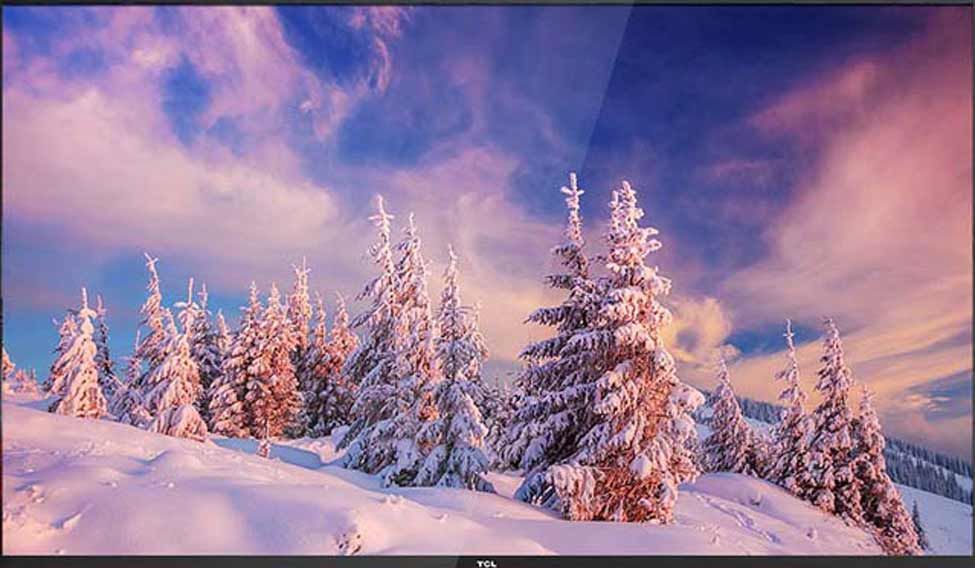 TCL is the other Chinese company, to launch aggressively priced TVs in India this month. Readers ,especially Gulf returnees in Kerala,may know it by the Thomson brand once very popular in the Middle East.
It has chosen to launch its TV business in India with four sets: two full HD models in the D2900 series: 32 and 40 inch at Rs 13,990 and Rs 20,990 and. the TCL P1 Smart TV series with a 48-inch curved full HD TV for Rs 37,990 and the better-resolution, but smaller UHD at 43-inches for Rs 31,990. A curved smart TV which removes the edge distortions, inherent with LCD/LED displays, has hitherto cost about three times this price. The TCL smart TV sets have conveniently put their more interesting functions into an app.
There is no overlap between the India offerings of TCL and LeEco for a reason: They work closely in China and in fact, TCL makes some of the sets for Le Eco and in turn uses its content. and is the No. 3 TV seller in the US.
Kodak is back — as a TV brand

People wrote- off Kodak, the iconic brand of photo films and film-based cameras, when it seemed to be engulfed by the digital photography wave. Last week, the company's name was back on the marquee in India — as a TV brand.
It has licensed its name to a suite of TV sets made by Delhi based Super Plastronics. The initial product line up will comprise five HD LED TVs varying over a range of 32, 40 and 50 inches with internet connectivity and Wifi capability. The product range will be made available on all leading online ecommerce platforms starting with Shop Clues, Flipkart and Amazon. Shopclues launched the 32 inch series exclusively on its site from August 15.
The HD LED TVs comes with intelligent features such as 'Progressive scan' and response time less than 8 ms. For connectivity the televisions support HDMI, USB and VGA ports. The Smart versions have the added feature of WiFi and are supported by ARM Cortex A7 and Android version 4.4. Prices: Kodak HD LED TV 32HDX900S –Rs13,500; 32 HDXSMART – Rs 17,500; 40FHDX900S – Rs 32,500; 40FHDXSMART – Rs 25,500; 50FHDXSMART – Rs 36,500 all approximate prices. It seems, the upcoming festival season will see some compelling deals for customers from new TV players — and from old players motivated to compete.
2K, 4K and all that

Readers often ask: Is 4K/ UHD TV worth the extra asking price? Having seen UHD and HD TVs from TCL and Le Eco's UHD only TVs, side by side last week at their respective launches in Bangalore and Delhi, here is a quick take.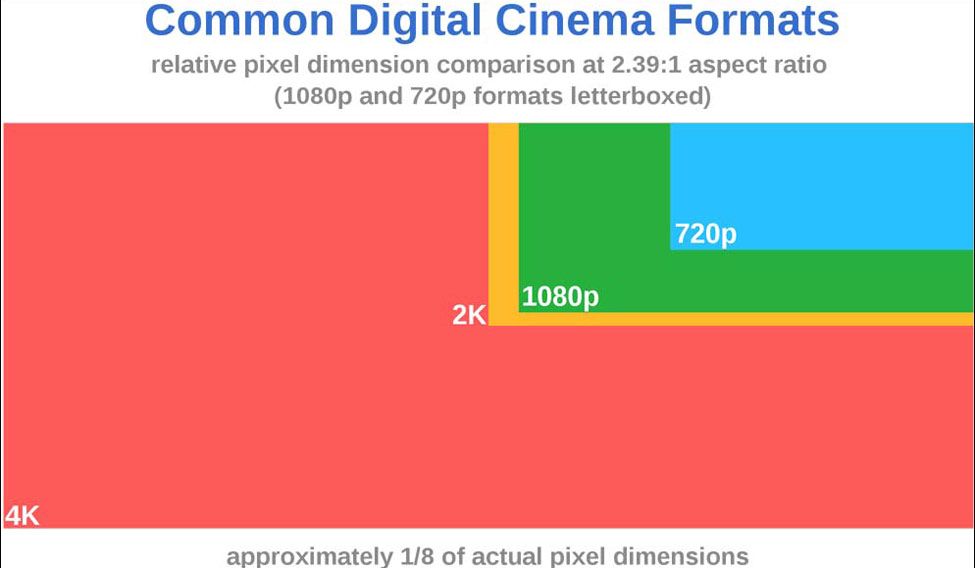 In TV sizes 42-inch and smaller, you will hardly tell the difference from Full HD/2K and UHD/4K. It is only in larger sizes that there is discernible difference. At 55-inch to 65-inch if you look at the same content on a 2K and a 4K set, the latter shows a lot more depth—ie what looks like a black shadow area in a 2K set, reveals a lot of detail in 4K.
The real difference will be seen when viewing sports, where a 4K set shows absolutely no blurr even when the action is very fast. When 4K TV sets were priced Rs 2 lakhs and more, the general wisdom wa : Don't rush, there is hardly any 4K content to view and hence this is not value for money. But now you can get a 43-inch 4K set for around Rs 31,000 and a 55-inch for about Rs 55,000—and if I had the money, I would think: no harm in buying now at these prices: the content will come!
Le Eco Super 3 X65 Android TV: Compelling price-spec combo

The 65-inch "4K" ultra High Definition Super 3 X65 is the flagship of Le Eco's smart television range that has just been launched in India. Like a high-end multimedia or gamers PC, it is fuelled by a Cortex A quad core 72*4 1.4 GHz processor together with a separate graphics processor that alone racks up 326 gigaflops —a specification that would not shame an entry level desktop supercomputer. It hosts 3GB of DDR3 RAM and 16 GB of flash storage —a terminology more familiar to PC than TV buyers... but that is PC-TVC sangam for you!
The 4K or UHD display (3840 x 2160 pixels) arguably needs 4K content to really display the 4-fold sharper, denser image compared to a Full HD screen— and that is not easy to come by. Except for brief spells during sporting events, no satellite or cable TV provider offers much 4K content— but push has come to shove and by 2017, expect to find regular 4K content. I have been hoarding some 4K content, mostly taken from YouTube demo clips and when I played these on the 3 X 65, I could see a palpable difference in high speed sequences and in images with a lot of depth, where what is all black in 2K or 720p HD, is revealed to haved a lot of detail when seen in 4K.
LeEco have put a lot of thought into the TV remote—this is a remote on steroids: its gyro sensors let you use the remote as you would an air mouse to control the set with a wave. I can see very young people and a lot of senior citizens — being very happy childhood and second childhood!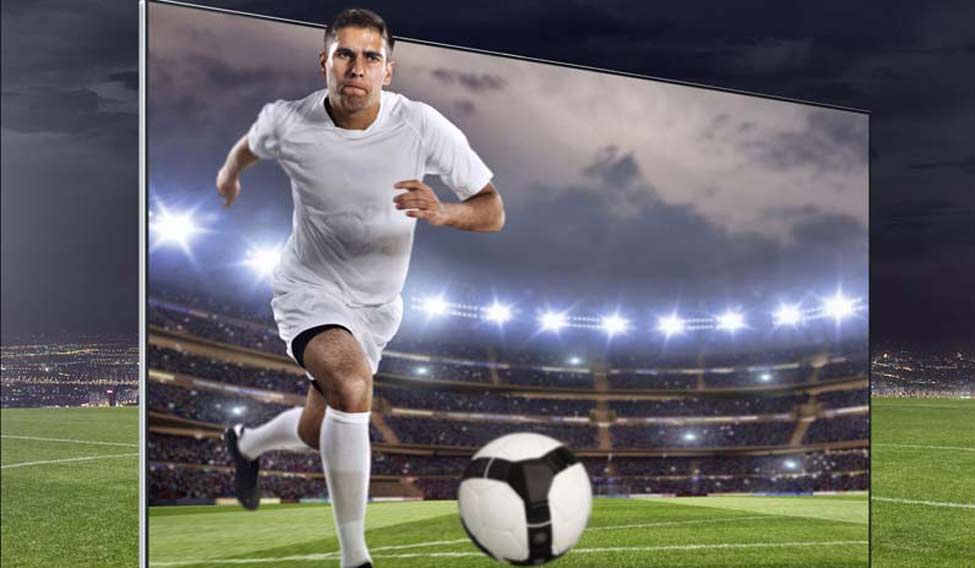 The WiFi built into the set is the currently fastest 802.11ac standard and with a home router that is also 'ac', you will get swift web cruising through the TV's layered menus which being based on Android 5, will be familiar to many users. There are a generous 3 HDMI and 3 USB ports — enough for most peripherals. For its size, the TV is incredibly sleek —10.9 mm at its thinnest and many space-challenged buyers may forsake the floor stand for a wall mounting.
The TV is offered with 2 year's subscription to LeEco's curated entertainment package and tie ups to leading movie, music and serials archive libraries. Chances are you may find more 4k content here than in the lived TV channels—for some months. The sellers (currently Flipkart and Le Eco's LeMall) are taking bookings at Rs 99,789 which is way more affordable than some of the mainstream TV makers' offerings. There are instalment payment plans.
Le Eco is a new brand here—but not in its native China. Indian have embraced dozens of Chinese phone brands whose names they are hard put to pronounce—on the strength of compelling price-spec combos. Seems they have to be prepared to do likewise in the TV arena, starting now.