Today is World Blood Donor Day. The World Health Organisation established the day in order to raise awareness about the need for safe blood and blood products. It is also the day blood donors across the world are thanked for their "voluntary life-saving gifts of blood".
Some facts about blood donation
• According to statistics available on the WHO website, a nation's most basic requirements for blood can be met if one per cent of the the population donate blood.
• 62 countries collect 100 per cent of their blood supply from voluntary, unpaid blood donors.
• A single unit of blood can benefit several patients. Blood is separated into its various components like platelets and plasma, and this allows a single unit of blood to benefit several patients.
• Donors are required to be above the age of 18 and weigh at least 50 kgs. A person who is in good general health and feeling well are perfect donors.
• While whole blood can be donated every 56 days, platelets can be donated every seven days and plasma donation is allowed every 28 days. Double blood red cells can be donated every 112 days.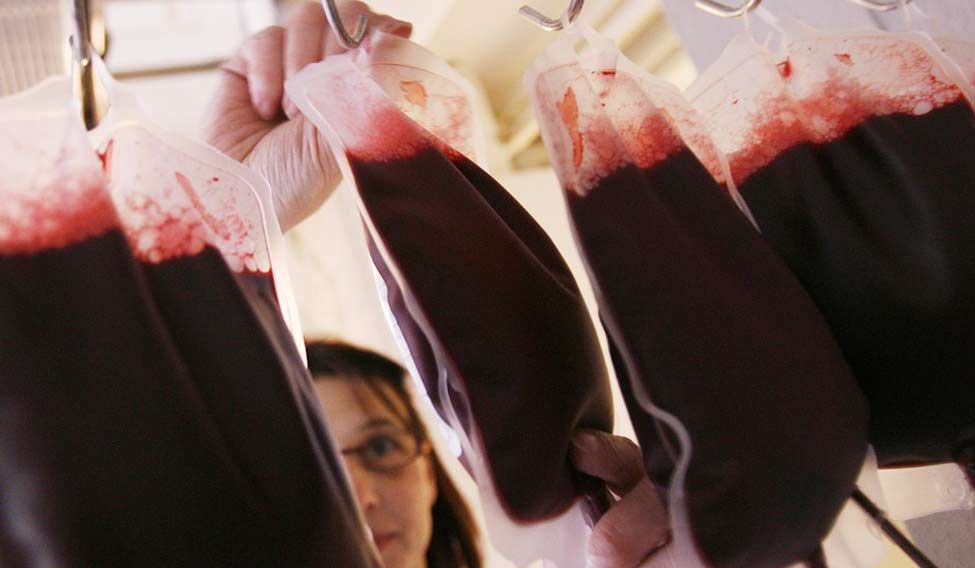 A single unit of blood can benefit several patients | Reuters
Though blood donation is a beautiful act, there are some precautions a donor needs to take
• Make sure you get a good night's sleep before your donation.
• Eat iron rich food items like fish, red meat, beans or spinach to maintain a healthy iron level. Avoid fatty food like fries, ice cream ahead of donation.
• Do not consume alcohol as it dehydrates your body. Make sure you drink an extra 16 oz of water before donation
• Remember to bring your ID
• Wear clothes with sleeves that can be rolled up above the elbow.
• Relax during the donation. Listen to music or read a book.
• Have a snack and a drink immediately after donating.
• Drink more water and avoid alcohol for the next 24 hours.
• Clean the area around the bandage with water and soap.
• If you feel dizzy, stop what you are doing and sit or lie down until you feel better. Avoid any heavy lifting or strenuous activity.