Pune and Chennai-based companies join to bring mobility to business communications 
Though increasingly challenged by newer services like Facebook Messenger and Whatsapp, SMS continues to reign as the world's most popular texting technology: it has some 4.2 billion active users—that's 8 out of 10 phone owners. The main advantage over the social media services, is that you don't need an Internet connection. A simple prepaid or post paid phone subscription is all you need to text around the world.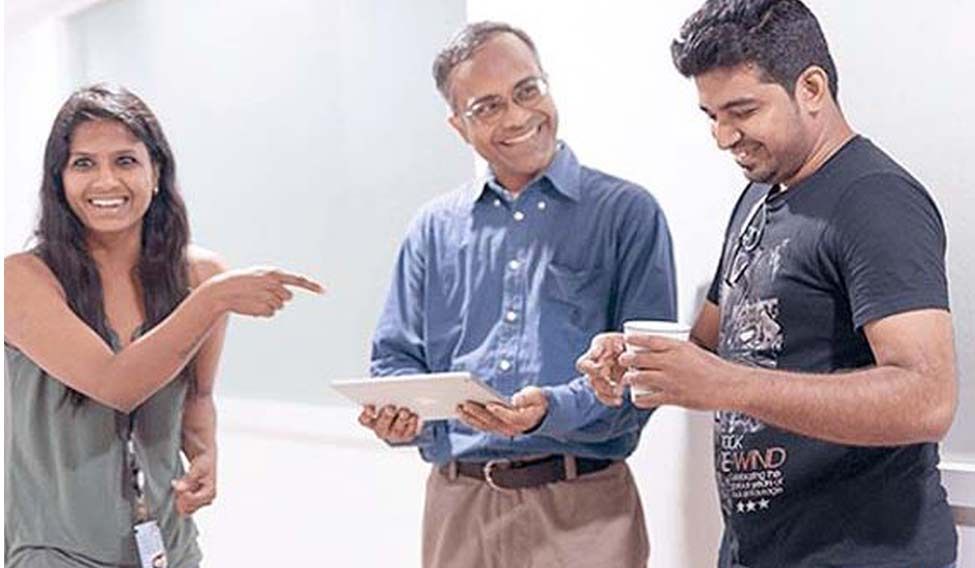 Casual workstyle at Chennai-based Zoho
The biggest chunk of this text traffic is personal—but there is a tiny (but growing) usage by corporate enterprises. Enterprise SMS-messaging is known as application-to-peer messaging (A2P Messaging) or 2-way SMS. The biggest business use case is for CRM or Customer Relations Management: delivering service messages like parcel-delivery alerts, real-time notification of credit/debit card purchase confirmations to protect against fraud, and appointment confirmations. Enterprise SMS growth has been growing at snail's pace— 4 percent per annum (according to data on Wikipedia) . But  a small number of Indian developers are determined to change this for the better—and to persuade enterprises that texting can be a cool business tool.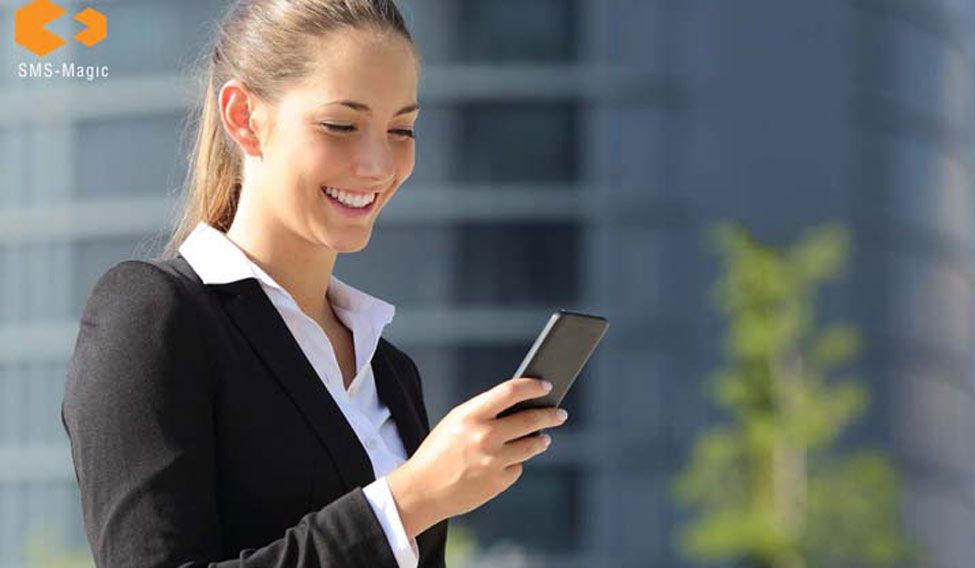 At its India HQ in Pune, some 100 developers at Screen Magic, have crafted solutions to kickstart mobility in enterprises through scalable, robust, web and mobile products. The company provides the full gamut of Business Texting Solutions on Cloud-based CRM's: from selecting SMS service provider to sending single and bulk SMS and tracking campaign success .  Their goal is to help businesses integrate and streamline their communication process.
Found seven years ago by two alumni from IIT Bombay—Nitin Seth ( CEO) and Sandip More (CTO), Screen Magic has partnered with some global names in the business of customer management: Salesforce.com, Oracle Cloud—and with one of India's best known business software solution providers --the Chennai-headquartered Zoho.   Zoho's business tools including ZohoCRM and ZohoNotes are very popular in many geographies around the world. In its 20th year in 2016, Zoho which boasts 18 million users world-wide for its productivity and collaboration tools, launched four new or revamped products:
- The new avatar of free-to-use Zoho Writer has transformed its flagship word processor into a minimalistic new product which retains all the usual features—albeit hidden away in a see-when-required desighn.
- The all-new Zoho AppCreator, an on-request web-based software tool that enables users to create mobile apps, without knowing iOS or Android programming languages.
- A new, free, note-taking tool, ZohoNotebook, which offers multiple text, image and video formats within a mobile environment.
Screen Magic has a text-based tool called SMS Magic ( which is available for as little as $ 19 or Rs 1400 approximately, a month) and has created a version of SMS Magic specially for Zoho CRM users.
Last month Zoho hosted a launch event in Chennai for an upgrade to its CRM suite as well as a developers' platform. Screen Magic was on hand to demonstrate how smoothly the two companies had morphed their products to work together in a client site. Currently Screen Magic is in the process of integrating SMS-Magic with other products like Zoho Support and Zoho Recruit.
The proposition to businesses is stark and simple: You will reach more customers with a text than you could with a call or an email. SMS's response rates ensures that more people will read your message than with any other communication method. You can connect strongly with your target audience and with 2 way communication through SMS, you can start and keep conversations going with your customers.
With these two innovative Indian companies—in Pune and Chennai—joining hands, CRM is being transformed into a potent tool where communication is the astra—and SMS the agni astra of business networking.  
SMS: a quarter-century of lean communications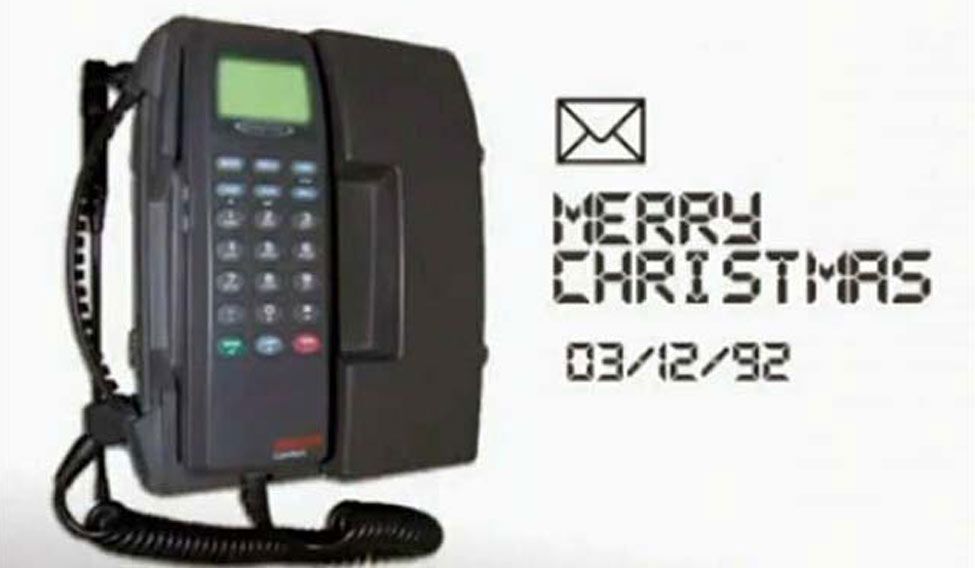 Receiving the world's first text message
 As a technology, Short Messaging Service or SMS is almost 25 years old. The first SMS message was sent on December 3 1992, over a GSM  network of the British telecom company, Vodafone.
It went from a personal computer, by Neil Papworth a 22 year old testing engineer at Sema Group (now Mavenir Systems) to Richard Jarvis of Vodafone, who was using the bulky handset of those times.
The message read: "Merry Christmas."
The 'short' part, then as now,  refers to the maximum size of text messages—160 characters. However, today, longer messages are not truncated. They will be sent, but are charged pro rata in multiples of 160 characters.