Prisma is the new camera app that transforms your photos into artworks, literally. The app uses a combination of neural networks and artificial intelligence to give your photos nothing less than Picasso's brush strokes and Van Gogh's imagination.
Unlike other popular photo apps, Prisma goes beyond basic filters and overlays to explore different layers of the image and recreate it from scratch. The result is a surprisingly realistic digital painting.
With a minimalist interface, Prisma is extremely easy to use. Just like Instagram, you can either take photos through the app or choose one from your camera roll. After you crop the photo as per the app's specifications, you can choose one of the 33 filters based on famous art styles. The options range from impression to gothic to filters modelled on iconic paintings such as The Scream. The app developers are expected to release more filters in the coming weeks. After the app adds the filter, you can adjust the intensity of the look before saving the image or posting it on Instagram and Facebook.
Prisma was first released in June, but became highly popular over the last week after it took social media by storm. Let us take a quick look at the app that is turning our social media walls and timelines into a digital art gallery.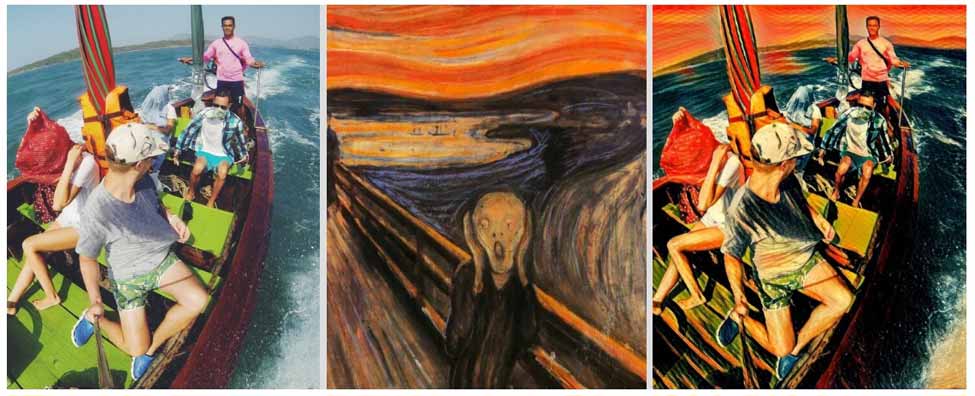 Prisma can transform your photos into artworks modelled on iconic paintings such as The Scream | Prisma.AI
1. No Android version yet
Android users will have to wait some more before Prisma's Android version hits the market. As of now, Prisma is only available on iOS. Although the app developers announced an Android version on Prisma.AI's Facebook page on June 24, nothing has come out of the app factory so far. Interestingly, Prisma touched the one million mark for daily users on July 14 and the numbers are expected to skyrocket once it is made available on Android devices.
2. Occasional server-down errors
On June 22, the company, on its Facebook page, claimed that it 'became the most downloaded app in 10 countries within 9 days'. Prisma's massive success could be one of the reasons for occasional server-down errors. It seems the company had to double its server capacity to handle the load.
3. Might expand to video
According to global media reports, Prisma is working on expanding the technology to video, which means we may soon have videos that may look like paintings with moving subjects. Prisma co-founder Alexey Moiseenkov had published a 360-degree image on Facebook, which could be how Prisma video filters would look in the future.
4. Some basic camera functions are missing
Although Prisma gives you an option to click photos, it does not have some standard camera functions such as HDR and self-timer. The best way is to take a photo and then open it in Prisma to add filters.
5. You can avoid watermarks
The branding on your instant artwork can be removed by slightly tweaking the app's settings. The settings page has an option called Enable Watermarks, which can be easily deactivated.