IDC confirms what we always suspected: when it comes to wearable technology, Fitness Rules.
In separate reports last month, analysts IDC reported on the trends in the wearables industry during the second quarter ( April-June) of 2016—worldwide and in India. Read together, the two studies throw light on some interesting trends. They show how Indians are at the same time, very similar and very different from the rest of the world.
The growth of the market for wearables in India is among the fastest in the world—almost 42 percent, compared to a worldwide rate of 26.1 percent during the same April- June period.
Indians mirror the global preference for health-related devices like fitness trackers over other wearables like smart watches or safety bands. But they also confirm their reputation as canny customers: they shun costly products and overwhelmingly go for health bands costing Rs 3500 or less.
Says Raj Nimesh, Senior Market Analyst, Client Devices, IDC "Most of the low end devices suffice the basic requirement that consumers look for at this stage, largely for first experience and gifting purpose. As the market evolves and consumers demand advanced features, a shift to higher price bands is expected." Since online sellers offer the best deals, they account for 80 percent of Indian business in wearables.
In one respect Indians buck the global trend: They go for local brands rather than big international brands: the number one position in India with 16.1 percent market share is the Indian health wearable Goqii .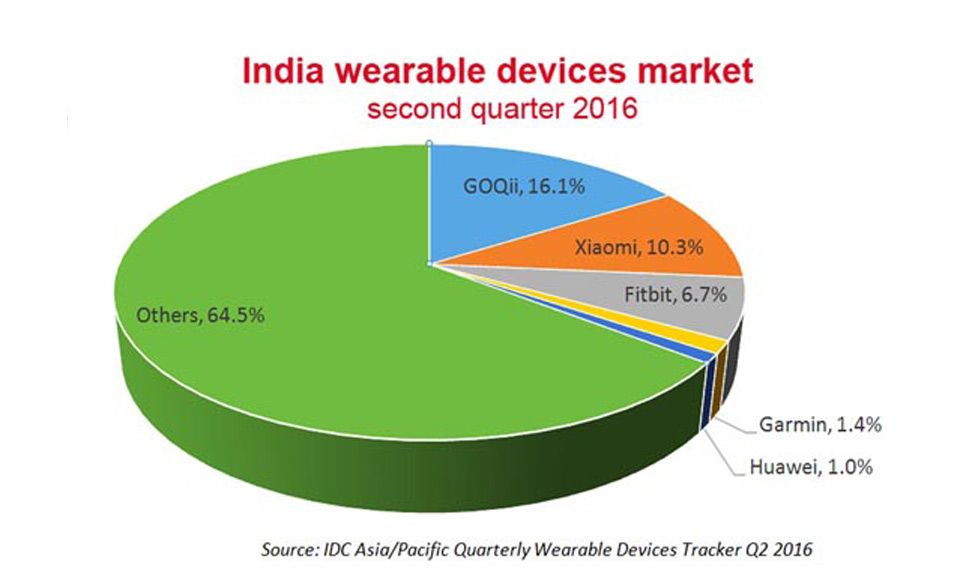 The Chinese company Xiaomi holds the second position with 10.3 percent share in India, followed by Fitbit the global number one which managed 6.7 percent. Other brands which sell in India are Garmin (1.4 percent) and Huawei (1 percent). All these brands put together account for only 35.5 percent or just over a third of all wearables sold in India. The other 2/3rd of the sales are accounted for by unorganised brands. Clearly the majority of Indians care little for brand names if they can get a similar function from an unbranded product or one from a little known name. Many Indians are not happy with some features of health bands, finds IDC—poor battery life, low accuracy and lack of 'killer' features.
In its international study, IDC finds that while basic wearables like health bands grew briskly to account for nearly 83% of all sales, so called 'smart' wearables are actually in decline.
Fitbit is the global champion accounting for 25.4 percent of all sales in the April- June 2016 period. It is followed by Xiaomi with 14 percent. The premium-branded Apple comes third with 7 percent.
The future of smart wearables is very much dependent on price. If, as expected, smartwatches are available at a much lower price point towards the end of year, that segment of wearables could see some growth. But right now buyers are saying, health is the way to wealth—and that's where we're going to put our money.
The Top Indian wearable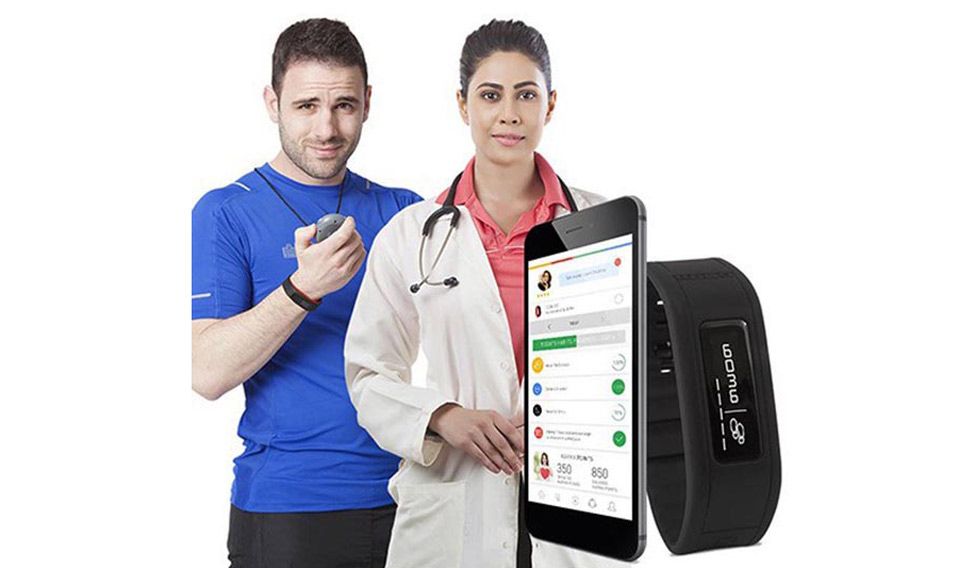 The recently launched second version of GOQII fitness tracker comes added with health care facilities like doctor consultation, diagnostic services, and a health locker to store medical records. GOQII has tied up with Max Healthcare and Thyrocare for their consultation and diagnostic services. The fitness tracker offers doctor consultation for general medical and lifestyle related issues through an app-based service over chat and voice call. For diagnostic services one needs to book an appointment via app. After diagnosis, the reports would be stored in the health locker, which can be referred by your fitness coach and doctor. The doctors and your personal coach collaboratively help you achieve your fitness goals by giving health and lifestyle based advice. The GOQII health band has a rubber strap and a removable OLED display, which tells you the time, number of steps taken, distance, and calories burnt with a single tap on its head.
The top global wearable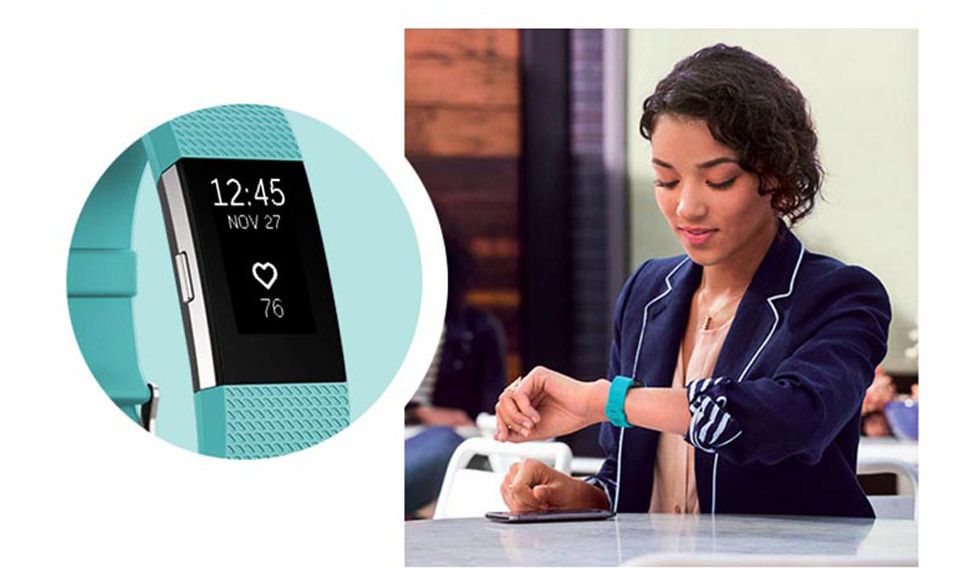 Fitbit is the worldwide leader in health tracking bands. The company has just launched the new edition of its Charge health band. Charge 2 is four times larger than the first version. A single button is provided to cycle through all menu options. like number of steps, heat rate, stopwatch mode etc. A new introduction is Cardio Fitness—using information like age, gender, weight and heart-rate to give you a cardio score. Another is a feature called Relax that helps you do a short breathing. Charge 2 was launched internationally at $149 and but India pricing is not yet available.