Government has been mouthing platitudes about environment friendly transportation for some years now -- but has been spurred to action only when the courts mandated fossil fuel-free public transportation in places like Delhi. It has offered lay consumers hardly any incentive to go green. But finally it has put its money where its mouth is and created a Rs 800 crore corpus to fund FAME India -- Faster Adoption and Manufacturing of Hybrid and Electric vehicles in India. Once manufacturers qualify, they will be offered incentives of up to Rs 29,000 for a bike and Rs 1.38 lakh for a car.
This seems to be spurring Indian innovation in electric bicycles and scooters and 2017 is likely to see consumers faced with multiple e-bike options.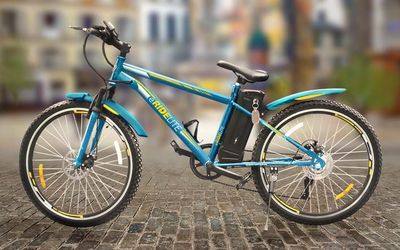 Most recently in December 2016, the crowdfunding platform FuelADream unveiled a next generation electric bike e-RideLite to the Mumbai media. The pre-order prices for the 2 models range from Rs 23,900 to Rs 35,900, which is 40% lower than their eventual market price. It uses removable Lithium ion batteries that can also be charged while pedalling. The eRideLite50 has 6 gears and a range of 50 Kms while the eRideLite 90 has a range of 90 KMs on a single charge. e-RideLite is 91% funded as this report is written and we can expect supplies to start in a few months
Volta motors is a Chennai-based start-up focused on electric vehicle manufacturing for the Indian and global industry. They have designed and developed India's first cross-over electric bike which is something between a bicycle and a moped. Called Volta ZAP, it offers a 60 km range for a single charge without pedaling, with an operating cost of around 7 paise per kilometre. Top speed is r 25 KMPH. The battery of Volta Zap weighs just 3 kgs, among the lightest battery for an e-bike. A purpose-built box frame, first of its kind in India, allows you to quickly insert and remove the battery comfortably . This allows you to charge one battery while using another.
The Pedal assist feature is geared and gives 3 full wheels of rotation for every pedal rotation. With the battery off, one can pedal the Zap as one would any geared bicycle. The Zap comes with a digital display on the handlebar, LED lights and a mobile app. No driving licence or registration is required.
In August last year, Lohia Auto Industries, one of the leading electric bike manufacturers in India launched the ecofriendly e-bike, Omastar. It is offered at a typical price of Rs 40,850 (this is the final cost to customer, Delhi). It has a maximum speed of 25 KMPH, a range of 60 Kms, a 250 watt- 48 volt motor with a 20 AH battery and can carry 2 persons. Omastar is available in red, white, black and grey.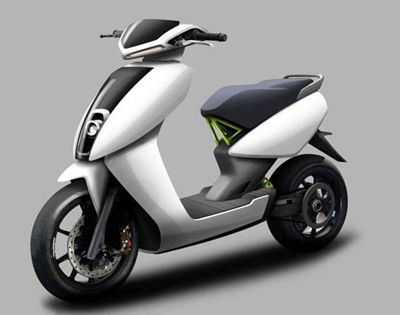 In early 2016, a premium e-scooter was previewed in Bangalore: the Ather S340 ( S for the Scooter, 3 for the 3KWh motor and 40 for the 40 Amp battery). It could achieve 72 KMPH with a 60 KM range on full battery. It sported a dashboard with 7 inch touch screen that integrates with cloud-based data through a SIM card to enable constant data transfer and updates. The rider can access on-board navigation and switch between two modes - Sports and Economy. The company was started by IIT Madras grads, Tarun Mehta and Swapnil Jain. No price has been mentioned but it will likely cost than Rs 1 lakh when available this year.
Many e-scooters are already available at prices between Rs 25,000 and Rs 60,000 from makers like Hero, Lohia, Avon, Indus, Palatino etc. When you check at the web portal BikeDekho.com, you will find 25+ models listed. It seems 2017 is the year to go green on your wheels!

First indoor/outdoor e-bike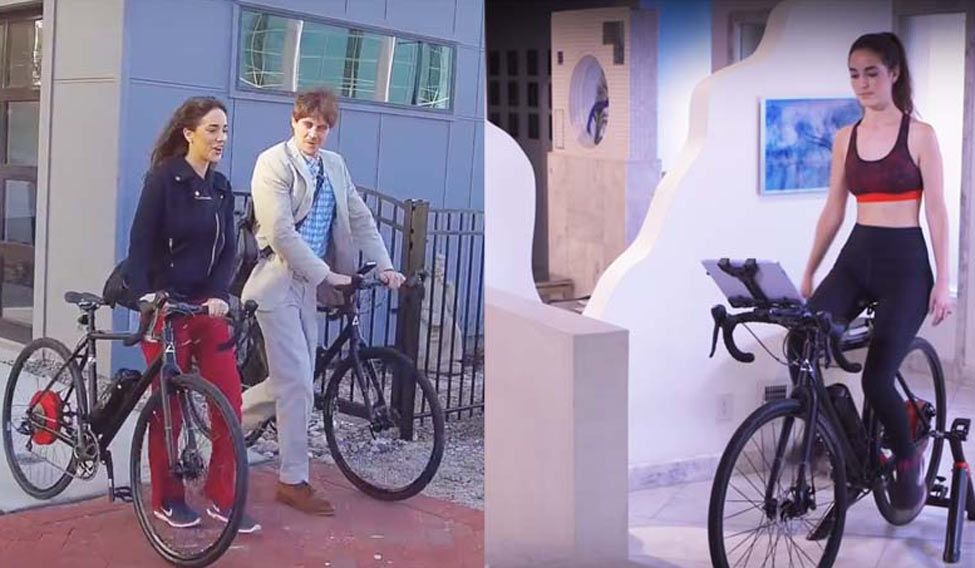 The just concluded CES show in LasVegas saw the launch of the world's first ever indoor/outdoor bike conversion kit that transforms any bike into a smart outdoor hybrid eBike and an also into an interactive indoor power trainer.. The Falcon eDrive delivers speeds of up to 45 KMPH and a range of 160 kms with lightweight lithium batteries mounted to the frame.
It has three components: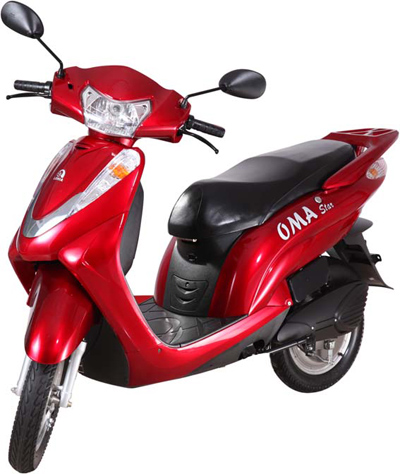 · An electric wheel: It is an entirely built electric wheel with rim, spokes, tube, tire and disc brake. Ready to drop into your frame.
· A Lithium battery: 400Wh Lithium battery with Panasonic cells. Ready to mount to your favorite bike. It includes a charger.
· A bike trainer: Designed for highest stability to accommodate Falco eDrive and guarantee endless riding.
It is priced at $1149 (wheel, battery, trainer bundle), and is also available as a complete bicycle (rAoad bike geometry), the eCiti, for those who'd rather get a dedicated electric bicycle, at a cost of $1995. Deliveries from mid 2017.
Falcon eDrive is the brain child of PIO Rakesh Dhawan who founded the company in 2011 in Dulles, Virginia (US) after a decade promoting e-bike technology.