Finals of Taiwan-sponsored Gaming tourney staged in Mumbai
India's biggest DOTA 2 games—the "Taiwan Excellence Gaming Cup"—culminated in Mumbai last week with a grand finale that saw 12 regional finalists battle it out with mouse and game controller, for the top prize of Rs 2 lakhs.
Dota 2 is a free-to-play multiplayer online battle arena (MOBA) video game developed and published by Valve Corporation for Microsoft Windows, OS X, and Linux. It has seen huge popularity in India.
The finals staged in the atrium of the Infinity Mall in the Mumbai suburb of Malad (West), saw the team, "Invisible Wings" take the number one slot. Darshan Bata, captain of the winning team said, "We are elated to have won in a gaming tournament as big as the Taiwan Excellence Gaming Cup. The prize money too is good and it is a great motivation for people like us to pursue our passion in gaming. The entire set up of the event was amazing."
The second spot with Rs 80,000 went to Beyond Infinity, while StanDin took third place and Rs 40,000. Many others went back with gaming equipment as consolation prizes.
The games which saw regional events in Bangalore, Chennai, Hyderabad, Delhi and Kolkata as well Mumbai is a part of the 2016 Taiwan Excellence Campaign in India organised by Taiwan's Bureau of Foreign Trade (BOFT).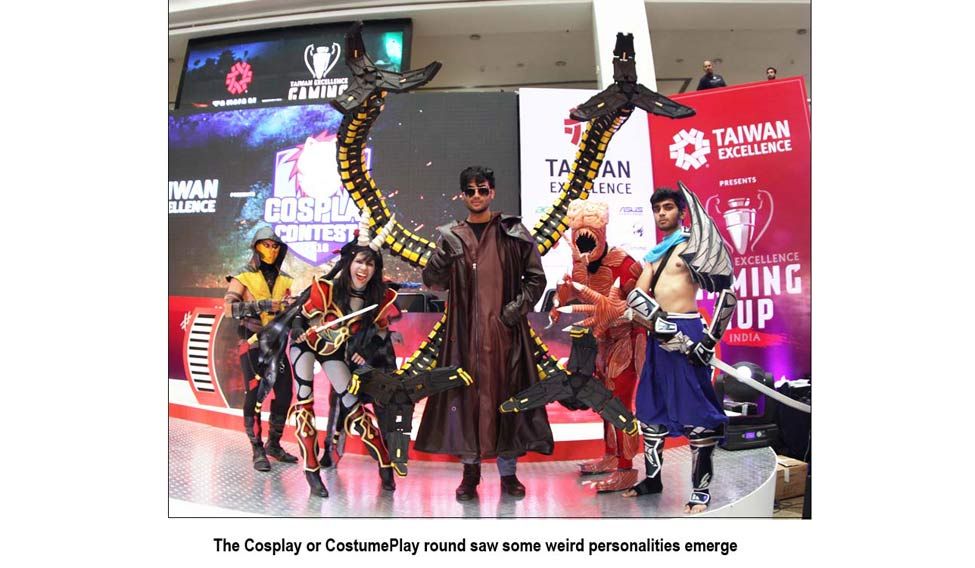 Some 378 teams took part with 92 teams from Kolkata alone.
To add some colour this year, the Gaming Cup encouraged Cosplay or Costume Play, where participants wear costumes and fashion accessories to represent a specific character from a game or animation. Six Cosplay finalists from the regional events were invited to Mumbai and set the Infinity Mall ablaze with their eye-popping costumes.
All the top players in the global gaming ecosystem were present to support the tournament. They included Adata, Optoma, INWIN, D-Link, MSI, Transcend, Gigabyte, ASUS, Acer, Genius, Zyxel and Thermaltake.
We carried an earlier report here