An Indian Artificial Intelligence startup with an umbilical in the US, has created a platform that is aimed at helping researchers create intelligent applications using neural systems.
The startup is Arya.ai the brainchild of two IIT Mumbai alums Vinay Kumar Sankararapu, 25, and Deekshith Marla, 26. The platform is called Braid, an Open Source environment that they hope will accelerate the development of Deep Neural Networks. ( Neural networks are electronic networks closely modelled to mimic how the human brain thinks).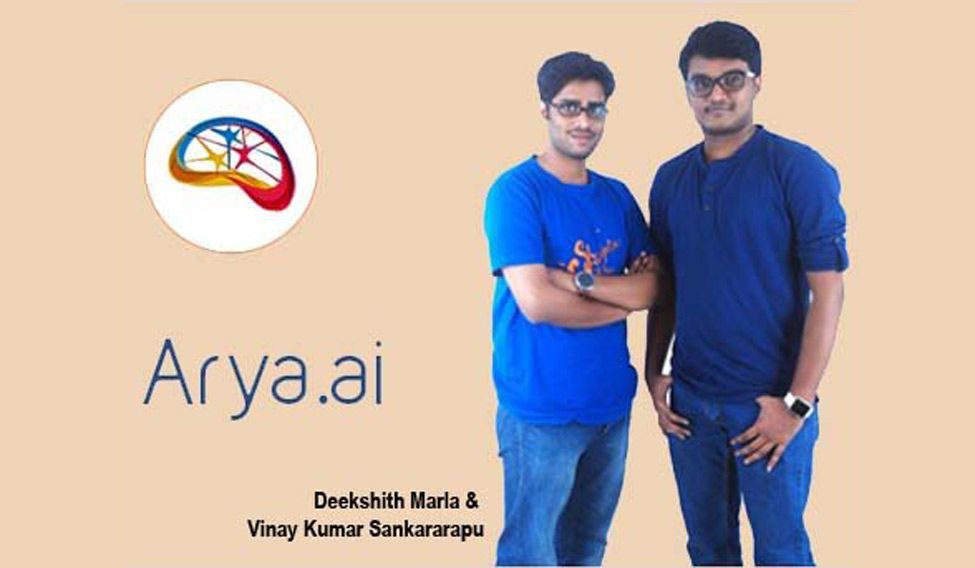 Technology companies and start-ups worldwide are racing to create products that use Artificial Intelligence in neural networks. Arya.ai hopes to speed up this process.
Braid claims the advantage of being flexible, customisable, and modular. It is simple and scalable for use with large networks. 
Vinay illustrates: "For AI to understand, say, medical radiology reports, a neural network with millions of neurons would be needed to learn the task. Currently, developing applications on these frameworks needs substantial resource investments in terms of specialized skills and long cycle times. Now, with Braid, it is easy to start development immediately and deploy the tool."
With Braid, developers can not only customize but also add to existing neural layers while maintaining the simplicity of code
"Open sourcing key tools in AI, will help discover newer, interesting and more impactful use cases and applications for AI that we may not have even thought of," adds Vinay 
Braid is available for download at http://braidnn.org/