From portable medical devices to mobile applications, the Smart Tech Healthcare 2016 Summit had some cool technology innovations lined-up
The Smart Tech Healthcare 2016 Summit wrapped up last week in Bangalore by showcasing innovative solutions in HIT (Healthcare Information Technology) by many Indian firms, especially start-ups. They ranged from web-based as well as mobile based healthcare technology solutions, wearable, portable patient monitoring devices, hospital and patient management system, etc. Here are a few of the more useful solutions
Virtual ICU: NASAN Medical Electronics, a Pune-based healthcare equipments manufacturer showed how a virtual ICU can help save lives in remote parts where there is lack of facility. The company has manufactured handy and portable equipment to create a virtual ICU anywhere. It includes a 12 channel ECG machine, a defibrillator, pacemaker, patient monitor, and printer. These machines come with Wi-Fi connectivity and the medical records can be remotely accessed by doctors via a 7-inch tablet. The doctor can also send his diagnosis and prescribe medicines in real-time.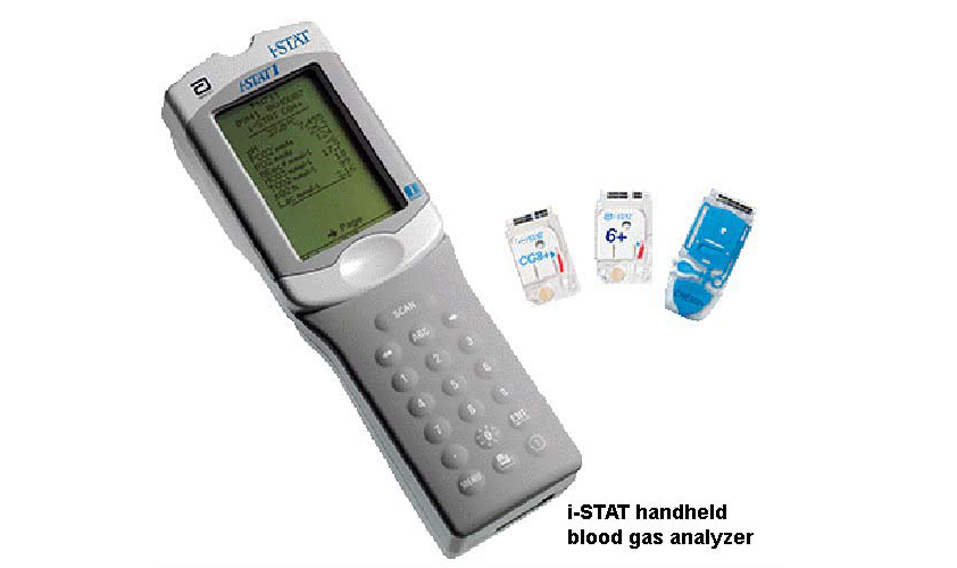 Handheld Diagnosis: Kolhapur-headquartered Manorama Infosolutions showcased the Abbott i-STAT, a handheld blood gas analyzer. This is a portable diagnostic testing device that can give real-time lab quality results by analyzing the patient's blood. It comes with a single use test cartridge that can be used to run various kinds of tests in one go. The analyzer can also wirelessly send the tests results to a doctor for diagnosis. It can also store the information directly into the patient's EMR (electronic medical record). With this device, patients can get blood test reports in real time, without going to a lab and waiting long for the results.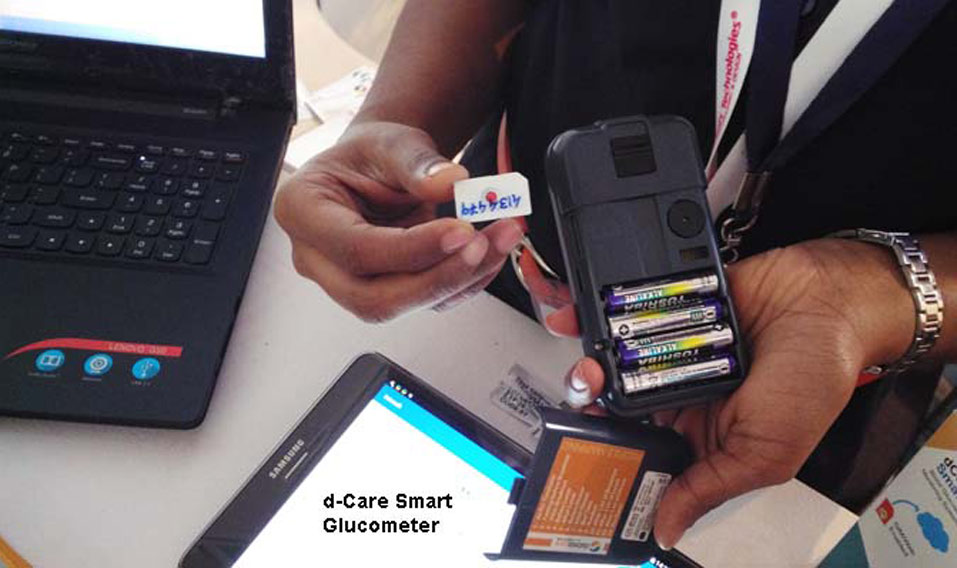 24/7 sugar check: A diabetes patient would surely know the importance of regularly check-up of sugar levels, in order to keep it under control. Diabetacare, a UK-based healthcare provider showcased M2M (Mobile to Mobile) solutions for diabetes management. It includes dCare Smart , a GSM enabled smart glucometer and blood pressure machine that is powered by a Vodefone SIM-card. The machine record's a person blood sugar level immediately and automatically stores it in their EMR system, DxNET. Doctors can check and consult patients in real-time and provide information on measures to keep the sugar under control. The company has also developed mobile apps for doctors as well as patients, which includes InTouch, DiabetaApp, Snap a Meal App. These are available on both, Android and iOS platforms.
Digital Clinic: A mobile app development company,Udipi-headquartered Robosoft Technologies has developed a set of mobile applications that cater to end-to-end needs of medical services. It includes a doctor's app, nurse's app, patient app, appointment and EMR app, pharmacy app, etc. According to the company, this comprehensive set of mobile application would help in getting a holistic approach towards treatment and avoid duplication, as every individual involved will be kept informed. All these apps are enterprise based. They also have a web-based HIS (Hospital Information System) for medium to large healthcare enterprises.