Delhi-based GoBolt's Web-based logistic solution harnesses vehicle sensors and GPS to provide customers real-time tracking of their shipments.
The uncertainties associated with goods transportation by road in India are the stuff of legend. Yet express transportation is seen globally as a $ 5 billion market in India, which is growing rapidly at over 16 percent every year. Almost two-thirds of goods trucking is done by the unorganized sector. Most of the business ( 70 %) is business to business commercial transportation. Some 20 per centis business to consumer—ike when online sellers send you the goods you ordered. And only 10 % is customer to customer—when individuals transport their household goods—when they go on transfer from one job to another or shift homes.
A Delhi-based logistics company, GoBolt, has launched a service where those in need of goods transportation services, can save time and money by working with a single agency whose service is web based and automated— with sensors in every truck to monitor its health, GPS navigation that let's you track your consignment in real time and strategically located warehouses to help consolidate loads. Route Optimization is achieved through analytics engine incorporating traffic conditions. All documentation is electronic—E-PODs ( Proof of Delivery) , Auto-State Transit Pass & Entry Permit, Compliance Documents...
Algorithms have been used to optimize load-ability and en-route load consolidation. Routes and rest zones are planned to prevent driver fatigue and border waiting time. Consignments are digitally locked and containered.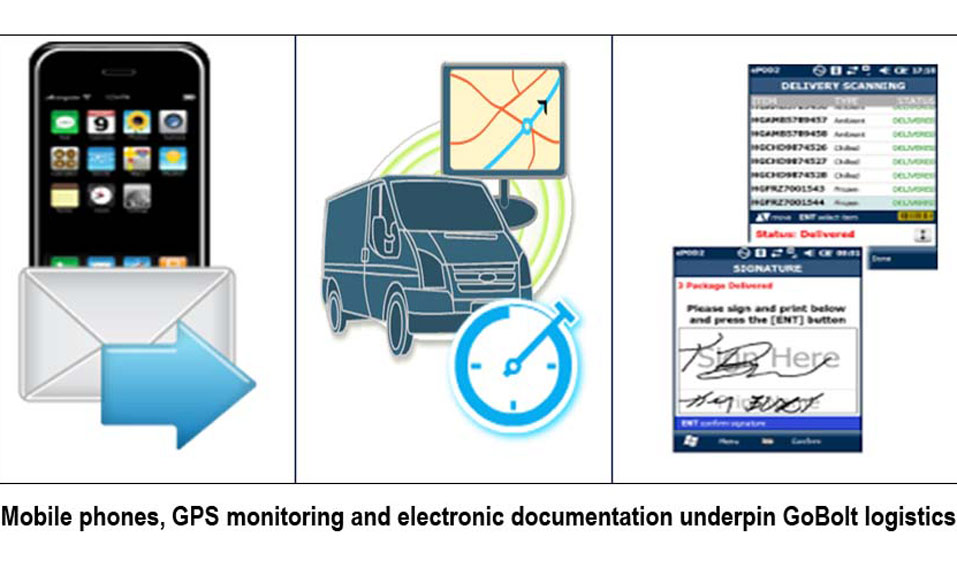 GoBolt has enrolled over 600 trucks and they provide a service across 35 cities in India. The portal seems tailored mainly for commercial clients -- but GoBolt plans to cover al phases of ground transportation once it grows its current model and owns its own fleet.
Meanwhile, the company has brought a smack of professionalism and e-nablement to what was mostly unorganised business for too long.