Gartner's Hype Cycle is a graphical depiction of different technologies and their slow climb to popularity. This year, the analysts have created an India-specific graph
If you win on the swings, you lose on the roundabouts, is a hoary English saying about fickle fortune. Today the technology equivalent of this is cyclical nature of infotech trends, moving slowly from their innovative origins, up the curve till expectations peak—and sometimes sinking into troughs of disappointment, till they finally ( and hopefully) settle down into a plateau of steady productivity.
At any given times, multiple technologies vie for a spot on this graph—and for years, the benchmark to decide who is up and who is down in the dumps has been the Gartner Hype Cycle. However markets evolve in different ways and what happens in the US or in Jaoan, may not be replicated in developing geographies. Which is why Gartner now localises some of its Hype Cycles. It has just unveiled its HypeCycle for the Information & Communication Technology industry in India.
The graph reveals one thing straight away. The more things are different between the mature and emerging economies, the more they are alike: The technology lag that once existed between India and other major technology markets continues to narrow, finds Gartner, with more local vendors are entering both emerging and mature technology segments in India, in areas like Internet of Things (IoT) and Software as a Service (SaaS). In fact India has leapfrogged and from being about 18 months to two years behind global trends at the start of the decade, to being in sync with global trends in many areas.
The Hype Cycle for ICT in India, 2016 (illustration above) identifies 25 key technologies at various stages of maturity that are most relevant for information technology in India. These are technologies that IT leaders in Indian enterprises will ignore at their peril.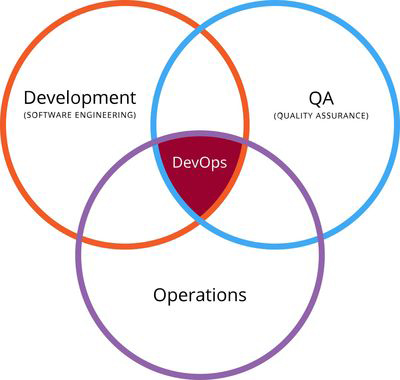 In 2016, one trend that is building up is what is called "DevOps", (a compound of development and operations). This underlines collaboration and communication of software developers and other IT professionals, to automate the process of software delivery. DevOps builds a bridge between the development and operations functions of IT. And this is a trend we will increasingly see.
Another trend on the upswing that is triggering innovation in India is Crowdsourcing. This was a word was coined in 2005—a combo of crowd and outsourcing. It is a process of getting work or funding, usually online, from a crowd of people. And it is a path that cash strapped innovators increasingly adopt with the pitch: You support the development of my innovation and I will share some of the payoff.
The most common form of crowdsourcing in India takes the form of hackathons and many companies organise them very regularly to tap innovation in the young.
This approach can dramatically increase the available human insight that can be applied to a task or challenge. Government organizations will increasingly take advantage of the willingness of citizens to help in areas that reflect their local environments or special interests.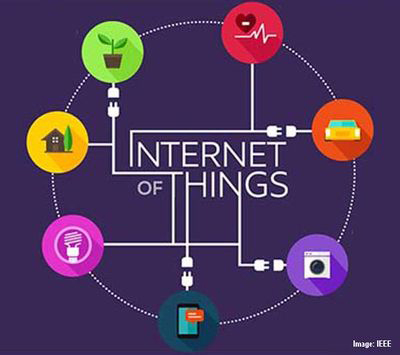 The technology at the peak of expectations today is that much bandied word, Internet of Things which Wikipedia defines like this: "The internet working of physical devices, vehicles, buildings and other items—embedded with electronics, software, sensors, actuators, and network connectivity that enable these objects to collect and exchange data."
A mouthful! But dumbed down, it means putting electronics into everything so that gadgets, devices, alarms, bells, home appliances, can all talk to each other.
IoT can benefit Indian enterprises in multiple ways, but for successful IoT implementation, Indian organizations will first have to understand the business use case for which they want to use IoT, says Garter. Experimenting with pilot projects to understand the implications on people, process, technology and the business is an essential first step for Indian organizations.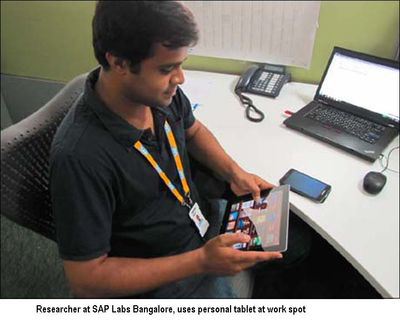 Reading further into the Hype cycle, it looks like the buzz around big data may have been overdone: it is positioned to shortly hit the trough of disillusionment. However one technology that lived up to the hype is BringYourOwnDevice—enterprises encouraging staff to work in office on personal laptops, tablets etc so that they can smoothly transit from working at home or at office or even on the move. Cost conscious Indian employers seem to have embraced this trend with two hands!
Concludes Pankaj Prasad, Principal Research Analyst at Gartner: "The Indian economy is in good shape, and government initiatives such as 'Make in India' and 'Digital India,' are positive measures that are driving investment in India by multinational companies."