The Apple Worldwide Developers Conference (WWDC) went down on June 13, marked by the attendance of 120 kids under the age of 18 who won scholarships from Apple and, in particular, a nine-year-old (Anvitha Vijay) who stood out as the youngest developer to attend the WWDC. As Apple unveiled the latest version of its operating system, the iOS 10, which Tim Cook called the "mother of all releases", it has promised to bring in a truckload of salient features to iPhones and iPads. This will be released by September. July will see a public beta, and a beta version for developers have already been rolled out to be tested.
We were stuck to our screens as the Apple Keynote happened, and here is what we thought were the best new features to come with the iOS 10:
1. Messages will get chattier, and super emoji-fied!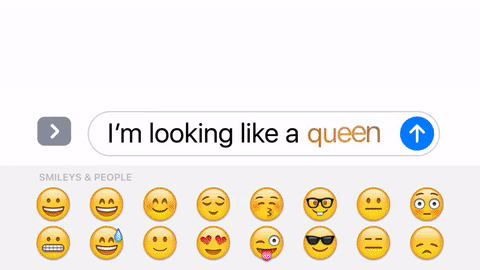 As the Messages app gets a wild facelift with the iOS 10 update, emojis sent will now be three times bigger, and with 'predictive emojis' you can tap on a word and replace it with an emoji. Bubble effects, where were you all this time? This super feature will enable you to send a message bubble according to the tone of the message. Apple will also allow you to write in your own handwriting, message in 'invisible ink' that needs to be swiped to be revealed, slap on effects like fireworks, balloons, confetti, and add stickers—the best things that may have happened to Messages. With rich links, YouTube URLs can now actually play within Messages, and website links appear as site previews. Siri's intelligence will now lend itself to Quick Type, which we feel is amazing, because now you can be totally lazy and have Siri answer questions like "Where are you?" with a map of your location. That's the future of messaging, right there.
2. The camera app will be a shutterbug's boon!
A feature that Apple did not talk about at the WWDC Keynote is every pro photographer's delight—the iOS 10 Camera app now lets you capture photos in RAW image format. You read that right—shoot RAW images on your iPhone. Don't know what it means? For the layperson, a RAW is an image format that does not compress or alter an image compared to a JPEG, and gives a photographer more flexibility during editing. And remember how annoying it was to have your favourite music pause when you opened the Camera app to take a picture in the middle of your morning walk? Yes, that's gone and now you can click away as you jam away. Another neat feature that shows on the Photos app is a new Memories tab which organises your photos based on location and the people in them, and each album shows a pretty little video montage using all the photos and videos in it. The only feature that is missing here is rewinding and going on that holiday to the Bahamas all over again.
3. Apple music will prepare you for the best karaoke battles!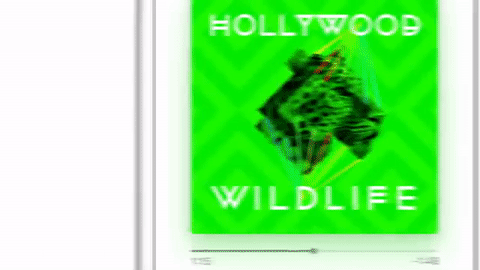 Forget the slicker, cleaner look. Forget the user-friendly interface. Forget the big, bold text. Forget the beautiful white background. Forget the Discovery Mix and the daily curated playlists. Really, forget them all. When Apple announced that they revamped the Music app from the ground up, there was nothing else more exciting than what we had been waiting for all this while—song lyrics! Now with the new iOS 10 update, you can sing along to your favourite songs in your Apple Music library, by swiping up as the music plays. Even as we wonder whether every song in the library will have the new lyrics feature, some serious karaoke plans have already been made.
4. The phone app will do much more than make a call!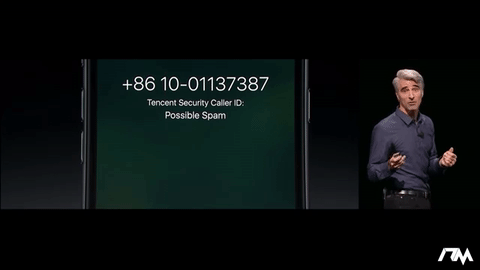 Not forgetting what the iPhone is meant to do at the core of it all, the Phone app, too, gets an update with iOS 10. With its third party integration, you will be able to detect and reject potential spam calls which will take a lot of your headache away. If you hate sitting through voice mail as much as we do, the Voice Mail Transcription is a handy feature that transcribes your voice mail messages. You do not have to even unlock your phone for this one. Apple has also introduced the new VoIP API that will now show your Skype, Facebook and WhatsApp calls as regular iPhone calls, and will even fill your lock screen like a normal call would. We have never been excited about using a phone as an actual phone until now!
5. These apps will not bug you anymore!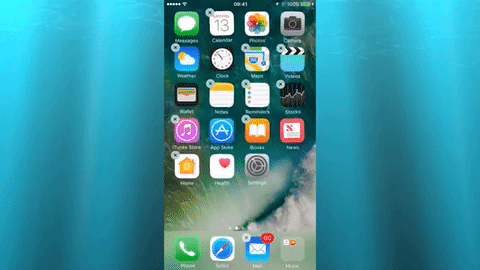 Hallellujah! Now allow us to explain. Those default apps on your screen that take up storage space, but you cannot delete them whatsoever? We're looking at you, Stocks, Wallet, Compass, Tips, and a whole bunch of built-in apps that has always remained in a folder called 'junk' in your phone. The iOS 10 update comes with the power to delete these apps that does nothing but eat your brains. This one was also not mentioned at the WWDC, but Apple does have a support page dedicated to removing built-in apps. Of course, since you can delete, they are made available within the App Store for you to also re-download them whenever you need them (which is like, never).

Some features that came close in our love list:
● A redesigned iPhone lock screen with the notifications no longer darkening the wallpaper ● Raise-to-wake feature that activates your phone when you pick it up ● 3D Touch lets you interact with the notifications without really leaving the lock screen ● Swift Playgrounds, a free iPad app for kids and coding enthusiasts who would want to try a hand at coding in Swift