Telangana government wants to increase the number of Assembly seats in the state from the existing 119 to 153. Telangana Chief Secretary Rajiv Sharma has written a letter to Union Home Secretary Rajiv Mehrishi to this effect.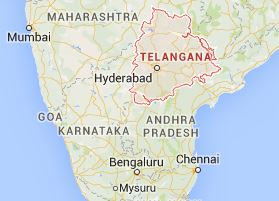 Image source: Google map
The unwieldy size of the constituencies is considered to be the main reason behind the state government's move. Also, political parties in the state can have more number of MLAs.
The main reason is because of the size of the constituency which is unwieldy and second is that the political parties can have more number of MLAs from their respective parties.
The letter said, "As the new State of Telangana came into existence on June 2, 2014, and in order to strengthen the Democratic Institutions and to provide Social Justice to the people of Telangana, the Government of India may initiate action to place the matter before the Election Commission of India for increase of seats in Legislative Assembly of Telangana State from 119 to 153 as envisaged in the AP Re-Organisation Act, 2014 as expeditiously as possible."
There is apparently a provision for the delimitation of constituencies under section 26 of the AP Reorganisation Act, 2014.
It has been made clear there that the number of seats in the Legislative Assembly of the successor States of Andhra Pradesh and Telangana shall be increased from 175 and 119 to 225 and 153, respectively.