In what could be a big favour for over 10 lakh students appearing for the Group-II examination, the Telangana Government on Wednesday signed a Memorandum of Understanding (MoU) with the Indian Space Research Organisation (ISRO) to improve services of Mana TV, a state-run education channel.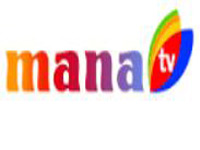 Run by the Society for Telangana State Network (SoFTNET), Mana TV will launch digital classes in 6,000 schools beginning October 14, according to Information Technology Minister K.T. Rama Rao.
"We will ensure that Mana TV reaches all the 90 lakh houses in the state through dish and cable links. Along with coaching for TSPSC examinations, digital classes will be streamed to 6,000 schools with the help of the ISRO," Rao said.
Using the bandwidth to be provided by the space agency, the channel will air coaching programmes for students appearing for various competitive examinations including the TSPSC examinations and entrance tests for admission into engineering, medicine and agriculture courses.
Under the new agreement, ISRO will allot 17 MHz bandwidth on GSAT-8 for the channel. In phases, the bandwidth will be used to telecast programmes for farmers, schools, women and the municipal administration. From October 1, about 10 lakh students appearing for the Group-II examination will be able to watch lectures by top experts.
Mana TV was started in 2006 to provide programmes on distance education, telemedicine and agriculture. The channel will now be able to provide better content now using the  satellite technology.
The TSPSC coaching programmes will be helpful to over eight lakh candidates. The classes will be conducted by specialists on 12 subjects.
The state government is also planning to enter into another agreement with ISRO for use of satellite facilities for urban flood management.