Chairman of Karnataka Legislative Council D.H. Shankaramurthy (76) is likely to succeed Tamil Nadu Governor K. Rosaiah whose term ends on August 31.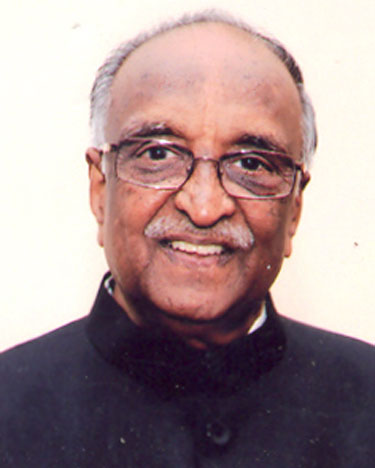 Chairman of Karnataka Legislative Council D.H. Shankaramurthy
According to sources, the BJP central leadership held discussions with Shankaramurthy, a senior party leader from Shivamogga, and the announcement in this regard is likely to be made within the next three days. It remains to be seen if this appointment will be able to make the two neighbouring states, who are at war over Cauvery water, warm up to each other.
Shankaramurthy, who has been associated with the RSS since 1966, joined Jan Sangh and faced two electoral defeats before getting elected to the Upper House from the South West Graduate Constituency in 1988, and he has held the seat since then. He became the Council Chairman in 2010 and his term ends in 2018.
A science graduate, Shankaramurthy has been actively involved in politics since his college days. He was arrested and detained in Tihar Jail for participating in 'Bangla Satyagraha'. He was locked up in Belagavi Jail for 19 months during the Emergency.
Reputed for his honesty and integrity, he served as the higher education minister in the BJP-JD(S) coalition government in 2006. He surprised everyone when he sanctioned 184 degree colleges in the state in a single stroke. His contribution to the creation of 'Karnataka Vision 2020' document as the deputy chairman of State Planning Board is believed to have set a new benchmark for the state's development.
Shankaramurthy was the person behind erecting the statue of Mahatma Gandhi in a meditating posture (the tallest such statue in the world) between the Vidhana Soudha and Vikasa Soudha buildings. A similar statue is found between the two houses of Parliament. He was also instrumental in introducing the 'suit culture' inside the Council to bring in decorum and uniformity.
With the ruling Congress gaining strength in the Upper House, speculations are rife over the Congress joining hands with the JD(S) to dislodge him from the chairman's post. The new posting for Shankaramurthy was long due as the discussions started last November.
Shankaramurthy is married to D.S. Sathyavati and the couple have two sons. His younger son Arun is presently the president of Shimoga district BJP Yuva Morcha.