A major earthquake measuring 6.8 on the Richter Scale rocked north India on Sunday afternoon with strong tremors felt in several states including Delhi.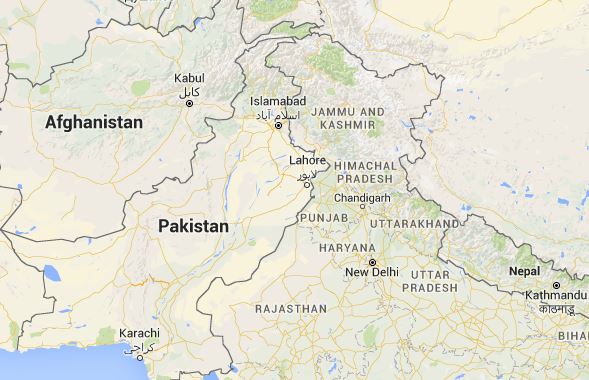 Image source: Google map
USGS reported that the epicenter of the quake is 282 km north east of Kabul in Afghanistan. The Dawn online quoted Pakistan Meteorological Department as saying that the epicentre is the Hindu Kush region. Tremors were felt in Lahore, Islamabad, Rawalpindi, Peshawar, Swat Valley, Chitral, and Pakistan-admiistered Kashmir. No casualties has been reported yet.
In India, the quake was felt in Srinagar and elsewhere in Jammu and Kashmir besides Punjab, Haryana, Chandigarh, Rajasthan and Uttar Pradesh. Delhi metro has suspended its services as a precautionary measure. Sources said the tremors were lasted about 1.5 minutes.