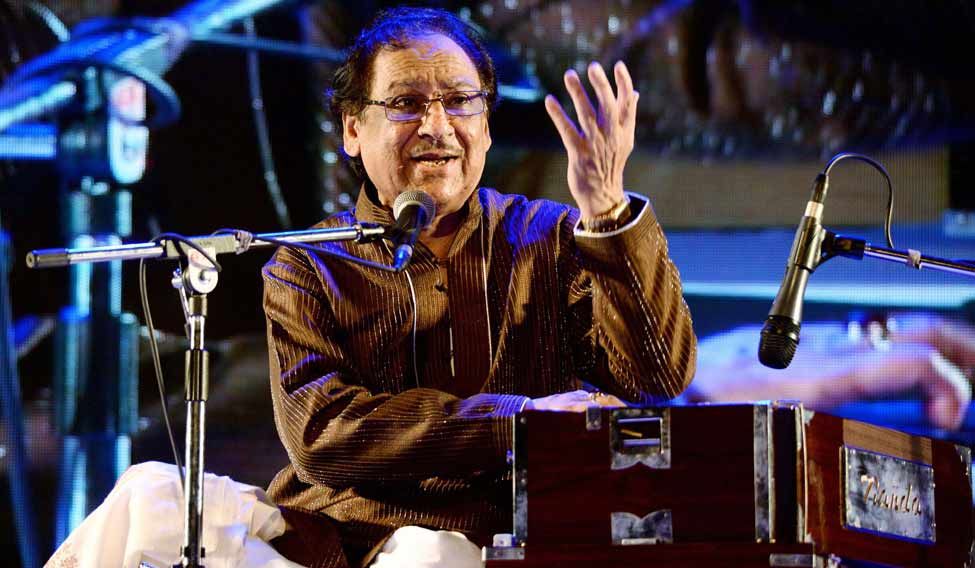 (File) Ghulam Ali performing in Thiruvananthapuram | PTI
Shiv Sena played spoilsport yet again, with organisers cancelling a Ghulam Ali concert in Mumbai, following threats from the right-wing group.
The Pakistani ghazal maestro was expected to be in the city on January 29 for the music launch of the film Ghar Wapsi. The singer had lent his voice to a patriotic song in the film.
The film's director-producer Suhaib Ilyasi, who invited Ali to the function, alleged that the Shiv Sena had told the venue owner to cancel the event.
Ghulam Ali's concerts in Mumbai and Pune, which were scheduled for October 9 and 10, were scrapped after protests by the Sena workers.
The party maintains that it would not allow any form of cultural or sporting events participated by Pakistani artistes or sportspersons in India until the neighbouring country stopped cross-border terrorism.
The singer, however, had recently performed in Kolkata, Thiruvananthapuram and Kozhikode.