Riyad Mathew, director of the Malayala Manorama, and Viveck Goenka, chairman and managing director of the Indian Express, were unanimously elected chairman and vice-chairman respectively of the Press Trust of India.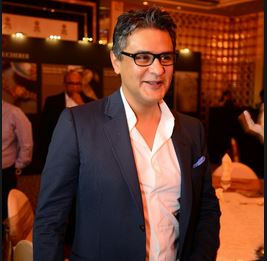 Riyad Mathew
Riyad, who is the senior assistant editor and a member of the Manorama management, succeeds Hormusji N. Cama, director of the Bombay Samachar. Goenka succeeds Riyad as vice-chairman.
The election took place at a meeting of the board of directors following the company's 68th Annual General Meeting (AGM) in New Delhi.
Riyad (39) had done his Masters in Journalism from the University of Maryland and worked for The Washington Post, The Washington Times, Capital News Service and the Associated Press (AP).
Now based in Kochi, he looks after The Week, one of India's leading news magazines. He has been serving as a director on the board of the PTI since 2009.
Goenka, an engineer by qualification and a newspaper publisher by profession, is the chairman and managing director of the Indian Express, one of the most widespread newspaper publishing groups in India.
Currently he is a director in the Indian Newspaper Society (INS) besides being a member of the Advertising Association, India Chapter. He was one of the youngest presidents of the INS. Goenka has also served as a council member of the Audit Bureau of Circulation (ABC).
Besides Riyad, Goenka and Cama, members of the board are K.N. Shanth Kumar (Deccan Herald), Vineet Jain (Times of India), Mahendra Mohan Gupta (Dainik Jagran), Aveek Kumar Sarkar (Anand Bazar Patrika), N. Ravi (The Hindu) M.P. Veerendra Kumar (Mathrubhumi), Vijay Kumar Chopra (The Hind Samachar Ltd), R. Lakshmipathy (Dinamalar), Rajiv Verma (Hindustan Times) and independent directors Justice R.C. Lahoti, Prof. Deepak Nayyar and Jimmy F. Pochkhanawalla and Shyam Saran.