Days after women devotees were allowed to enter the inner sanctum of the Shani Shingnapur temple in Maharashtra, a Hindu seer sparked off a storm by saying that women entering the temple will increase rape.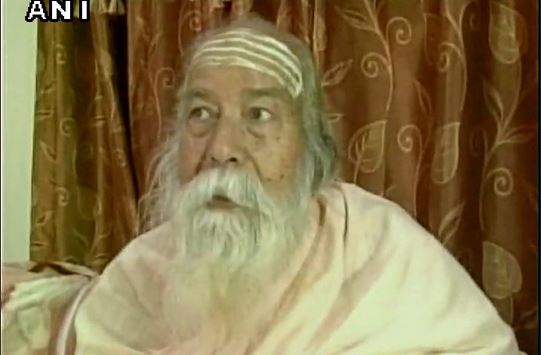 Shankaracharya Swami Swaroopanand | Twitter/ANI_news
"Shani is a planet of sins. Worshipping him will lead to a rise in crime against women," said Dwaraka-Sharda Peeth Shankaracharya Swami Swaroopanand Saraswati.
"Women entered Shani temple's inner sanctum. The women are worshipping Shani in the temple. By doing so, Shani's eyes would fall on women and this would result in increase of rape incidents," Swaroopanand Saraswati was quoted as saying by the ANI.
Swaroopanand Saraswati also said the shocking Kerala temple tragedy occurred due to women forcibly entering the Shani temple. At least 112 people were killed and 327 severely injured fire tragedy at the Puttingal Devi temple in Kollam district on Sunday.
The Shani temple trust had decided to allow both men and women inside the sanctum, lifting a 400-year-old tradition. This came after Bombay High Court ruled that entering places of worship is fundamental right of women and that the government is duty-bound to protect their right.
Drought due to Sai Baba worship
The 94-year-old seer has also found reason for the unprecedented drought in Maharashtra. He said worshiping the "unworthy" Shirdi Sai Baba by his followers is responsible for the drought. "Calamity strikes where those unworthy of worship are worshipped," he said during a visit to Haridwar.
The seer had earlier also expressed his disapproval of worshiping Sai Baba.