Jaitley sends a political message by holding GST, defence meets in J&K
by R Prasannan
Kashmir may be in the throes of an insurgency and civil unrest, but for a couple of days, it was the security and finance capital of India. Arun Jaitley, who wears the twin hats of defence minister and finance minister, brought virtually the entire top echelons of both ministries to Srinagar.
As finance minister he presided over the GST Council meeting which finalised the rates of taxes that will come into effect from next month; as defence minister he reviewed the situation both on the line of control and in the valley.
Jaitley's idea was also to tell the world and Pakistan that Kashmir is as much part of the federal polity of India as any other state. But that message was bluntly spelt out by Kashmir's finance minister Haseeb Drabu who described the GST Council as "India's first federal institution."
The minister is learnt to have directed the army to adopt a twin-approach—to strike back hard on the line of control, but be "more careful"in dealing with the militancy within the valley. This is indicative of a deviation from the "hard approach"suggested by the army chief on both the LoC and the valley.
The army is already learnt to have upscaled its infantry deployment on the LoC. A few days prior to the minister's arrival, an additional battalion had been deployed on the LoC in the northern Kashmir.
A new face in the team that landed in Srinagar was Sanjay Mitra. Though he was yet to take over as defence secretary, Jaitley pulled him along to Srinagar where they reviewed the situation with army chief General Bipin Rawat. Mitra has come in from the ministry of road transport and highways, and will take charge on May 24, the day the incumbent Mohan Kumar retires.
Kumar had an eventful two-year term. He brought out a new procurement policy, supervised the contracts for Rafale fighters, Chinook and Apache helicopters and the M777 ultra-light howitzers, the first of which arrived on the day the minister and team were in Srinagar.
Piyush Goyal happy with GST tax on solar, coal
by Vijaya Pushkarna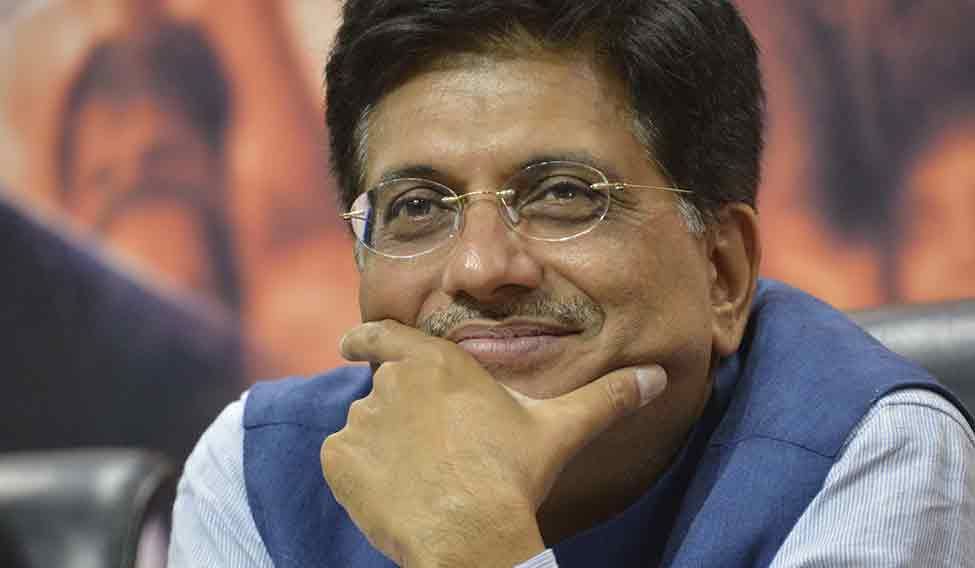 (File photo) Union Power Minister Piyush Goyal
Fresh vegetables and fruits have by and large been listed under 'NIL' in the GST rate schedule for goods. But those that have been processed, even if some of them are only steamed or salted, have been slapped a five per cent tax. And some—like pineapples, guavas, mangoes that have been sun-dried—fall in the 12 per cent category.
There is no reason why the 14th GST Council meeting did that, but apparently sunshine as a resource is good for the government to impose tax on, and collect revenue from users. While the Council has kept coal in the five per cent slab, solar modules will be a whopping 18 per cent in terms of tax!
But Piyush Goyal, minister for power, coal, renewable energy and mines, did not complain about the burden on the sunshine sector in energy. Quite the contrary, he happily welcomed it at a press conference on Friday. And he began the welcome with a reference to coal.
"The entire GST regime has been designed to bring down the cost of goods and aims at one nation, one tax to reduce corruption." he said, explaining that he was happy over the decision to keep coal in the per cent slab.
But solar? "A higher slab of 18 per cent for solar modules will not impact solar power tariffs. Tariffs for solar projects vary from project to project. The rice will be compensated by the decline in corruption and operation difficulties" he explained! More so, Goyal pointed out that prices of solar and wind energy have hit record low and the industry was now ready to stand on its own feet without any support!
Analyse that: higher taxes are okay if they bring down corruption. And higher taxes are okay if prices are low! Across the nation.
During visit, Modi likely to urge Russia to 'convince' China on India's NSG entry
By Rekha Dixit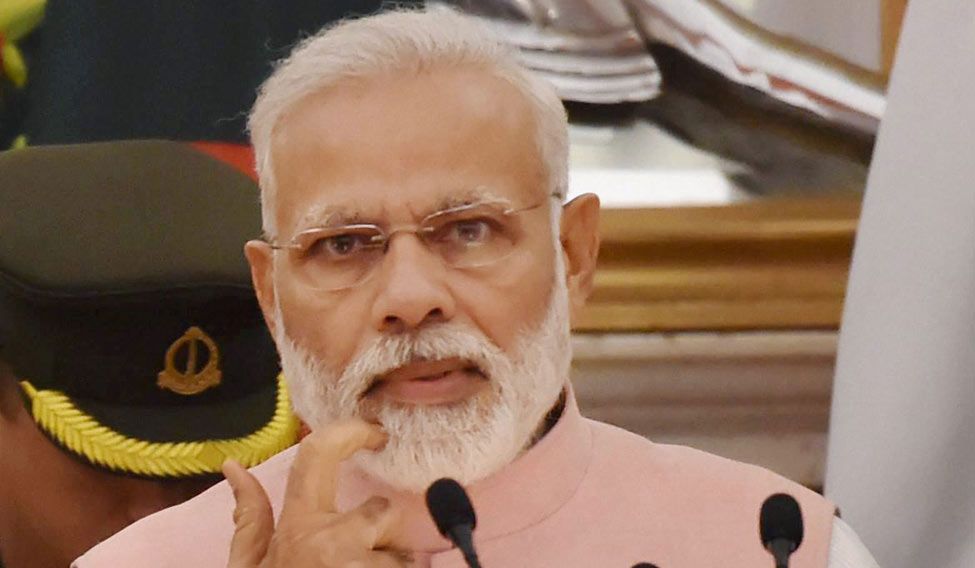 (File photo) PM Narendra Modi
Among the various countries Prime minister Narendra Modi would be visiting during his summer outing overseas is Russia. Modi's visit to St Petersburg, Russia, is significant. India is special guest at the St Petersberg International Economic Forum. Russia (including the erstwhile USSR) is India's oldest strategic partner, a relationship which was based on five pillars of politics—defence, civil nuclear energy, anti terrorism cooperation and space. Economy is the new and rather crucial pillar in the relationship. The two nations are celebrating the 70th anniversary of diplomatic relationships.
Russia's new market for defence goods in Pakistan has India concerned. And while there was earlier concern that the new Russian-China axis may not spell good news for India, the talk in Delhi now is that India hopes to use this axis to its advantage. Is India asking Russia to get China to agree on India's membership to the Nuclear Security Group that India is coveting? India, they say, is holding the agreement on the development of Kudankulam nuclear plant (reactors 5 and 6) in Tamil Nadu till Russia gets China to agree. The ministry of external affairs has rushed to say there is not such thing happening. But the more important point to ponder over is this. Does Russia have that much clout with China? And if so, would it exercise it for India?