A Pakistani spy Sajid Munir, who spent over 12 years in Bhopal jail on charges of spying was deported back to Pakistan this week through Wagah border, police sources said.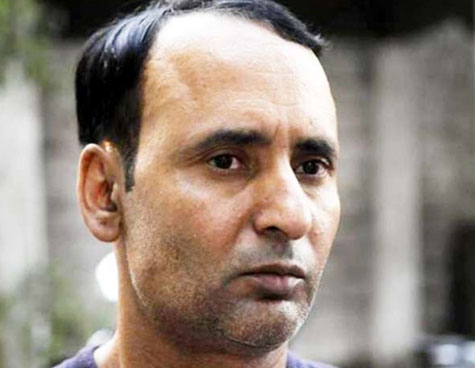 Sajid Munir
Sajid was arrested in Bhopal in 2004 after he entered India through Bangaldesh. He was working with an ISI module based in Jaipur when he was caught by intelligence agencies. He was about to marry a Bhopal girl when he was nabbed.
Police said that he was charged with a case under IPC section of 419, 467, 490 and 471, and Section 14(b) of Foreigners Act, 1946.
He was sentenced to 12 years prison by a Bhopal court and was released in June 2016. After that he was lodged in a detention centre of Bhopal police as Pakistan refused to accept him as its citizen.
Later last year, after a series of correspondence, Pakistan High Commission accepted that Sajid Munir is a Pakistani citizen. He was wanted in Pakistan for two murders in Sindh province.
Interestingly, Munir did not want to go back to Pakistan. He reportedly told Indian agencies that he is ready to work for them provided he is not deported to Pakistan.
According to unnamed police personnel, who escorted Munir to Wagah border, he was continuously pleading not to be deported. According to one personnel who does not want to be named, "Munir was very happy in India and did not want to go back because he was scared of Pakistani intelligence agency ISI''. Since Munir was absconding after murdering two people, he was used by ISI as a spy in India. He was reportedly promised a safe exit from the murder case.