Even as Pakistan denies involvement in the Uri terror attack, a Pakistani national was apprehended by Border Security Forces (BSF) in the wee hours of Friday, exposing the terror machinery that is operating from Pakistani soil.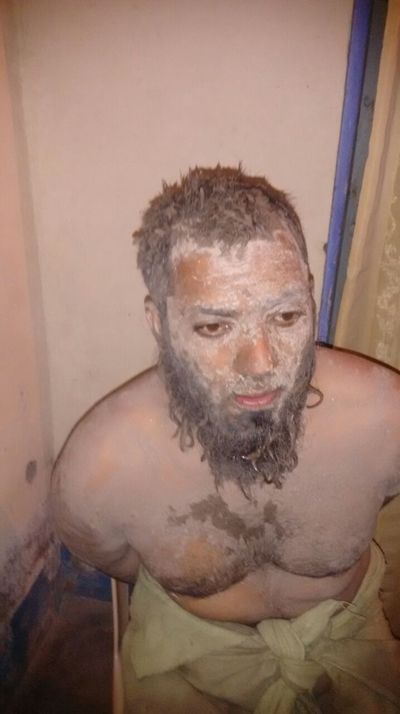 Abdul Qayum, who was caught crossing the International Border
The troops guarding the border at Rajpura observed that a Pakistani crossed over the International Border and tried to negotiate the fence at around 2.30 am. After getting an electric shock, he fell down and became unconscious. He was brought to the border outpost around 5.30 am. 
"We arrested the intruder as soon as he reached near the fence in Akhnoor area. He was unarmed," a BSF officer said on condition of anonymity. He said a mobile was recovered from the intruder. 
During questioning, he identified himself as Abdul Qayum, son of Bhag Ali, from Pul Bhagawa village in district Sialkot in Pakistan. 
Qayum is educated in computer science and speaks English and Urdu, according to investigators. He is 30-years-old. Though he is in his senses, he is giving confusing answers and trying to mislead the investigators, sources privy to the developments said. "We are yet to ascertain the purpose of the intruder of crossing the border and entering Indian territory as he is continuously changing his statement," the officer said.
The officer said a combing operation had begun along the Line of Control (LoC) near Keran village in north Kashmir's Kupwara district on Friday morning after noticing some suspicious movement which also forced them to resort to firing. 
On Sunday, four Pakistani terrorists had stormed an army base camp in Uri sector in Srinagar in Jammu and Kashmir killing 17 army personnel and leaving several others wounded. While further investigation are in progress, Pakistan's complicity in allowing its soil to be used by groups fomenting terror in India has been exposed yet again and is expected to be taken up strongly by the Indian agencies as well as the government.
(With agency inputs)