The Supreme Court of India clarified on September 5, 2016, that sedition charges cannot be brought against a person merely for raising his voice against the government or its policies. The court made the clarification while disposing of a petition filed by the NGO Common Cause alleging misuse of the sedition law. It said the authorities, while dealing with offences under Section 124A of the Indian Penal Code, shall be guided by the principles laid down by the Constitution bench in the 1962 verdict on Kedar Nath Singh vs state of Bihar. In the verdict, the bench said that strong words used to express disapprobation of the measures of the government with a view to their improvement or alteration by lawful means would not come within the definition of sedition. It said, "a citizen has a right to say or write whatever he likes about the Government, or its measures, by way of criticism or comment, so long as he does not incite people to violence against the Government established by law or with the intention of creating public disorder."
Ramya addressing a public meeting in Tumkur | PTI
Last month lawyer K. Vittala Gowda of Karnataka filed a complaint against actor-politician Ramya under IPC 124A (sedition) for praising Pakistani hospitality. She had made the comment in response to Defence Minister Manohar Parrikar's remark that going to Pakistan was "same as going to hell". At a women's rally in Mandya, Karnataka, she said, "Pakistan is not hell, people there are just like us, they treated us very well," referring to her experience in Pakistan during the SAARC Youth Summit.
On August 15, 2016, the Bengaluru Police registered an FIR against Amnesty International India under various sections, including sedition, after some Kashmiris allegedly raised independence slogans at an event organised by Amnesty. Sedition, a British era law that was used to curb the national movement, is widely used by the political establishment to silence critics. From time to time, political and social activists and others have been charged with the draconian law.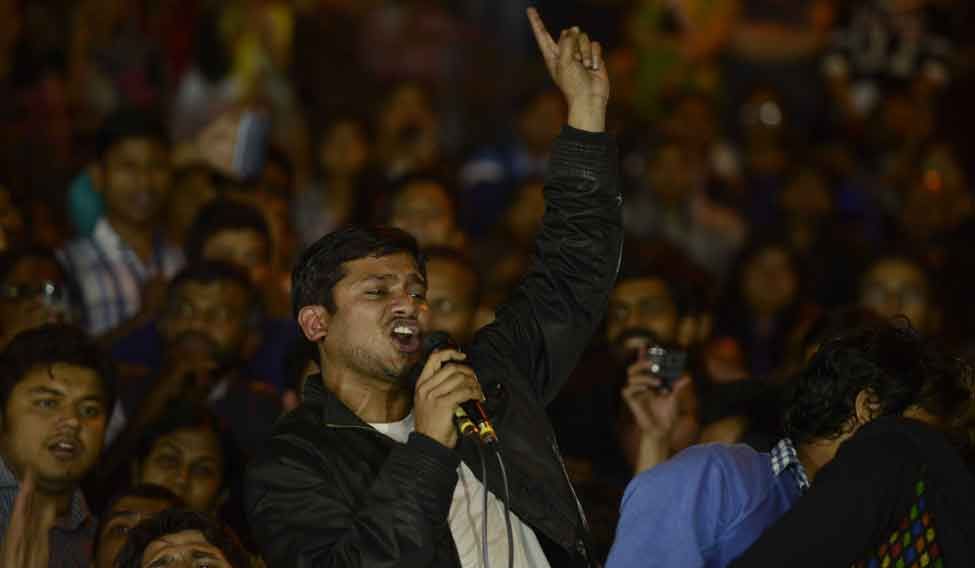 Kanahiya Kumar addressing a public meeting at JNU Campus | Aayush Goel
Kanhaiya Kumar
On February 12, 2016, Kanhaiya Kumar, president of the Jawaharlal Nehru University Students Union, was arrested by the Delhi Police and charged with IPC sections 124A and 120B (criminal conspiracy) after students organised a protest meeting at the JNU campus against the hanging of Afzal Guru, who was hanged in the Parliament attack case. His arrest snowballed into a political controversy and led to protests all over India. He was released later on interim bail.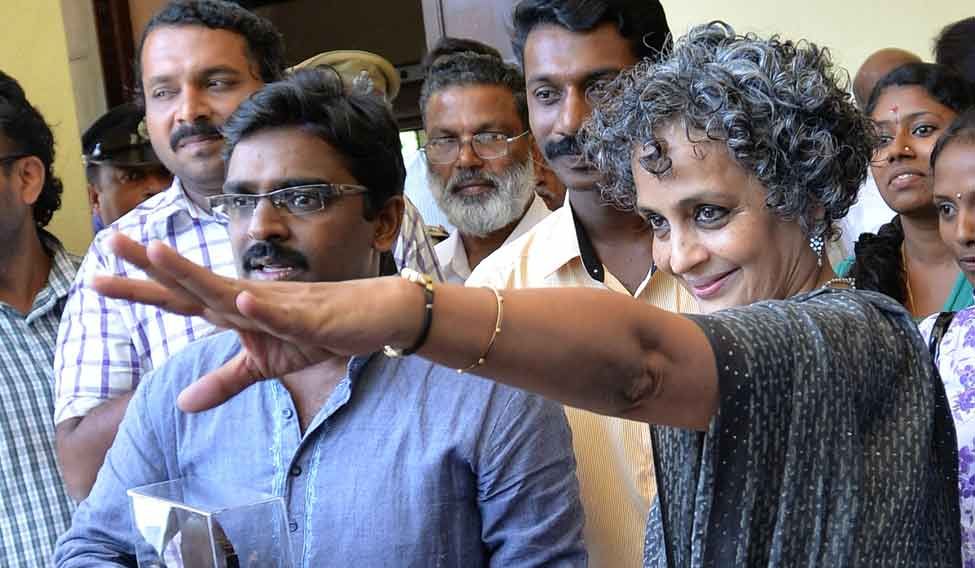 Arundhati Roy | Rinkuraj Mattancheriyil
Arundhati Roy
The Man Booker Prize-winning novelist was often in conflict with the law. She was criticised by all national parties for her support for an independent Kashmir. In 2010, Roy, along with Hurriyat leader Syed Ali Shah Geelani and five others, was booked on charges of sedition by the Delhi Police following a directive by the Delhi metropolitan court. She was charged for her alleged anti-India speeches at a convention on Kashmir, 'Azadi—the only way'.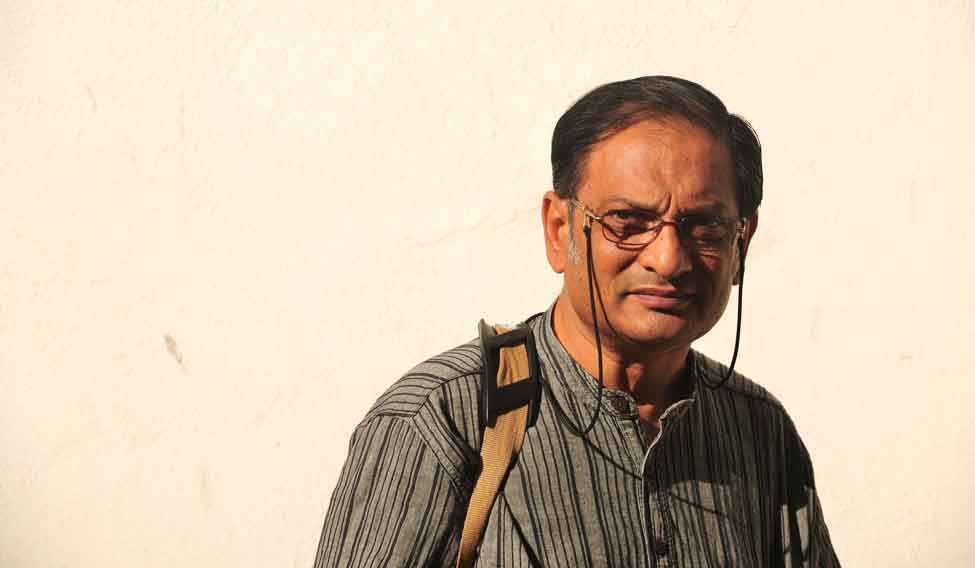 Social Activist Dr Binayak Sen | Bhanu Prakash Chandra
Binayak Sen
The Naxalite sympathiser has been a strong critic of human rights violations during the anti-Naxalite operations by the police. Sen has been an advocate of non-violent political engagement with the Naxalites. In 2010, he was sentenced to life imprisonment by a Raipur court for sedition. He was accused of being a carrier of letters for an underground Maoist organisation. In 2011, the Supreme Court granted him bail. The court said that he could only be called an active Naxal sympathiser.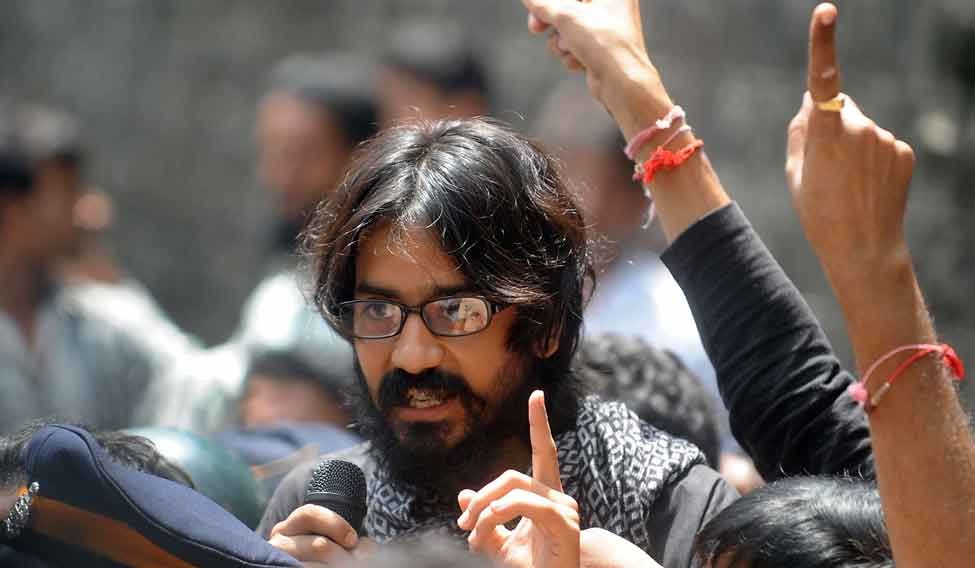 File- Aseem Trivedi, who was arrested on sedition charges, speaks with the media after being released from Jail in Mumbai | AFP
Aseem Trivedi
In 2011, when Anna Hazare started his fight against corruption, demanding Jan Lokpal Bill, political cartoonist Aseem Trivedi joined it. Trivedi campaigned against corruption through the website Cartoons Against Corruption and was arrested on sedition charges in 2012. He was accused of depicting the national emblem and Parliament in a bad light, thereby hurting the sentiments of the nation. When Trivedi was produced in court, he refused to engage a lawyer or apply for bail. Later, he was granted bail on an independent petition by a lawyer.