The Madras High Court added fuel to the raging nationalism fire by delivering a controversial verdict. It is now mandatory to sing the national song—Vande Mataram—at least once a week, preferably Monday or Friday, in schools and once a month in other private institutions and government offices in Tamil Nadu.
"If people find it difficult to sing the national song in Bengali or in Sanskrit, steps can be taken to translate it into Tamil," said Justice M.V. Muralidharan in his order which, as expected, elicited split responses. A section of legal experts and politicos termed it a distinct judicial overstep.
Confusing than consoling
The High Court order will certainly pave way for more disputes as it comes at a time when the Supreme Court is still hearing a case on the constitutional status of the national song. In February, the top court, while declining to entertain a plea to direct the Centre to frame a national policy to promote Vande Mataram, had noted that there was no concept of a national song in the Indian Constitution.
"The Article (51A on fundamental duties) does not refer to national song. It only refers to national flag and national anthem. Therefore, we do not intend to enter into any debate as far as the national song is concerned," the apex court had said.
Senior Supreme Court lawyer V.N. Subramaniam said singing or not singing Vande Mataram is a citizen's right to decide, and added that courts did not have any business on this.
Pointing out that the national song had never been mentioned in the Constitution, he told THE WEEK: "These kind of activities are totally unfair and unfortunate."
Rajya Sabha MP and Janata Dal (United) leader Pawan Varma said though the national song has a great emotional appeal, there should be no compulsion attached to it.
"I believe these are matters where the judiciary could have left the decision to the people of India," Varma, a former diplomat, told THE WEEK. He, however, added that he didn't want to comment on the functioning of judiciary.
While delivering its verdict, the high court observed that patriotism was an essential requirement for every citizen of this country, and said the Motherland should always be remembered.
M.B. Rajesh, a Lok Sabha MP from Kerala said nationalism was not something which has to be imposed on people. "The courts should be aware of the ground realities in the country. The verdict can be used by the so-called nationalists to meet their political interests," he said, and added that nationalism was not just shouting slogans like Vande Mataram, but to uphold the idea of India.
The High Court order also lacks clarity when it said those with "genuine reasons" could be exempted from singing the national song; the order has not elaborated upon what these reasons could be. It is also worth noting how the court order on the 'national' song is applicable only to this particular state.
"I suspect the judge was carried away by the nationalist hysteria whipped up by some elements for their own purposes," said political analyst and senior journalist B.R.P. Bhaskar.
"The original issue before the court was the language in which Vande Mataram was written. It was beyond the court's competence to go beyond that issue and pass an order regarding the singing of Vande Mataram, because it had not heard arguments on that matter," said Bhaskar.
He hoped that sooner rather than later, the judiciary would correct the mistake.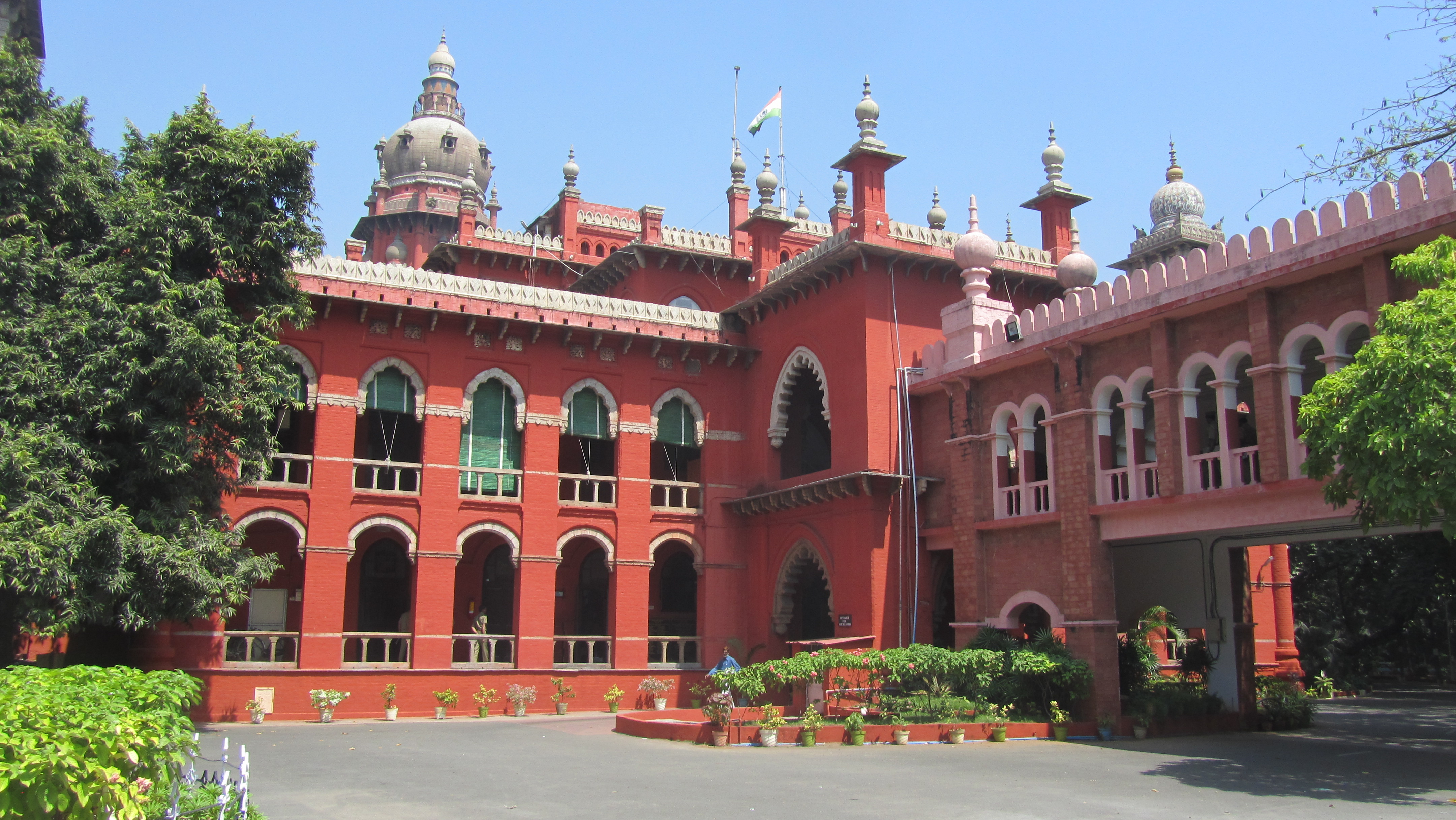 While delivering its verdict, the high court observed that patriotism was an essential requirement for every citizen of this country
Rightists elated
The high court order, however, has exhilarated the saffron brigade which has, ever since Independence, been crusading to manifest Vande Mataram as a symbol of nationalism and insignia of Indian culture. Welcoming the verdict, the Bharatiya Janata Party said singing Vande Mataram at schools would imbibe values of patriotism in students.
A day after the order came, a BJP MLA from Mumbai, Raj Purohit, even suggested that Vande Mataram be made mandatory in Maharashtra also, drawing strong protests from Samajwadi Party MLA Abu Asim Azmi and AIMIM legislator Waris Pathan. Reacting to this, State minister and Shiv Sena leader Diwakar Raote said both Azmi and Pathan had 'Pakistan' in their heart.
The right-wing outfits under the patron of Rashtriya Swayamsevak Sangh have strenuously used the iconic song as a catalyst for their ideological campaign and a tool to thrust upon the Hindutva politics. The more the Muslim groups discarded it as a communal instrument, the more the Hindu factions emboldened it as a cultural ideogram, with both sides milking political gains out of public sentiments from time to time. Over the years, the poem, though mellow, has reverberated during saffron demonstrations, vigilante acts and other shows of noisy patriotism. In addition to gau raksha, Ram temple and uniform civil code, the Sangh bloc intermittently fired up this emotional issue for political mileage.
"The fake nationalists are trying to impose the homogeneity, politically and culturally, destroying the diversity of our country," rued Rajesh, who is also a state committee member of the Communist Party of India (Marxist).
"I wish those who are imposing these, read the famous book of Rabindranath Tagore, who had warned how nationalism could be used as a tool to divide people," he said.
Under Modi's rule
Earlier this month, a 30-year-old imam was assaulted by Bajrang Dal members near a mosque at Hisar, Haryana, for allegedly refusing to chant Vande Mataram. The attack was the latest in a series of threats, harassment and intimidation by hyper-nationalists, who seemingly got a free hand after the Narendra Modi-led government came to power in 2014. The boisterous squabbles over the national song only got murkier with leaders like VHP's Sadhvi Prachi openly proclaiming: "Chant Vande Mataram or leave India." Others like RSS leader Indresh Kumar termed those who do not recite the song as traitors. Furthermore, a few others like Uttar Pradesh Chief Minister and firebrand Hindutva mascot Yogi Adityanath asserted that refusing to sing Vande Mataram was a reflection of one's narrow-mindedness.
Yogi's comment was a swipe at Muslim councillors who protested when the Meerut and Varanasi municipal corporations made singing of Vande Mataram mandatory. Councillors in Meerut were allegedly told by the corporation: "Hindustan mein rehna hai to vande mataram kehna hoga (If you want to live in India, you have to sing Vande Mataram)."
It remains to be seen whether the fringe elements will take advantage of the high court order and resort to violence to impose their tenets, the way they did after the Supreme Court made the national anthem mandatory in cinemas last year.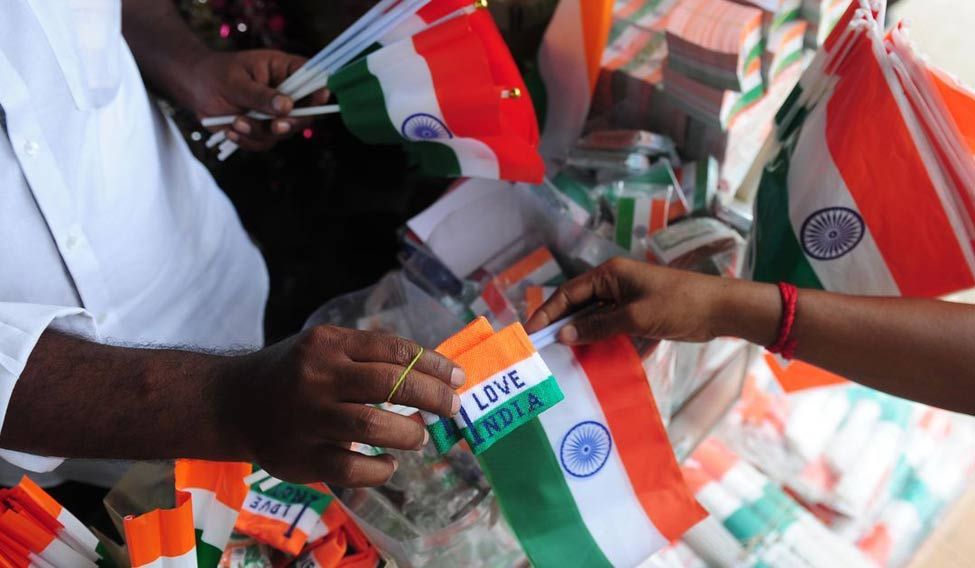 The right-wing outfits have strenuously used the iconic song to thrust upon the Hindutva politics | AFP
Divisive tune
The melodious poem of devotion, penned by Bankim Chandra Chatterjee in 1875 using Bengali and Sanskrit vocabulary, became the rhythm of India's national movement after Rabindranath Tagore recited it at an annual convention of the Indian National Congress in Kolkata in 1896. However, the poem, composed as an ode to Mother India, morphed into a divisive tool in the 1930s when Muslim League leaders like Muhammed Ali Jinnah started questioning the idolatry in it. Though the Congress expurgated the song and reduced it to just the first two stanzas, the Muslim leaders did not relent. Mired in controversy, Chatterjee's verses lost the race to Tagore's Jana Gana Mana with the latter being declared the national anthem with constitutional validity