Social media had a field day on Monday after TV visuals showed several prominent leaders including BJP ministers allegedly sleeping during the rousing Independence Day speech of Prime Minister Narendra Modi at the Red Fort in Delhi.
Delhi Chief Minister Arvind Kejriwal was mainly subjected to troll after he was caught on camera with closed eyes. Kejriwal had claimed just a couple of days ago that he was feeling fresh and energetic after completing a 10-day Vipassana course.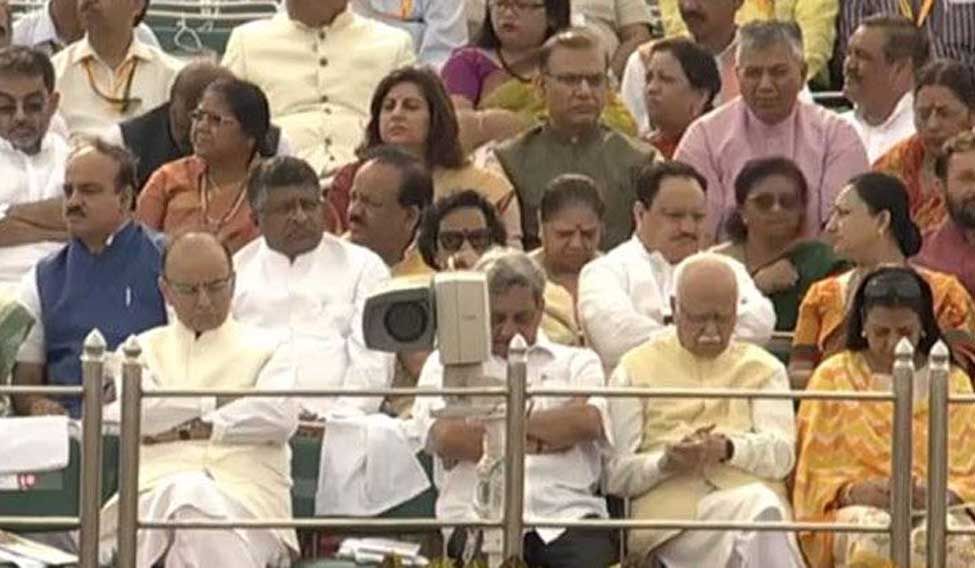 Aam Admi Party leader Ashutosh questioned media as to why only Kejriwal was being targeted. He also tweeted a picture showing Finance Minister Arun Jaitley, Defence Minister Manohar Parrikar and Chemicals and Fertilizers Minister Anant Kumar allegedly taking a nap during Modi's speech.
"Why media is so biased? Only targets AAP/Kejriwal? Jaitley/Parrikar sleeping, media not showing? Why? Why?," he asked in another tweet.
Later, Delhi Deputy Chief Minister Manish Sisodia came in support of Kejriwal saying the chief minister may have fallen asleep because of the "boring" speech of the prime minister.