Karnataka police on Friday arrested three Malayali students in a nursing college at Gulbarga for allegedly ragging a junior student. The victim, who also hails from Kerala, is under treatment at Kozhikode Medical College Hospital and her condition is said to be critical.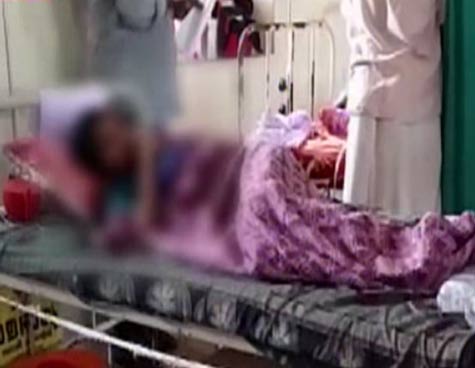 Aswathi is under treatment at Kozhikode MCH
Police said they had arrested Lakshmi, Athira and Krishna Priya after summoning them to the station on the basis of a statement of one of the roommates of Aswathi, who was allegedly ragged and forced to drink toilet-cleaner by her seniors at Al-Qamar College on May 9. The accused were produced in a local court which remanded them in judicial custody for two weeks.
Aswathi, an 18-year-old Dalit student from Edappal in Malappuram district had alleged that she was forced to drink phenyl by her seniors. However, police, after their preliminary investigation had ruled out this claim and had said that the student was only asked to sing and dance.
"The victim was forced by some of her seniors to dance and sing on many occasions. But preliminary investigations show that the seniors did not force her to consume a chemical in the hostel," a police officer had earlier said.
However, the arrest came after the victim's roommate claimed that she was a witness of Aswathi being force-fed the toilet-cleaner.
A team of Karnataka police has reached Kozhikode to record the statement of the victim.
The National human Rights Commission has sought a report on the incident from Karnataka Chief Secretary, Karnataka DGP and Kozhikode District Collector.
Meanwhile, Qamarul Islam, the owner of the college and former Minority Affairs Minister of Karnataka, denied the ragging incident and said he was informed by the administration that the student was trying to commit suicide.