Stepping up its demand for the backward class status to the Kapu community, the Kapu Joint Action Committee in Andhra Pradesh has decided to launch a padayatra or rathayatra in the state. At a meeting held at the BRK Kalyana Mandapam in Visakhapatnam, party leaders and community leaders from all the thirteen districts agreed to this action plan.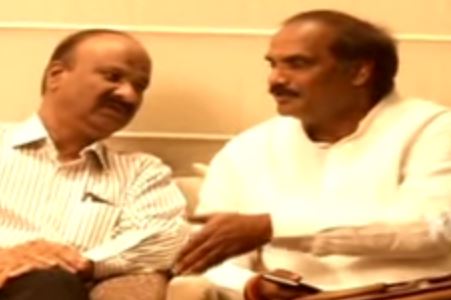 The Kapu JAC seems to be looking to cash in on Jana Sena party chief Pawan Kalyan's stand against the state and central governments. Though PK, a Kapu, has never shown any inclination to join the community fight, his stand against Chandrababu Naidu and Narendra Modi over the special category issue must have encouraged Mudragada Padmanabham, the unspoken Kapu leader to renew their demand.
Padmanabhan has said that the community would support PK in the struggle for special category status for Andhra if he sits on a hunger strike in front of the CM's house. If PK takes up this challenge, it will be clear indication of the actor-politician being prepared for the 2019 elections. PK has already made it clear that he is keen on joining politics.
However, it remains to be seen how he will rise to the leadership of Kapu community. While Padmanabhan has already established himself as the elder of the community and has undergone several fasts for the Kapus, will he allow himself to be superseded by a popular hero?
Meanwhile, the Kapu JAC passed a resolution to staunchly back Padmanabham in the fight for getting a BC status for the community. It was also understood that the Kapu leaders in political parties were advised not to criticise their leader. The first phase of the padayatra or rathayatra will cover seven districts of the state while the remaining districts will be covered in the second phase. After all the 13 districts are covered, a huge public meeting will be held in Vijayawada as a show of strength.