A friendship car rally was flagged off from New Delhi on Sunday to cover the 5,722 km length of the now completed road connectivity between India, Myanmar and Thailand. The IMT rally, which terminates at Bangkok, would also initiate beginning of India-Myanmar-Thailand Motor vehicle agreement, which allows free passage of goods and people across land broders of these three countries.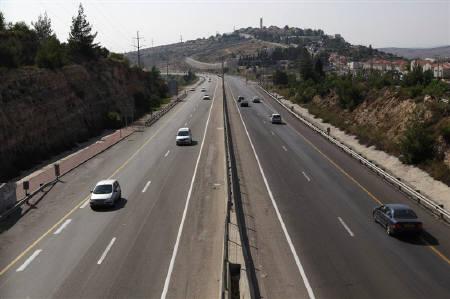 The new highway will connect the three countries [Representative image | Reuters]
On Sunday, at the India Gate lawns, Mansukh Lal Mandaviya, minister of state for road transport and highways and Chalit Mantyakul, Thailand's ambassador to India, flagged off the 25-car rally. About two dozen motorcycles are accompanying the friendship rally in its first leg till Agra.
The IMT rally is being held to highlight the improvement in road connectivity in South East Asian region and to sensitise stakeholders of India-Myanmar-Thailand Motor Vehicle Agreement regarding potential benefits of such a regulatory regime.
The rally which started from 13th November will terminate on December 3 at Bangkok. The rally caravan will cover a distance of 5,722 km along the newly developed IMT trilateral highway with about 80 participants from all the three countries. Ceremonial flag offs of the rally will also be held in other cities and state capitals enroute like Sarnath, Bodhgaya, Patna, Siliguri, Guwahati, Shillong, Kohima and Imphal and in cities in Myanmar and Thailand.
Akhilesh Yadav and A. Sonowal, chief ministers of Uttar Pradesh and Assam, will flagg off the rally in Lucknow and Guwahati respectively. "The rally will further cement cultural and economic ties among the three nations and highlight the potential benefits of connectivity and integration for India's northeast region," said Debmalya Bannerjee, regional director of Indian Chamber of Commerce, one of the organisers of this rally.
A trial run of passenger vehicles on the IMT trilateral highway up to Naypitaw in Myanmar was carried out between November 4 and 14 during in which Indian vehicles travelled to Myanmar on Imphal-Mandalay-Bagan-Naypitaw route and Myanmar vehicles joined the Indian vehicles on the return journey from Naypyidaw to Imphal.
"We are excited to be part of this rally and looking forward to reaching out to the other countries," said Jonathan C., one of the driver from Thailand who did the trial run till Manipur, at the flag off. Speaking of the challenges ahead, another driver, Amit S., representing Mahindra Motors, said: "The distance is really long. On this challenge we would also like to test some of our newer line of vehicles."
India's ministry of road transport and highways had initiated a significant step for negotiating a Trilateral Motor Vehicle Agreement (MVA) among India, Myanmar and Thailand (IMT). This Trilateral Motor Vehicle Agreement will regulate seamless movement of both passenger and cargo vehicles among these three countries by providing a regulatory regime for mutual recognition of documents and harmonisation of procedures and related standards.
"The implementation of the IMT trilateral highway, along with regulatory framework in the proposed IMT MVA for movement of vehicles of these three countries on this route, would form part of an important element of India's Act East Policy," said Sanjay Mitra, secretary, ministry of road transport and highways.
Indian government have spent close to Rs 3,000 crore for the completion of this highway with grants received from ADB and the governments of Myanmar and Thailand. The highway was initiated by India four years back.