Whenever an unidentified body is found anywhere in the city, it is the job of the police to shift it to the government hospital mortuary. However, many a time, it is a challenging task for the cops to carry the corpse to the morgue as they do not have a proper vehicle to transport the body.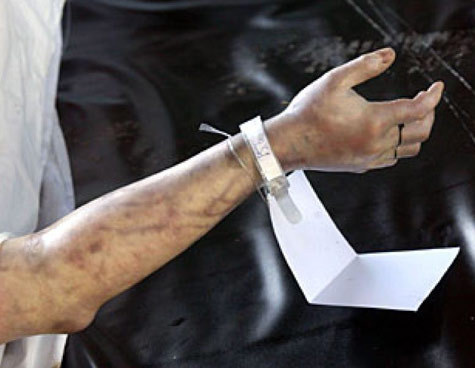 Representative image | AFP
In an attempt to facilitate shifting of unidentified bodies, the Hyderabad police launched forensic corpse carrier, a vehicle fitted with stretchers, body covers, surgical or disposable gloves, disposable caps and masks, gauge cloth, cotton, disinfectant, betadine antiseptic cream, a torch and other items for those who handle bodies.
Hyderabad Police Commissioner M. Mahender Reddy launched the new vehicle, which is first-of-its-kind in India.
The vehicle will be stationed at the traffic control room at Nampally and will be available round the clock. Once a body is found, the investigating officer concerned will send the vehicle to the spot and bring the body to the autopsy centre and the mortuary. Autopsy is mandatory for bodies recovered under mysterious circumstances to find out the exact reason of death.
Interestingly, the new vehicle was introduced weeks after the image of an Odisha man, carrying his dead wife on his shoulder to the burial ground, drew national attention and sparked off a debate.