A gunfight between a suspected Islamic State operative and commandos of the Uttar Pradesh Police's Anti-Terror Squad (ATS) was under way here on Tuesday, the police said.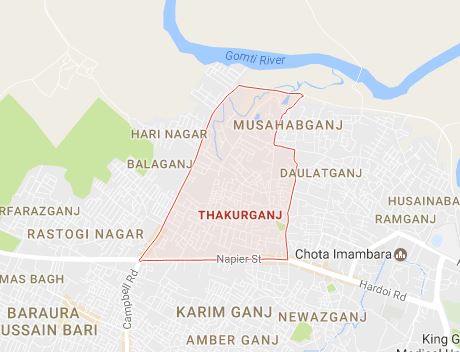 Image source: Google Map
The ATS, based on "concrete" information from intelligence, had gone to apprehend Saiful, suspected of involvement in the blast in a train in Madhya Pradesh, from a house in Haji colony of Thakurganj area when he suddenly opened fire on the team.
Following this, ATS commandos returned fire at Saiful, who was on the first floor. A senior ATS officer is heading the operation, a senior police official said.
"We are trying to ensure that he is arrested alive and there is no collateral damage as this is a residential area," said another official.
At least eight persons were injured in an explosion in a passenger train, going to Ujjain from Bhopal, in Madhya Pradesh's Shajapur district on Tuesday, authorities said.