The Agency belt in the East Godavari district of Andhra Pradesh has been in the grip of leg swelling (edema) disease with six deaths reported from the area so far.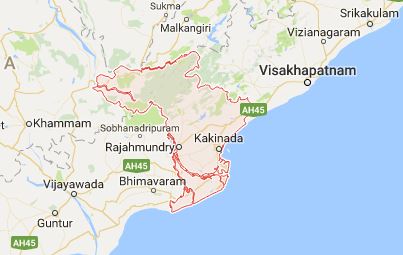 Thirty-two people have been admitted to the Government General Hospital (GGH) of Kakinada. Those who are undergoing treatment have also complained of high fever and dry cough. It is feared the disease may affect the kidney and lead to multiple organ failure. Twenty-nine people have already undergone dialysis.
The Agency area in Vara Ramachandrapuram mandal is home to tribals. Until 2014, Chintoor, Vara Ramachandrapuram (VR Puram), Koonavaram and Yetapaka mandals belonged to Khammam district. Later, they, along with three others, were attached to Andhra Pradesh.
These are far-flung villages which has not enough road connectivity and proper healthcare facilities. So, when the disease broke out, people started moving to the plains for medical help. However, the plains are already in the grip of viral fever, dengue and chikangunya.
The deaths were reported from Laxminagaram and Chinamattapalli villages in VR Puram mandal. On Tuesday, 45-year-old Karam Rama Rao, who was under treatment at government hospital in Kakinada, died.
Collector H. Arun Kumar had earlier said that the swelling of legs was caused by the consumption of adulterated liquor.  East Godavari is majorly occupied by tribals which include Konda Reddys and Koya Doras who normally drink their local liquor called sara (arrack) drawn out of toddy palms. But these days, they have also started switching to IMFL. Rumours have it that the consumption of adulterated oil also caused the new disease.
A Central team would arrive on Thursday to study the blood samples of the affected patients. "Once the reports are out, we will take the necessary steps to root out the problem," said Arun Kumar. Samples have already been sent to the regional centre of the Institute of Preventive Medicine in  Visakhapatnam.