The Supreme Court on Monday pulled up Maharashtra Government for framing rules that prohibit opening of dance bars within a distance of one kilometer from educational institutions. The apex court said that this condition of the state government amounts to 'prohibition'.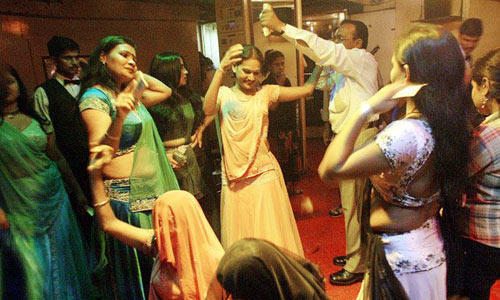 "Mindset cannot be to prohibit...we are treating it as a performance of art," a bench presided by Justice Deepak Misra observed and added that "We cannot decide on subjective morality."
"As a state, you have to protect the dignity of the woman. You can't say that if a woman goes to a workplace and there is obscenity, then the workplace should go," the top court said.
"This is 2016. Dancing is an established profession. But if it becomes obscene, then it does not have legal sanctity. Therefore, the government's measures can't be prohibitory," court told the state government.
"It is better to dance, than going to streets to beg or earn livelihood by going to unacceptable places," the bench said.
The state government told the court that the rule would be revised.
The Maharashtra Assembly had on April 12 unanimously passed the Dance Bar Regulation Bill, which has provisions for stringent actions against the violators.
According to the new conditions, dance bars must be at least a kilometer from any education or religious institution, their timings restricted between 6 pm and 11.30 pm, and liquor not to be served in the performance area.
Jail term of up to six months for inappropriately touching or misbehaving with a bar dancer and hefty fine for violating licence norms are some of the key provisions of the bill.
The new bill prohibits "obscene" dances (dances which have sexual connotations, sexual gestures, actions which hint at sexual intercourse during a performance) in hotels, restaurants, bar rooms and other establishments.
The new bill fixes accountability on the owner in case of violation of rules, exploitation of women employees, or in cases of obscenity. The owner/manager, if found violating the licence conditions, shall face a jail term of up to 5 years or Rs 25 lakh fine or both. If he continues to violate the norms, a fine of Rs 25,000 will slapped per day.
(With inputs from agencies)