Humsafar Express, a new railway service aimed at providing better services for reserved passengers, is set to roll out soon.
According to reports, about 21 Humsafar coaches are being built at Rail Coach Factory in Kapurthala, Punjab. These brand new coaches will be transported to Delhi next month.
The coaches are equipped with new features to provide more comfort and luxurious travel experience to middle-class passengers.
Earlier this year, Railway Minister Suresh Prabhu, in his budget speech, had announced three new trains—Tejas, UDAY and Humsafar.
While Humsafar would be a fully air-conditioned 3-tier service, the high-speed Tejas will offer services like on-board entertainment, local cuisine and Wi-Fi. UDAY (Utkrisht Double-Decker Air-conditioned Yatri) Express will ply on the busiest routes. Tejas and UDAY are, however, still in the design stage.
The routes for Humsafar Express, which is expected to roll out next month, are still undecided. But reports suggest that its introduction on New Delhi-Lucknow section is under active consideration.
Here is a look at the features of Humsafar Express:
Humsafar is set to be a fully air-conditioned 3-tier service with an optional service for meals for reserved passengers.
All coaches of Humsafar will have improved security features, including CCTV cameras, fire and smoke detectors and suppression system.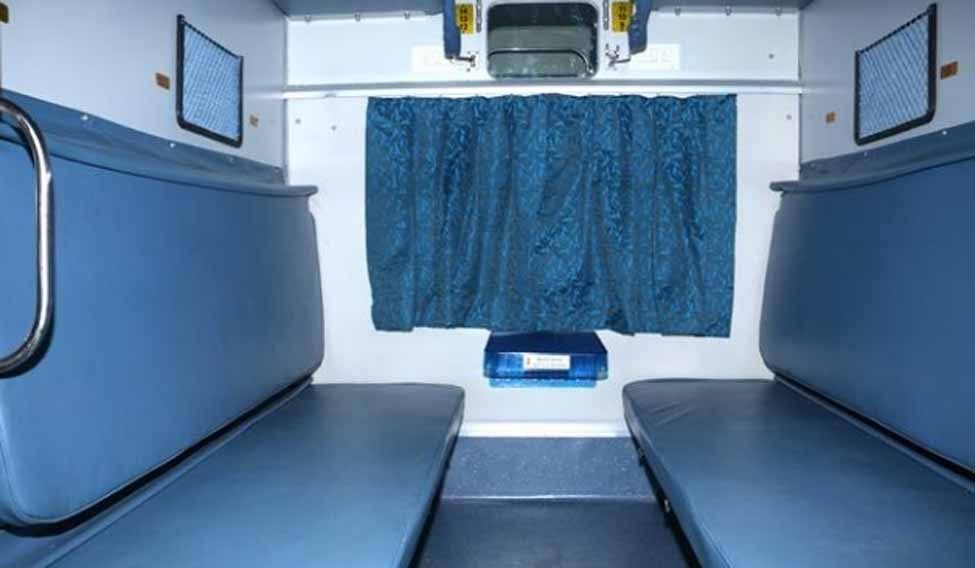 Photo credit: Indian Railways
The coaches will also be equipped with LED bulbs and multiple power points for charging mobile phones and laptops. To ensure hygiene and cleanliness, these coaches will have plush bio-toilets and newly-designed dustbins.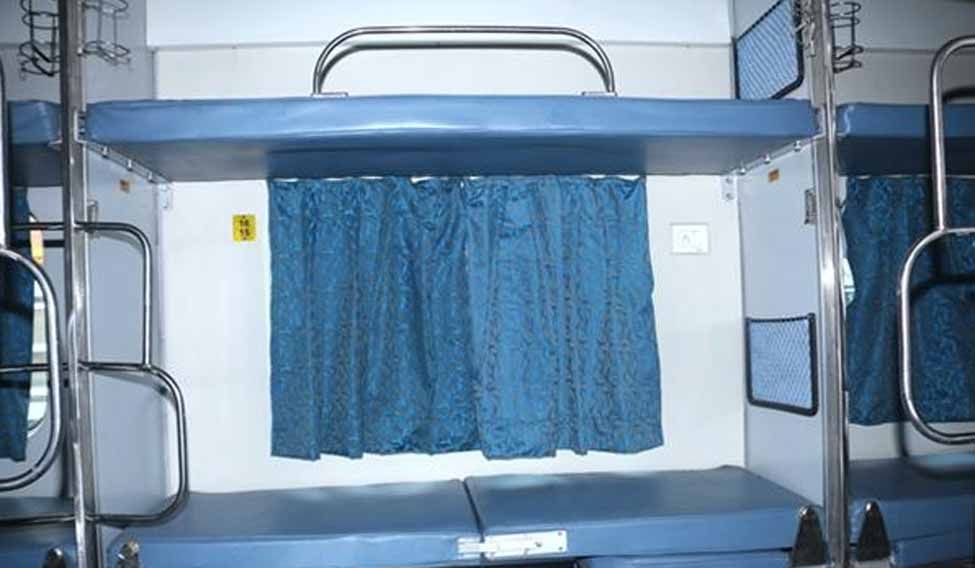 Photo credit: Indian Railways
The exterior of Humsafar is wrapped with sky blue vinyl sheets with earthy red border. It will also be disabled-friendly with Braille displays.