Delhi Chief Minister Arvind Kejriwal is undeniably one of the most popular personalities on Twitter and his tweets, especially the ones targeting Prime Minister Narendra Modi, rarely go unnoticed.
He has been using his Twitter handle to point out faults and speak up against the Modi government.
However, many a time Kejriwal's tweets, instead of garnering much support on social media, have found their way into the hands of Twitter's trolling bloodhounds, giving them multiple opportunities for criticism and humour. What follows, inevitably, are responses from people that range from sarcastic outrage to witticisms and everything else in between.
Here are some of Kejriwal's recent attempts at trolling Modi and the hilarious responses they generated:
When Modi asked the public for ideas for his speech on August 15, and Kejriwal gave him a list: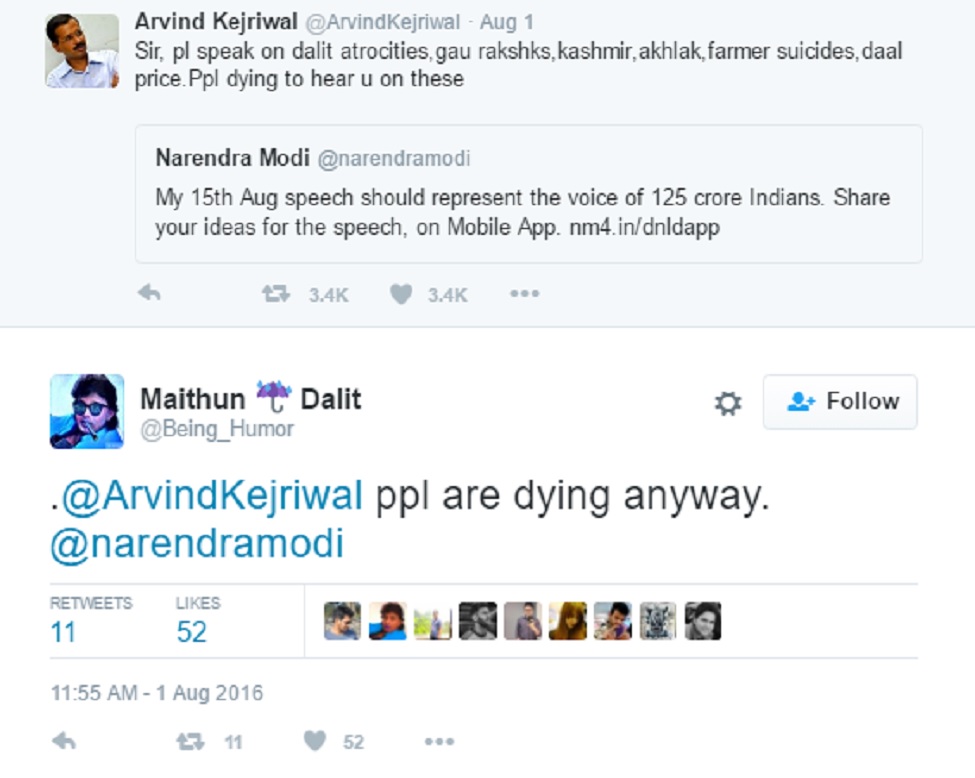 When Kejriwal was denied the request to assign officer Sanjeev Chaturvedi to his government, but Modi and the Samajwadi Party intervened to approve a request from another officer to move from Tamil Nadu to Uttar Pradesh: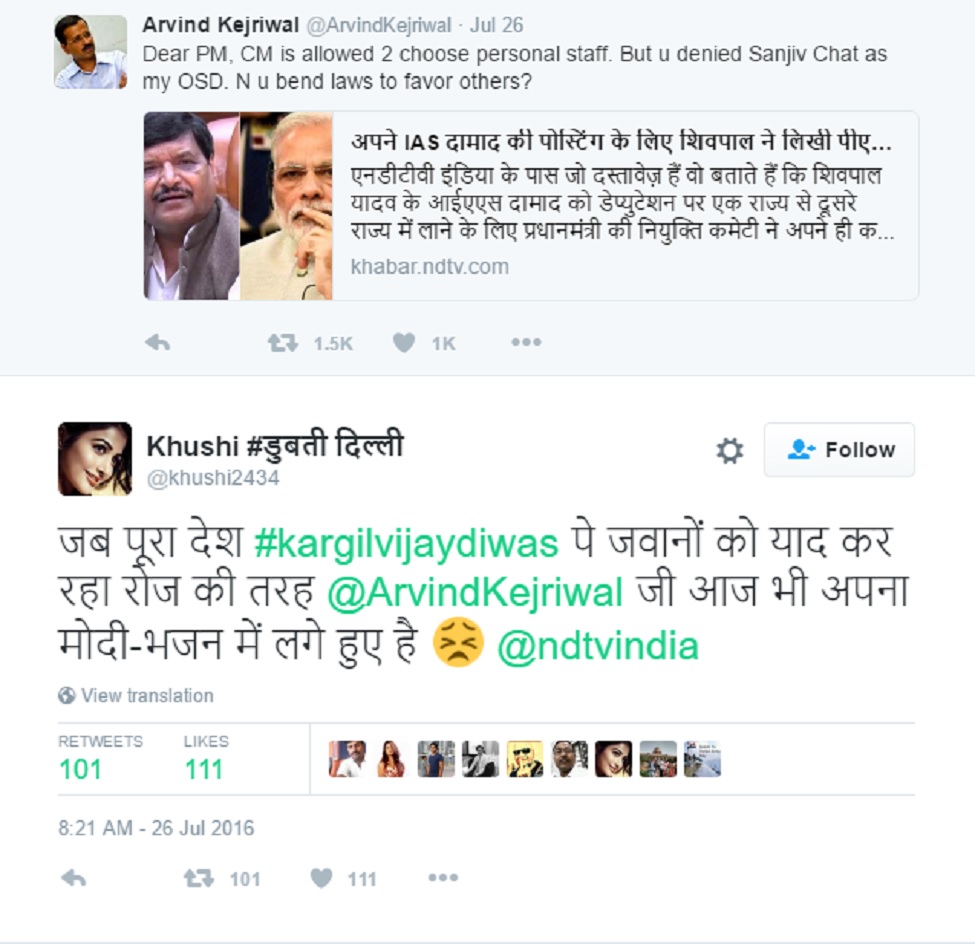 Translation: When the entire nation is remembering jawans on #kargilvijaydiwas, as usual Arvind Kejriwal is on with his 'Modi-bhajan'
When China was vehemently against India joining the Nuclear Suppliers Group (NSG) and Kejriwal accused Modi of 'miserably failing' the talks: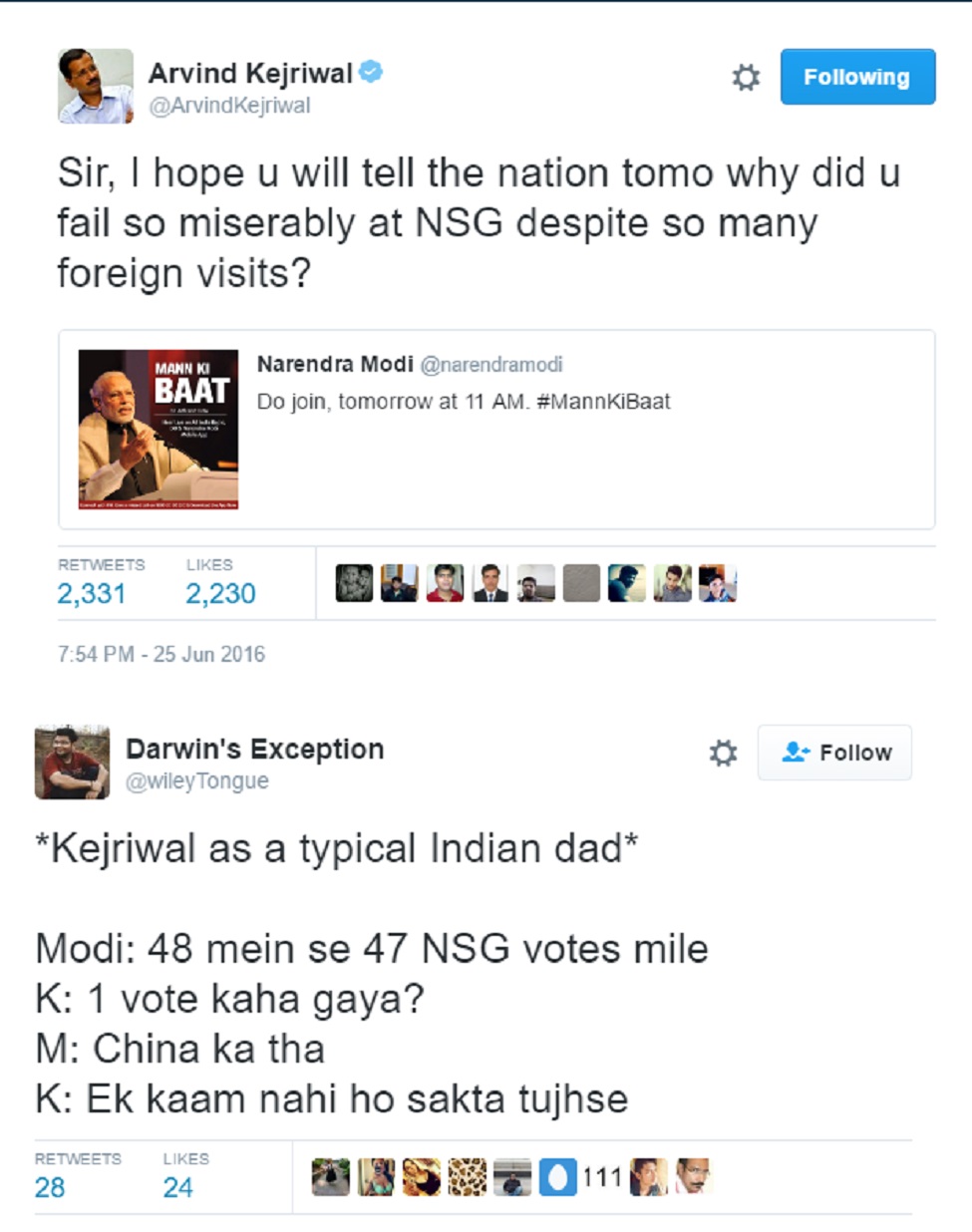 When Kejriwal tweeted a photo of Modi during his e-rickshaw campaign in Varanasi, wondering if he was endorsing Ola and Reliance: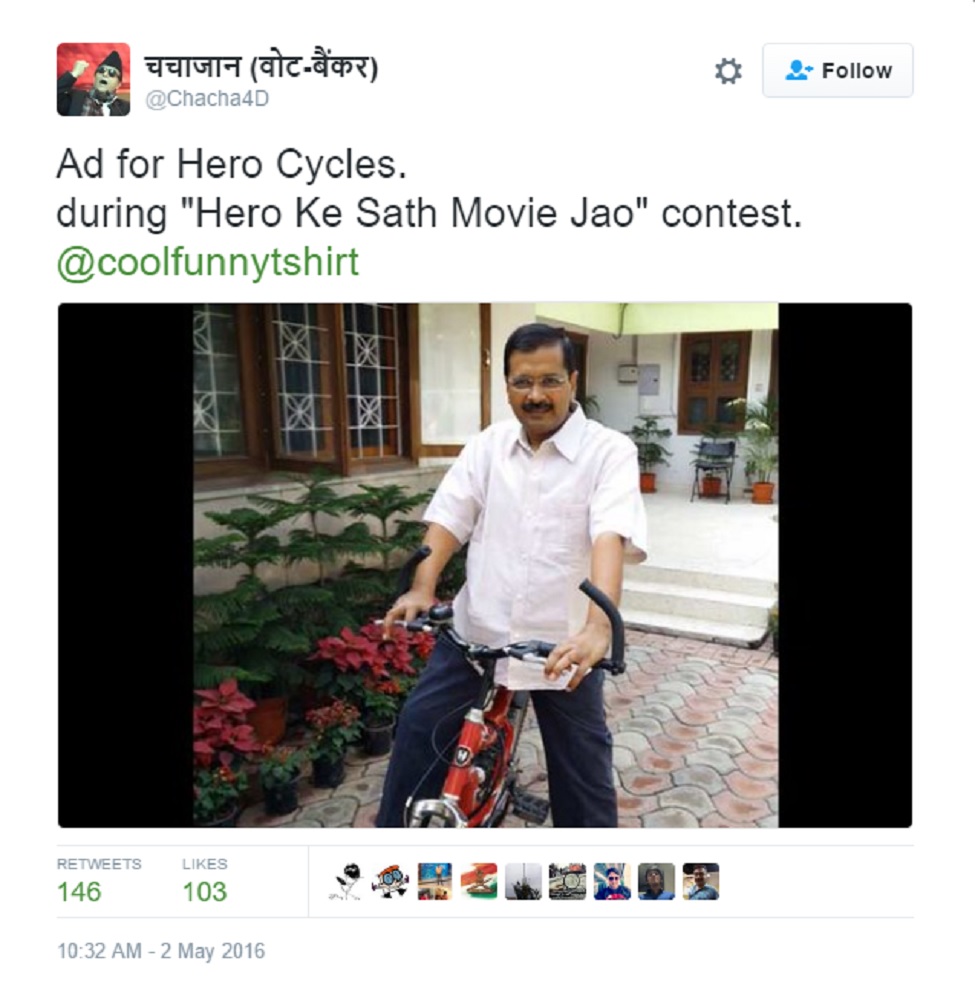 When Kejriwal put up a cartoon of Modi criticising the PM's silence on certain volatile issues, and he was trolled for his obsession with Modi:
When Kejriwal's shayari about Modi inspired trolls to come up with their own: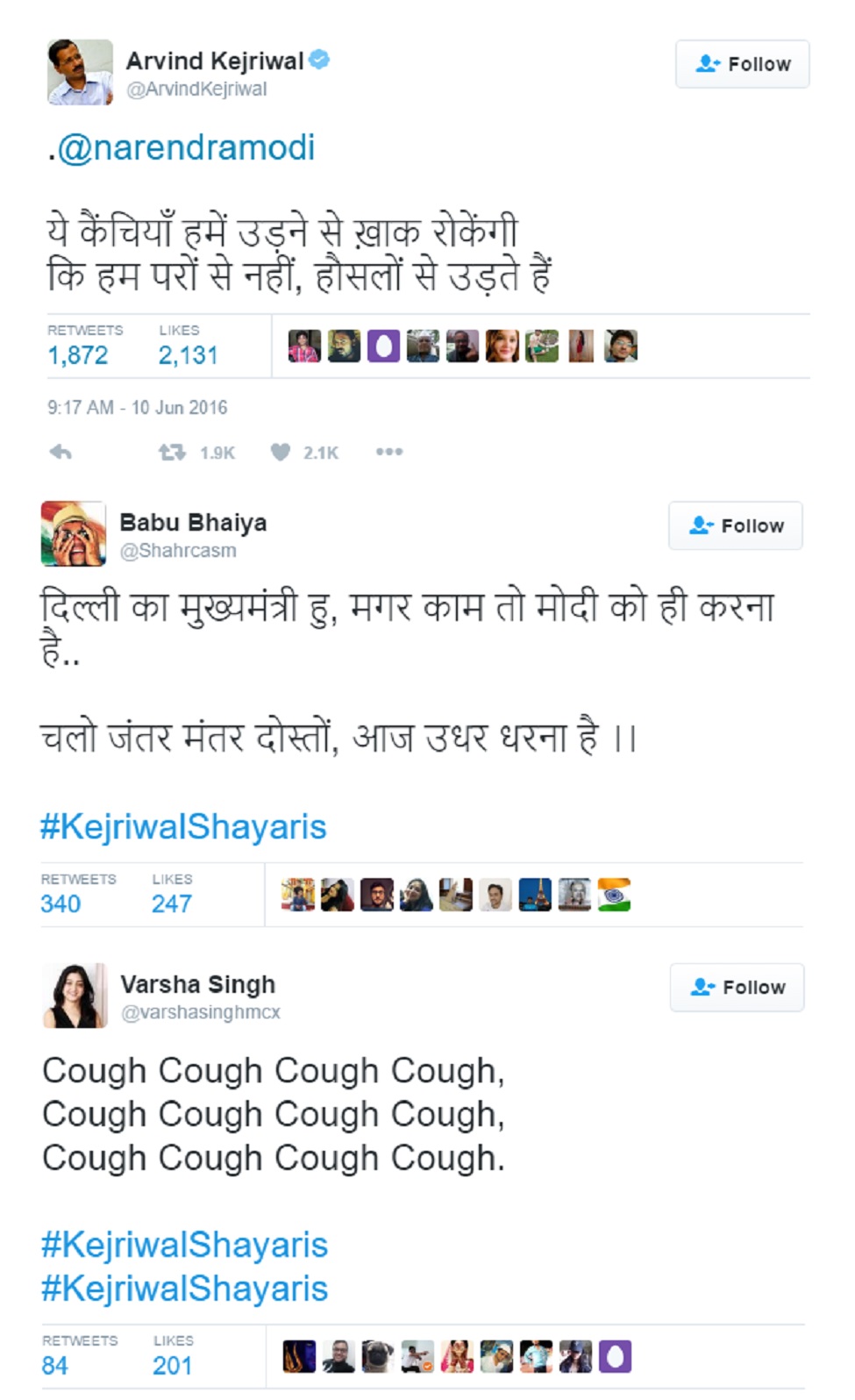 When Kejriwal put up a video, claiming, "PM Modi is so frustrated, he can get me killed.":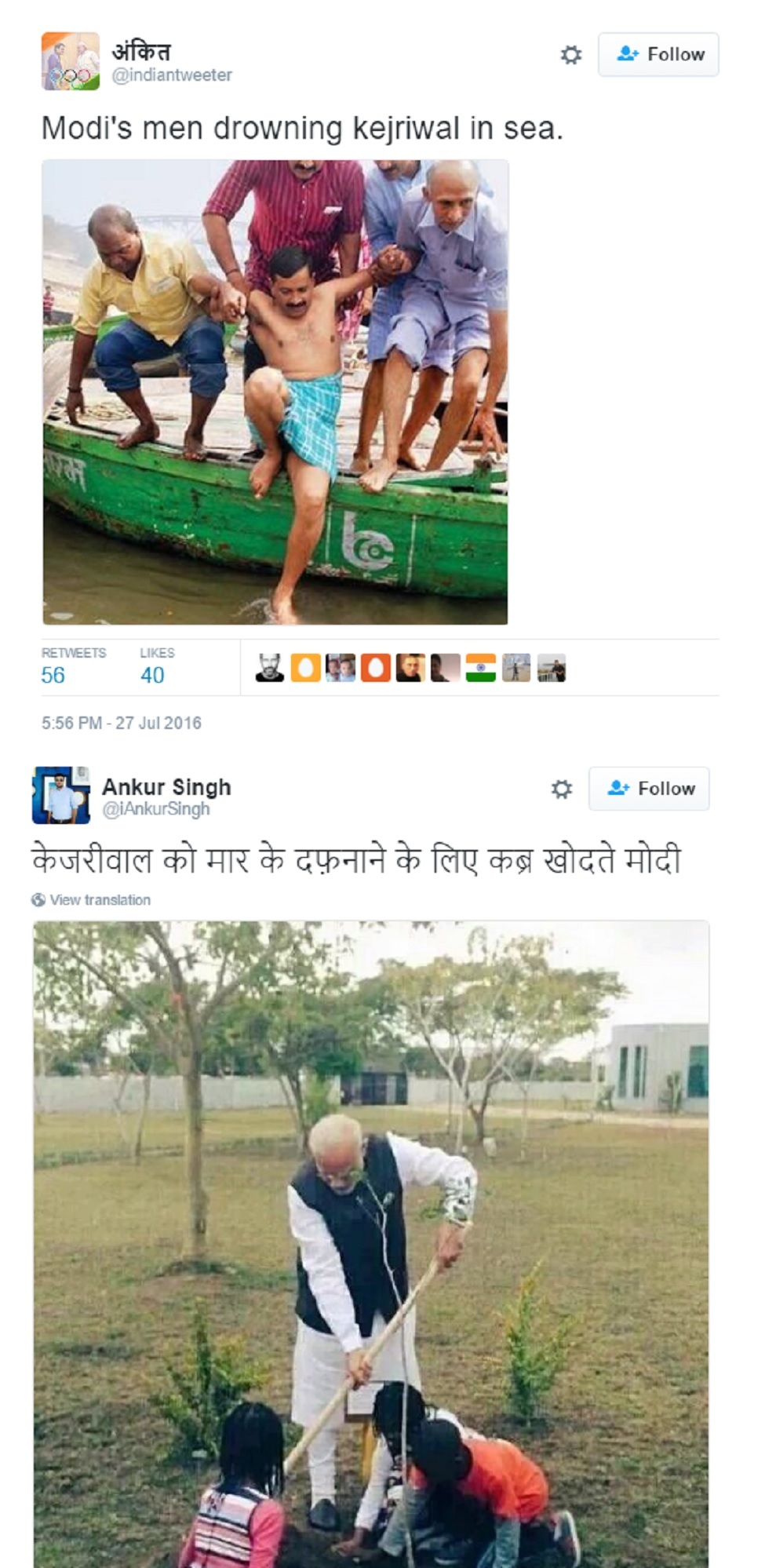 When Kejriwal accused Modi of having a forged degree because Delhi University refused to show proof: