Gulab Singh, an AAP MLA from Delhi and the party in-charge in Gujarat, was arrested here on Sunday, hours before a rally by Delhi Chief Minister Arvind Kejriwal.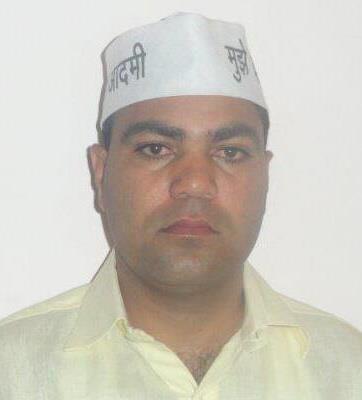 AAP MLA Gulab Singh | FB
A Delhi Police team, which had flown from the national capital, registered the arrest after Gulab Singh made himself available at the Umra police station.

Aam Aadmi Party leaders confirmed Gulab Singh's arrest. He becomes the 14th AAP legislator in Delhi to be arrested.

Earlier, a non-bailable warrant was issued against Gulab Singh for failing to join an investigation in Delhi in an extortion case involving his associates.

Kejriwal had then asked in a tweet if Gulab Singh would be arrested ahead of his Surat rally.

Gulab Singh's driver was arrested last month along with an associate in Delhi.

Delhi Tourism Minister and AAP leader Kapil Mishra accompanied Gulab Singh when the latter reached the Umra police station shouting "Inquilab Zindabad" and "Bharat Mata ki Jai" on Sunday.

Mishra later tweeted that the Delhi Police, which was in a hurry to arrest Gulab Singh before Kejriwal's rally, had now told the legislator that they would return to Delhi by train when tickets were available.