While impressing vehicles sales figures are much celebrated, number of road accidents in the country continues to rise with even ministers and cine stars not escaping the clutches of death on road.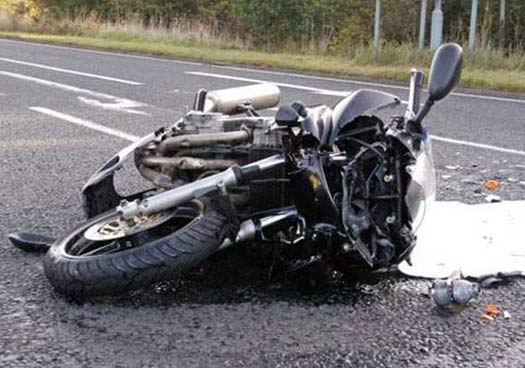 Representational image | PTI
The number of overall road fatalities rose by 6463 deaths (4.6 per cent) to 1,46,133 during 2014-15, the Rajya Sabha was informed by the road transport ministry.
Twenty-three states reported an increase in number road fatalities with Kerala, Maharashtra, Tamil Nadu, Madhya Pradesh and Uttar Pradesh recording the highest increase in road accidents.
Fatal injuries due to road accidents rose by 6,905 to 500,279 (1.39 per cent) during the 2014-5 period. The top five states accounted for nearly fifty per cent of all road accidents recorded by the ministry.
"Reporting of road accidents was always done in an instance under the system administered by Tamil Nadu police. Other states like Kerala are also adopting similar or better systems to report accidents," said transport minister Nitin Gadkari during a media conference on two years achievement of his ministry.
Fifty-two MPs cutting across party lines and led by Congress MP Hussain Dalwai, have sent a written petition to Prime Minister Narendra Modi on the issue of adopting a strong Roads Safety Bill.
Though the draft bill has been approved by the union cabinet, it was not finalized and tabled for acceptance in either house of parliament by the transport ministry.
In the recently concluded report of a parliamentary standing committee on transport, tourism and culture, the transport ministry had assured that it was working on a Roads Safety Bill to replace the current Motor Vehicles Act as devised by earlier government reports.
The ministry, however, had said that at present it wanted to push through only with amendments to non-controversial issues like hiking fines for drunken driving, red light jumping etc.
"The main hitch is on sharing of revenues; how and with whom the motor vehicles taxation, which is a substantial part of the state revenues will be shared," Sanjay Mitra, secretary to the road transport ministry told the Standing committee on the roadblocks faced by the ministry in bringing the Roads Safety Bill.
"Unfortunately, sir, I think the issue of taxation now is a tough issue to handle. So,the states became very sensitive on this," he said. States earn a substantial amount of revenue from issuing driving licenses, fitness certificates and stage permits among others.
The standing committee has recommended that government proceed with bringing the new law focusing on the non-controversial aspects related to road safety first. "The controversial issues can be dealt with separately," the committee said.